Swiss pension funds are on a path to curb their financing around greenhouse gas emissions while more broadly increasing their commitment to environmental, social and governance (ESG) policies.
The Climate Alliance, a league of civil society organisations, expects the share of pension capital deployed in line with the goals of the Paris Agreement to double in 2021, Sandro Leuenberger, responsible for finance and climate at the organization, told IPE.
According to Climate Alliance's latest rating, however, 92% of pension capital in Switzerland is currently invested without, or only barely, considering decarbonisation, and only 8% is invested based on strategies that lead to a reduction of CO2 emissions.
"Climate Alliance expects that the 8% will double to 16% in 2021," Leuenberger said.
The organization constantly updates the rating if pension funds meet certain sustainable criteria, he added.
This year, Climate Alliance has listed institutions including the Pensionskasse of the healthcare firm La Roche, UBS Pensionskasse, and the social security buffer fund compenswiss, among others, with low ratings.
In a statement, UBS's scheme said it did not participate in the rating; therefore Climate Alliance "has no basis for a rating".
The UBS plan has excluded investments in companies involved in coal-fired power production for quite some time, it said, adding that it takes ESG criteria into account at all levels of its investment process.
It actively engages with individual companies to call for concrete improvements with regards to climate protection, the statement added.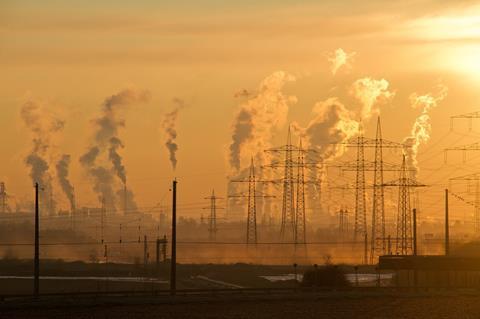 The Climate Alliance has judged unresponsive Pensionskasssen with low ratings because large Swiss pension funds in particular have to be transparent with an obligation to disclose information, Leuenberger said.
Compenswiss was contacted for the survey in March and it ended up with a high negative rating as well.
Frank Juliano, head of asset management at Compenswiss, admitted he was surprised with the result. "I would have considered us to have a more of a mid-range rating, but we respect the decision of the Climate Alliance," he told IPE.
Compenswiss "can do much more" and continues to progress on ESG and decarbonisation with "several projects in the pipeline", he said.
He added: "We have conducted hours of workshops with the board of directors in September only related to ESG in order to gather inputs to build up the principles for our policies. We are currently reviewing the investment process."
The scheme has decided to exclude stocks "heavily involved in the coal sector" from the portfolio," he said.
It has exercised voting rights on Swiss equities since 2002, while putting in place filters to exclude controversial holdings involving weapons manufactoring in 2013, and co-founded the Swiss Association for Responsible Investments SVVK in 2015.
Exclusion vs engagement
Compenswiss engages with 170 companies on ESG issues.
"We have thematic climate engagement on the cement and steel sectors, which will contribute to an improvement of the carbon footprint trajectories of the companies," Juliano said, adding that engagement is key and exclusion is a last resort.
"If you just exclude or tilt your portfolio, you transfer climate risks for one actor to another," he added.
"If you just exclude or tilt your portfolio, you transfer climate risks for one actor to another"

Frank Juliano, head of asset management at Compenswiss
The Climate Alliance fully supports engagement, Leuenberger said. But, he noted, it is "not smart" only to rely on engagement for investments in fossil fuels because the impact is small.
He believes the best strategy for Pensionskassen is to underweight companies responsible for a high level of emissions in a portfolio.
Tamara Hardegger, managing director of the Swiss Association for Responsible Investments (SVVK-ASIR), suggested that "voice", meaning engagement, is more effective than "exit".
"Investors should take responsibility by asking companies to move towards a net-zero [approach] but they can only do so if they stay invested," she said.
SVVK believes the best measurement to curb pollution would be a global carbon tax, with a price tag on climate change and that would automatically redirect financial flows, she explained.
SVVK has engaged with companies that ultimately made steps in terms of climate strategy through transparent reporting, science-based and Paris-aligned targets, and investment in projects for low or zero carbon products.
She said: "There is still a long way to go and there are also external hurdles: are clients, for example governments, ready to pay for better, but more expensive products?"
To read the digital edition of IPE's latest magazine click here.