The leader of Norges Bank Investment Management (NBIM) took the witness stand in an Oslo court yesterday, defending the sovereign wealth fund manager's actions in the face of claims it underpaid a top female employee and subjected her to harassment.
In his testimony, Nicolai Tangen, NBIM's chief executive officer, firmly defended the principle of paying investment staff more than administrative staff at the oil fund. He compared the former to football stars and the latter to referees, according to a report on the Norwegian E24 news service.
The case currently being heard over four weeks has been brought by Elisabeth Bull Daae, head of trading analytics at NBIM, who is suing the central bank arm for unjustified dismissal (ugyldig oppsigelse), with her role having changed although she remains at the organisation.
She is demanding tens of millions of kroner in compensation from NBIM, claiming she has been harassed and discriminated against, as well as underpaid compared with male colleagues.
Tangen dismissed the claim by Bull Daae – an analyst – that she should have been paid in line with people at NBIM with investment responsibilities.
"Saying that someone without investment responsibility should have the same salary as someone with investment responsibility is like saying the referee in a football match should have the same amount as Erling Braut Haaland," E24 reported Tangen as saying, referring to the Norwegian striker who currently plays for Manchester City.
Tangen also said the sovereign wealth fund, the NOK14.9trn (€1.25trn) Government Pension Fund Global (GPFG), did not discriminate when it comes to pay between its male and female employees.
"We do not discriminate in pay at the oil fund. There are no differences that can be explained in terms of gender," the CEO said.
Tangen told the court that the GPFG had spent enormous resources on the case and accused Bull Daae of having caused a lot of stress for others.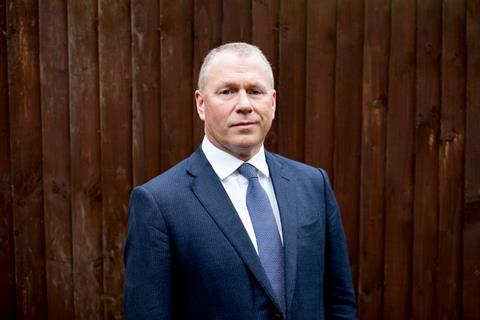 Asked by the plaintiff's lawyer Sigurd Knudtzon whether he thought the trial was Bull Daae's fault, the CEO was reported as saying: "There are certainly learning points for everyone here. But I think the oil fund has done everything we could."
"We have spent enormous resources on this," he said, adding: "This has caused stress to many people, not just Elisabeth. I have hardly seen a case where one person has caused so many people so much stress over so long a period."
Tangen said a key person in the lawsuit, NBIM's co-chief investment officer asset strategies Geir Øivind Nygård, had been locked in the case for several weeks.
"He handles thousands of millions of the oil fund. This must be the most expensive court case in Norway for a long time," E24 reported the CEO as saying.
While NBIM's policy is for equal pay for men and women, figures in its latest annual report reveal that female staff generally take home less pay than their male colleagues at the same level of seniority.
The investment manager said in the 2022 report that pay gaps between women and men were due to men being over-represented in positions where they worked on investment decisions.
"Positions with investment responsibilities are generally better paid in the market than positions at the same level in other areas," the organisation said.
In addition to their fixed salary, NBIM staff working directly on investment decisions can qualify for performance-based pay, which can be up to 100% of fixed salary for employees in Norway, according to NBIM.

Rachel is IPE's Nordic correspondent. She has long been a freelance writer, and over the years, has written for The Telegraph, The Independent, The Observer, AMWatch and elsewhere. In 2001, Rachel's personal finance book Kickstart Your Money was published by John Wiley & Sons.