SEI has announced the acquisition of Atlas, Capita's defined contribution (DC) master trust.
The Atlas Master Trust was founded by Capita in 2015 and has more than 110,000 members. Through the acquisition, which is subject to regulatory approval, SEI will welcome three employees to its institutional group and one of the Atlas trustees to the SEI trustee group.
The combined assets under management of the SEI and Atlas master trusts totalled approximately £2bn (€2.4bn) as at 30 September.
Capita Pension Solutions will continue to provide pensions administration services to the expanded SEI Master Trust, as it has since 2007, ensuring continuity of service, SEI stated.
Paul Klauder, head of SEI's institutional group, said: "As we continue to identify strategic opportunities to expand our global footprint and boost our offerings, we believe this acquisition supports SEI's growth."
Stuart Heatley, managing director at Capita Pensions Solutions, said the firm had been carrying out a strategic review over the past year of its pensions business to ensure it was delivering best-in-class products and services to its clients.
"The decision to simplify Capita Pension Solutions and sell our Atlas Master Trust enables us to focus on our market-leading pensions administration and consulting offering, and it positions us for further growth as the market continues to expand," he added.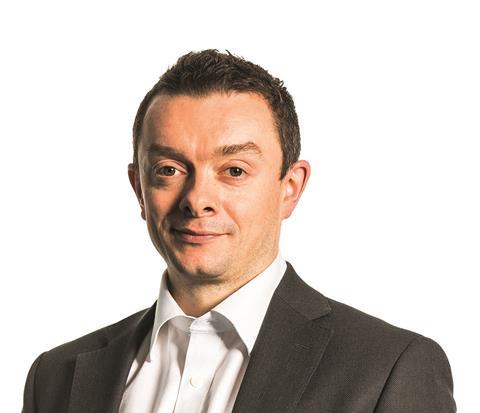 Consolidation
Michael Ambery, partner at Hymans Robertson, said the deal is "positive news" as he anticipates a consolidation of master trust providers in order to reach a suitable size and scale.
He said it will give SEI "considerably more scale and the ability to refocus proposition and direction to continue to grow both assets under management and employers".
"The purchase was natural in the fact that Capita is the underlying administrator for both SEI and Atlas Master Trust," he said.
Ambery added: "Given current market activity, combined with the fact that providers are searching for these economies of scale, further consolidation is likely and there will be many more consolidations in the coming months."
Research company in buy-in deal for scheme
The PerkinElmer (UK) Pension Scheme, the pension fund for the research and analytics company, has completed a bulk purchase annuity (BPA) transaction for its 900 members worth £130m with Standard Life.
Standard Life, part of the Phoenix Group, said this is the first transaction completed since Phoenix recently acquired Standard Life.
It also said this transaction demonstrates Standard Life's ambition in the BPA market and follows on from the £1bn buy-in with the Pearl Group, completed earlier this year.
Standard Life will provide insurance for the scheme's defined benefit pensions and also the potential to convert to a buyout in the future.
The deal also offers the trustees an option to transfer the scheme's defined contribution funds to a Standard Life arrangement in due course, which will give members the option of keeping their pensions in one place.
Lane Clark & Peacock (LCP) led the transaction with legal advice provided by Baker McKenzie. Standard Life was advised by DLA Piper.
Jo Myerson, a trustee director at Ross Trustees and the chair of the scheme's trustees, said that all parties involved working together made possible "an attractive pricing opportunity in the market".
"Since being appointed to lead the trustee board, Ross Trustees has placed great emphasis on clear governance and a robust process in order to select the right insurer for our members," she added.
Rhian Littlewood, senior BPA business development manager at Standard Life, said: "This transaction demonstrates our expertise and our commitment to the buy-in and buyout market, and we are pleased to welcome the scheme members to Standard Life, a brand with a rich heritage of providing long-term savings and retirement solutions."
She also said that Standard Life's continued growth in the BPA arena allows for further investment into UK infrastructure and socially responsible projects that "provide good returns as well as being vital to post-pandemic growth".
To read the digital edition of IPE's latest magazine click here.