The head of Finland's Veritas said the lifting of COVID-19 restrictions will be "absolutely crucial," after what it describes as a tough year for its customer companies and entrepreneurs.
The comments came as Veritas reported its 2021 results this morning, along with a warning that 2022 would be a challenging year for investors.
Veritas is the first of the four pension insurance companies in the Finnish earnings-related pension system to report its annual results this year, with the larger three, Ilmarinen, Varma and Elo, due to report tomorrow.
Tommy Sandås, interim chief executive officer of Veritas, said that currently it seemed pandemic restrictions could soon be lifted, adding: "This is absolutely crucial, because COVID-19 has caused massive losses for so many entrepreneurs and corporations."
Veritas said 2021 had been a burdensome year for many of its customer companies and entrepreneurs, and that small service sector companies in particular had really struggled during the COVID-19 era.
The pension provider reported a 12.6% return on investments for 2021, up from the previous year's figure of 5.6%, with equities having generated 25.2%. Chief investment officer Kari Vatanen said: "For us, the investment performance was the best ever during the 21st century."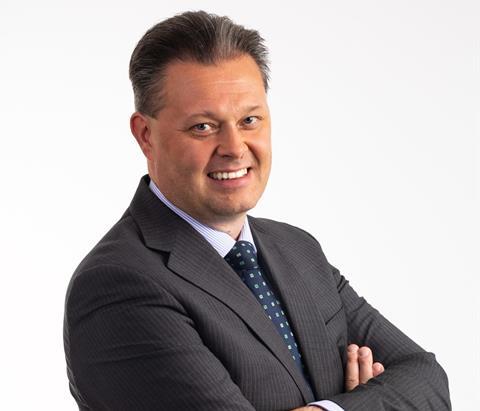 The pension provider said 2021 was characterised by recovery measures and the ensuing inflation, with Vatanen predicting that 2022 could become a year of deceleration, as central banks followed each other's lead in reducing their recovery measures and tightening their monetary policies.
"Tightening monetary policy and rising interest rates may be harmful for all asset classes, if the high valuations boosted by central bank stimulus begin to be questioned by the markets," he said.
The firm reported a rise in solvency to 131.9%, up from 128.8% at the end of 2020, with total assets rising to €4.4bn, compared with €3.9bn the year before.
Among other asset classes, real estate generated a 9.5% return for Veritas in 2021, according to the report, up from 6.8% for 2020, fixed income investments produced 1.6%, and the category of "other investments" – which mostly comprises hedge funds – generated 7.4%.

Rachel is IPE's Nordic correspondent. She has long been a freelance writer, and over the years, has written for The Telegraph, The Independent, The Observer, AMWatch and elsewhere. In 2001, Rachel's personal finance book Kickstart Your Money was published by John Wiley & Sons.
View full Profile