Baillie Gifford, Church Commissioners for England and Ethos Foundation have come together as part of a new network aiming to champion the responsible use of technology in business.
Investors for a Sustainable Digital Economy (ISDE) is being convened by Creating Future Us, a UK-based non-profit organisation. It will aim to equip participating investors with the knowledge and tools to ensure companies are developing and implementing technology responsibly.
"We and our partners in this coalition are focused on nascent issues that challenge people and societies," said Bess Joffe, head of responsible investment for the Church Commissioners, which manages £9.2bn (€11bn).
"Over the next decade, the rise of artificial intelligence will impact our lives in ways that were once unimaginable, making digital responsibility paramount," she added. "This technology spans multiple sectors and is a stewardship priority for us."
For Ethos, which represents Swiss pension funds, joining ISDE is linked to its view that the impact of digitalisation on the economy and society in general is "a major topic of responsible investment and environmental, social and governance (ESG) analysis".
Last week it published a study of the digital practices of the 48 largest listed companies in Switzerland. The study was carried out with the help of EthicsGrade, a UK-based company specialising in corporate digital responsibility ratings. It uncovered "striking" results, with an average of 10.5 points out of 100 scored by companies, and only four companies exceeding 20 points.
"In December 2020, we published an Engagement Paper that identified good practices in terms of digital responsibility, and which drew up a list of seven expectations for listed companies with which we constantly engage on ESG topics," said Vincent Kaufmann, chief executive officer of Ethos.
"After sending this report to the board of directors of the 48 companies in the SMI Expanded, we wanted to assess their current practices so that we could identify any gaps and highlight certain points during our dialogue activities."
Ethos plans to continue and intensify its dialogue with companies to make them "even more" aware of the issues related to the digitalisation of the economy, it said.
Frameworks for change
According to Creating Future Us, the focus of the new forum it is convening will be on practices and issues such as data use, machine-learning algorithms, robotics, the future of work, and bioethics. It intends to build frameworks that can be used across a number of engagement types and styles, albeit with a focus on private engagements.
The non-profit's belief is that "ethical use of technology is essential to ensuring a sustainable, equitable digital transformation that works for a wide range of stakeholders".
Speaking to IPE, founder Di Rifai said that after having started a climate change-focused investor advisory firm in 2005, a few years ago she realised that tech posed similar risks from the point of view of unintended consequences and externalities.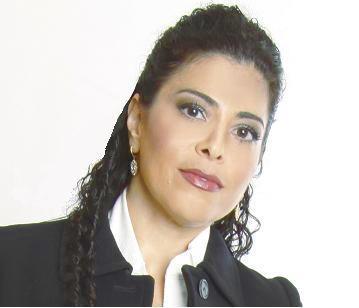 "Investors see the opportunities associated with technology very clearly but given the pace at which it can change it's important to look ahead and understand where the risks are," she said. "For now ethics haven't caught up with tech."
Asked about the organisations that had signed up to ISDE, Rifai said they were "an amazing group of investor leaders in this space".
In addition to Baillie Gifford, Church Commissioners and Ethos, the coalition counts Sands Capital and Zouk Capital as members.
"By joining forces with like-minded investors through ISDE, we benefit from a forum for robust peer discussion and debate, informed education, and, where appropriate, collaborative corporate engagements on materially important issues linked to the digital economy," said Brian Christiansen, director of stewardship at US manager Sands Capital.
He explained that members share in the funding of research "on substantial, complicated topics that inform and educate all our organisations, rather than each having to do it alone".
"And by virtue of the collective, high-quality formulation of research projects, I'm very excited to see the positive impact our work will create for the industry."
Rifai said the non-profit organisation was keen for the network to bring together a diversity of voices across the investment chain to make sure that the tools it produced were actionable.