Danish labour-market pension fund Industriens Pension this morning reported a 3.3% investment return for the first half of this year, with listed equities driving gains alongside losses suffered through the pension fund's significant exposure to unlisted assets.
Laila Mortensen, chief executive officer of the pension fund for industrial sector workers, said: "Both European and US shares have had a good six months and this reflects, among other things, that the major economies in the West are doing better so far than previously feared."
But there were still a number of challenges for the stock market in light of higher interest rates, she warned.
"In any case, we are well equipped with a robust portfolio that has delivered good results in very different market situations," Mortensen said.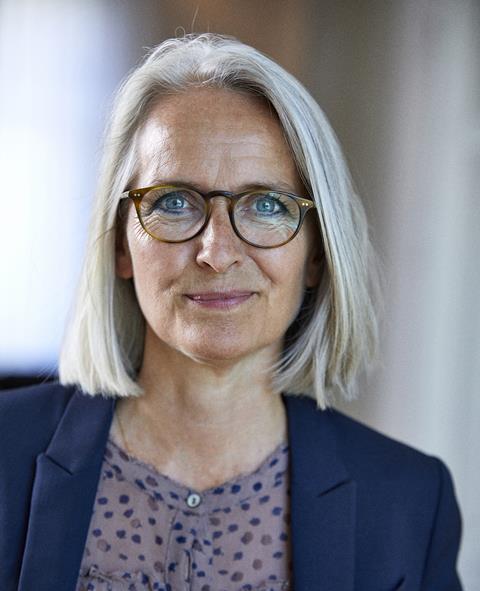 Total assets increased over the six months to DKK225bn (€30.2bn) from DKK217bn at the end of December 2022, according to the report.
Industriens Pension said that, overall, unlisted assets had developed in a "subdued" way this year – after several years of good returns, they had returned -2.0% in the first half of the year.
Unlisted shares resulted in a 4.4% loss in the six-month period, according to Industriens Pension, and real estate ended the half with a 4.8% loss. Infrastructure, however, generated a positive 2.2% return.
These three asset classes combine to make up 29.4% of Industriens Pension's portfolio.
Danish listed shares produced a positive 9.5% return, while foreign listed shares generated 9.8%.
Fixed-income returns ranged from 1.4% for nominal Gilt-edged bonds – which make up 13.3% of the overall portfolio – to 4.6% for emerging markets bonds, according to figures from the pension fund.
Sampension deputy CIO sees second half returns falling from H1 level
Meanwhile, labour-market pension provider Sampension reported positive returns for the first six months of 2023 of between 2.5% and 6.8%, depending on a saver's age and choice of investment profile.
Sampension said both stocks and bonds had performed well in the period, with equities in particular driving the return higher in the first half.
Inflation was falling, the fund commented, but said it was still too high in most of Europe and the US.
Looking ahead, Sampension said its return expectations for the rest of the year were uncertain.
In a video commentary, deputy chief investment officer Jesper Nørgaard said that if short-term interest rates remained high, Sampension thought current expectations in both the equity and bond markets were too positive.
"The return for the second half of 2023 could well turn out to be lower than in the first half," he said.

Rachel is IPE's Nordic correspondent. She has long been a freelance writer, and over the years, has written for The Telegraph, The Independent, The Observer, AMWatch and elsewhere. In 2001, Rachel's personal finance book Kickstart Your Money was published by John Wiley & Sons.
View full Profile