The 2021 proxy season's hot issues are human capital management related to COVID-19 and social justice. Several large US public pension funds are at the forefront of these campaigns together with non-profit shareholder advocacy organisations like the Interfaith Center on Corporate Responsibility (ICCR) and As You Sow, a non-profit foundation that promotes corporate accountability.
For the first time, resolutions addressing racial justice and diversity are the most popular filing category among the 239 resolutions for 2021 corporate proxies that ICCR members have filed.
ICCR is a coalition of shareholder advocates who view the management of their investments as a catalyst for social change. It has 300 member organisations including pension funds with combined assets of over $500bn (€413bn). In 2021 there are 63 resolutions concerning racial justice and diversity, well up from 42 in 2020, and nudging past climate-focused resolutions, which total 53.
Filings addressing human and employment rights are the third most active category of filings, at 38.
"Racial justice is not a political topic, it's a corporate governance issue," ICCR's CEO Josh Zinner tells IPE.
"It's an area of risk for investors who know that more diverse teams and boards lead to a more sustainable growth. George Floyd's murder has only accelerated the trend of focusing on these problems."
That view is shared, among others, by the $450bn CalPERS, the largest public pension fund in the US. Corporate board diversity is one of its three priority areas for the 2021 proxy season, according to Simiso Nzima, CalPERS' investment director and head of corporate governance. The other two are executive compensation and climate change. CalPERS started its corporate board diversity initiative in July 2017, and since then 67% of the companies the fund engaged have added a diverse director to their boards (492 of 733) as of July 2020.
Another public pension fund that often joins ICCR campaigns is the $248bn New York State Common Retirement Fund (NYSCRF). It plans to scrutinise portfolio companies' responses to COVID-19, racial justice, and board diversity when voting its proxies.
"Racial justice is not a political topic, it's a corporate governance issue" - Josh Zinner
A spokesman for the New York state comptroller, Thomas DiNapoli, the sole trustee of the fund, says: "The increased focus on workforce diversity, racial equity and human capital management reflects the urgent need for corporate America to address these risks in the wake of the national movement to root out systemic racism and the risks faced by workers during the COVID-19 pandemic."
NYSCRF says companies and investment managers should make "meaningful changes" to improve ESG policies and performance.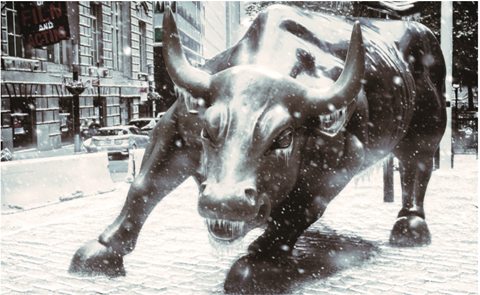 To help investors evaluate their policies and practices, As You Sow has created a racial justice scorecard with 18 key performance indicators, based on websites, social media accounts, and sustainability reports for each company of the S&P 250 index. CocaCola received the best score, followed by Dow and Microsoft. ExxonMobil is among the lowest ranking. "We specialise in starting innovative resolutions, then we let big investors adopt them and go on," explains Andrew Behar, CEO of As You Sow. "For example, in 2013 we launched the first resolution on stranded assets [oil, gas and coal reserves that may never be extracted and used] that in 2015 was adopted by the New York State pension fund and then by many others."
This year, As You Sow's new campaign is for a 'say on climate' similar to the mandatory 'say on pay' vote that gives shareholders the right to approve the compensation of top executives. Say on climate would giveshareholders an opportunity to voice their opinion on companies' climate- transition action plans.
Another climate change initiative has been launched by ICCR. This is a campaign to have companies align their lobbying activities with the goals of the Paris climate agreement, and to proactively lobby for climate action. "For too long companies have been saying one thing in public while funnelling money to organisations with regressive views on climate," explained Zinner. "For example, many publicly traded corporations are members of the US Chamber of Commerce, which continues to fight progress on climate-related policies."
COVID-19 is identified in many 2021 resolutions that were proposed by ICCR members, including proposals at pharma companies on access and affordability of COVID medicines, and on worker rights issues including paid sick leave proposals.
CalPERS is also engaging companies on the issue of human capital management in relation to the actions they are taking to minimise the negative impacts of COVID-19, with particular focus on the safety, health, and welfare of employees.