Norway's NOK9.1trn (€942bn) sovereign wealth fund may further increase its allocation to green bonds, according to the fund's management chief, who cited the low costs of this type of investment.
In a statement to a parliamentary hearing yesterday, Yngve Slyngstad, chief executive of Norges Bank Investment Management (NBIM), which runs the Government Pension Fund Global (GPFG), said: "Looking ahead, investments in so-called green bonds may account for a larger share of these investments. This type of investments involves low costs for us as managers."
Slyngstad was speaking at this point about the GPFG's environmental mandates. According to the fund's annual report, it had NOK43.3bn in dedicated environment-related equity mandates at the end of 2018 and NOK13.4bn in green bonds.
Over the course of 2018, these green bond investments had expanded by NOK6.3bn from NOK7.1bn at the end of 2017.
According to the text of his annual statement to the Standing Committee on Finance and Economic Affairs of the Norwegian parliament (Storting), Slyngstad said the return on GPFG's environmental mandates had been somewhat weaker over time than on broader markets and the fund's general equity investments.
He said that to reduce management costs, all of GPFG's environmental equity mandates were now managed internally following the termination of externally-managed mandates in 2018.
Cost cutting
Slyngstad also said the fund had made broader efforts to bring down costs last year.
"The scale of external management was reduced in 2018, and a new strategy for real estate was decided, partly with a view to reducing costs," he said.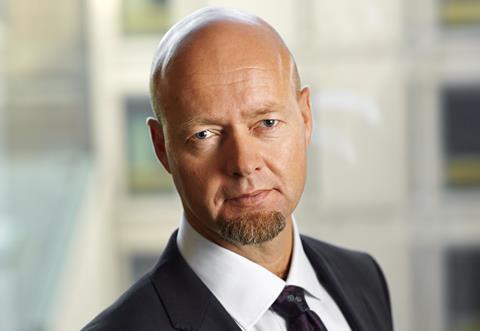 As a proportion of the fund's capital, total management costs had been low and relatively stable in recent years, he said, despite GPFG building a portfolio of unlisted real estate investments and a higher allocation to equities.
"We have realised substantial economies of scale and keep internal management costs below 0.05 percent of capital under management," he said, adding that this figure was very low compared with other investment funds.
It partly reflected very low costs for internally-managed active strategies, for which costs were nearly the same as for the internal index strategies, Slyngstad said.
In the fund's annual report, NBIM said management costs for unlisted real estate for 2018 were equivalent to 0.19% of assets under management.
In the same period, management costs for external security selection were equivalent to 0.40% of assets under management, compared with 0.04% for internal security selection, it said in the report.
Oil and gas divestment implementation
In his speech, Slyngstad also indicated it would take some time to implement the divestment of upstream oil and gas firms, as per the finance ministry's recently announced decision.
He said the ministry of finance had in mind upstream companies as classified by the index provider FTSE Russell.
"We do not know at present precisely which companies will be involved as the index provider is planning to implement sector changes," said the NBIM chief executive. "We assume that implementation will span a longer period."