Nicolai Tangen, the chief executive officer of Norges Bank Investment Management (NBIM), has taken another staffing decision which has the effect of increasing female representation in his leadership team, as the sovereign wealth fund manager merges two departments.
NBIM, which manages the NOK11.3trn (€1.15trn) Government Pension Fund Global (GPFG), announced that it is amalgamating its technology and operations areas, appointing the current chief operating officer, Birgitte Bryne, as the new chief technology and operating officer.
Age Bakker, who has been chief technology officer since October 2020 and part of the leader group for 12 years, is to move out of the top management team and become principal data developer at NBIM, according to the announcement.
Tangen said: "In recent years, the fund's focus on technology has been strengthened. As an IT business, we must be among the leaders in technology and the analysis of large amounts of data."
He said he felt confident that Bryne would "bring the best out of our great technology and operations platforms and our competent employees".
Bryne will take up her new role on 1 April, NBIM said.
She joined NBIM in 2015 as global head of investment administration, and has had various jobs at SEB Enskilda Securities, including as a derivatives trader, chief of staff, and chief operating officer for equities, NBIM said.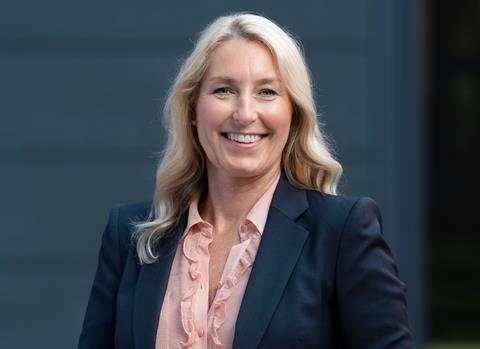 Bryne said technology was the basis for everything the fund did. "Innovation in this space has brought us far. Now I look forward to continuing to build and maintain high-quality support for our investments," she said.
The change at NBIM reduces the size of the organisation's leader group to eight, including the CEO, from nine before.
As the number of females in the line up remains at three, the move increases the proportion of women at the top to 37.5% from 33.3%.
Back in October 2020 in his first re-shuffle of NBIM's leader group following his arrival at the organisation a month earlier, Tangen reduced the top team to nine members including himself, from a total of 12 when Yngve Slyngstad was CEO.
Those changes increased the female weighting of the leader group to 33%. At the time, only 21% of the NBIM's overall staff were women, and Tangen said at the time that those percentages were not high enough. Promoting diversity was one of his main priorities, he said.
A spokeswoman for NBIM told IPE today that the percentage of women working within NBIM's entire organisation was 27% at the end of 2021, up from 25% at the end of 2020.
The new level of gender diversity among NBIM's top managers is a far cry from the all-male line up seen under Slyngstad's leadership until the beginning of 2018. At that point, three women were then added, bringing female representation on the then 12-person team to 25%.
A year ago, NBIM set out its official stance as an asset owner on corporate board diversity in a position paper, firming up its attitude towards the issue. It said firms where either gender had representation of less than 30% should consider targets and report on progress.
"While there are many different dimensions to diversity, we are particularly concerned by persistent underrepresentation of women on boards," the central bank division said at the time.
Two thirds of Dutch pension funds fail to meet diversity norm
Pension funds in the Netherlands are not making any progress in meeting a self-imposed rule by the pension sector asking them to appoint at least one woman and one person below 40 years of age on their boards.
About one third of pension funds currently meet this norm, according to a recent report by a monitoring commission. This is slightly less than in 2018 an 2019. The most important reason for pension funds backsliding is that trustees previously regarded as 'young' have celebrated their 40th birthday in the meantime.
Pension funds in the Netherlands have most trouble in finding young board members. Illustratively, more than 80% of funds without any trustees below 40 years of age that appointed a new board member in 2020 named someone above 40.
Women are somewhat better represented in boards, with 80% of pension funds having at least one female trustee. Some 24 pension fund boards only consist of males above 40 years of age.
"In this time, this is no longer acceptable and unexplainable," said Yvonne van Rooy, president of the Dutch monitoring commission.

Rachel is IPE's Nordic correspondent. She has long been a freelance writer, and over the years, has written for The Telegraph, The Independent, The Observer, AMWatch and elsewhere. In 2001, Rachel's personal finance book Kickstart Your Money was published by John Wiley & Sons.
View full Profile