---
Still behaving differently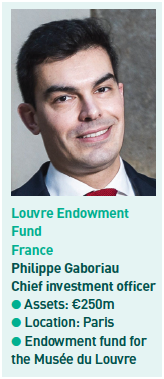 We have a global emerging markets (GEM) portfolio that accounts for about 11% of our overall assets, as well as a local currency emerging market debt portfolio, also accounting for 11%. We also have a small exposure, currently about 1% of the portfolio, to non-listed emerging market infrastructure. This exposure is via global non-listed infrastructure funds and consists of assets located in Latin America, particularly Colombia and Brazil.
Our GEM equities portfolio is managed by Robeco, whereas our Asian equities are managed by Fidelity. BlackRock manages our EMD assets, and the EM infrastructure assets are part of a global infrastructure fund managed by Brookfield.
We invest in emerging markets only with an active approach, in all three asset classes. Within the GEM bucket, we currently have a bias towards Asia.
We do not plan any major restructuring of our emerging markets portfolio this year. The most recent change occurred almost a year ago, when we replaced our EM local currency debt fund. We think there is value in investing with expert managers like ours in this asset class.
I do not agree with the idea that emerging markets should no longer be seen as a separate asset class. Over the past four years, EM assets have shown very distinct behaviour from developed markets (DM) assets. There is much complacency towards certain DM regions, particularly the US, whereas the sentiment towards the macro situation in EM is often overly cautious. For instance, the Chinese hard landing story has been a theme for the past eight years.
When it comes to geopolitical issues, we have seen country-specific issues such as those affecting Brazil. But country-specific issues also impact developed markets, so we do not feel as though EM are especially sensitive to geopolitical issues.
We apply the same screening and approach on ESG factors to both EM and DM assets. We have had more concerns with US companies than with EM companies on certain ESG issues. As an example, three companies trading within the S&P 500 produce controversial weapons like landmines.
Mixing external and in-house management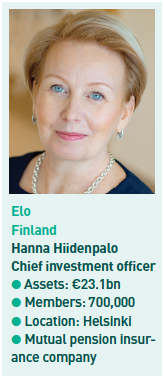 Our emerging market assets are concentrated within our equities and fixed income portfolios. We have separate investments in different strategies involving emerging markets, and we also have portfolio managers investing directly.
As well as emerging market equity and debt, we have hedge funds focusing on the asset class, as well as bespoke strategies managed in-house. That means we have a mixed active/passive approach.
Asia is currently the biggest focus in equity. The emerging market debt portfolio is broadly diversified.
We try to find the best managers in different parts of the world. We believe there are more opportunities to find true alpha in emerging markets compared to developed markets. At the same time, I would agree with the idea that emerging economies are converging towards developed ones. The environment of emerging markets is totally different from 10 years ago.
We tend to integrate ESG issues especially, and I would say environmental issues play an important role.
Geopoltically, most issues affect all markets, which are increasingly integrated, although different countries have structural differences.
In 2017, our investments in emerging markets gave us the best performance out of the all asset classes we own. Direct equity investments in the asset class performed particularly well, giving a total return of almost 50%. In the near future, we are considering more resources into our in-house strategies.
A specialist approach adds value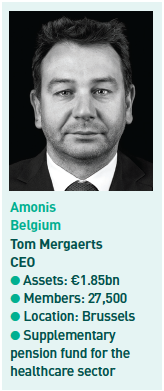 We allocate 6.55% of our overall portfolio to emerging market assets. We have two separate portfolios, focusing respectively on equity and debt. The equity portfolio is the largest, accounting for 65% of overall emerging markets assets.
Both portfolios are managed actively using specialist managers. We believe that emerging markets behave differently than developed markets and that a specialist approach adds value.
We have no specific geographical focus, however we apply certain ESG-related criteria. For instance, we do not invest in countries that are not signatories of the nuclear Non-Proliferation Treaty or the Chemical Weapons Convention.
These rules apply to both the debt and equity portfolio, but for the equity portfolio there are some additional ESG rules, in line with our overall equity portfolio. We will implement more explicit rules on ESG within our emerging markets portfolio in the future, and I think that these will be cumbersome to implement.
I believe that it is the goal for emerging markets to eventually become more like developed markets, yet I think the dynamics are still different to a large extent. We have not made significant changes to the portfolio for some time and, barring extreme markets events, plan to maintain it as it is for the next 12 months.
Interviews by Carlo Svaluto Moreolo