Pensioenfonds DHL, the €1.2bn scheme for Dutch workers at postal company DHL, has outsourced all its asset management services to Aegon Asset Management in order to reduce the board's workload in the run-up to the upcoming switch to a defined contribution (DC) system.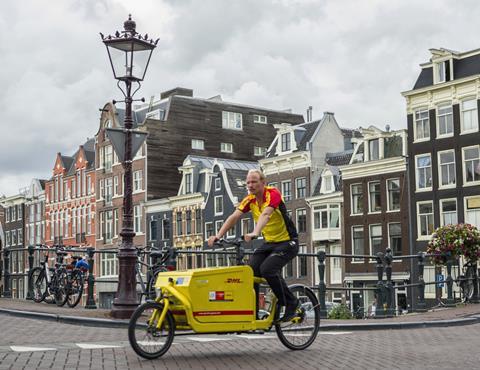 Previously, the fund did its own manager selection while it was taking strategic advice on real estate, sustainable investing and currency hedging from several other parties. Advice on the strategic portfolio, the annual investment plan, interest rate hedging and portfolio rebalancing was already in the hands of Aegon AM.
Better oversight
With the new pension system approaching, Pensioenfonds DHL felt it was better to outsource everything to one partner. "We wanted one partner that has total oversight of the investments and the pension transition and could advise us in a coherent way, reducing the pressure on the board," said the fund's president, Martine Snoek.
Social partners have not yet made a final choice for a pension arrangement in the new system. Snoek expects, based on what she has heard so far, that the fund will eventually opt for the solidarity arrangement.
The fund, with 17,000 members and a funding ratio of 140%, would then move to the new system by 1 January 2026.
The investments of Pensioenfonds DHL are currently spread out across 10 different asset managers. The fund is not immediately planning to make changes to this, though Snoek does not exclude new mandates will be awarded once the pension fund has introduced a new policy for sustainable investing.
With the arrival of DHL, Aegon AM now has 10 fiduciary pension fund clients in the Netherlands. These include the pension funds Stap and KPN. Aegon's assets under fiduciary management now total €25bn.
This article was first published on Pensioen Pro, IPE's Dutch sister publication. It was translated and adapted for IPE by Tjibbe Hoekstra