It is remarkable but perhaps unsurprising how little attention institutional investors pay to the governance of the pension funds of investee companies. This fact is remarkable because better governance has been proven to lead to better returns. Prof Gordon Clark and Roger Urwin in their 2008 paper Best Practice Pension Fund Governance isolated a higher long-term risk-adjusted return for institutional investors arising from better governance.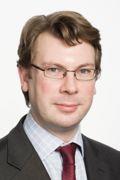 Shareholders' lack of regard to the governance of pensions is also remarkable because of the cumulative cost of poor decisions to them, and because of the size of many pension funds compared with the market capitalisation of the sponsor. This is particularly the case in the US and the UK, where company pension funds prevail and many are underfunded.
Poor pension investment decisions can involve: action and inaction, including poor timing of investment decisions; failure to take prudent action like hedging or selling of assets on a timely basis; under-diversification; over-diversification; poor management of costs; and an over-reliance on external advice.
Investors' lack of attention is, in another sense, unsurprising because most do not want to point a finger lest they attract undue attention to their own arrangements.
In the world of corporate governance there are clearer standards and norms. These have developed over decades and have been formalised in various codes, like the UK Financial Reporting Council's Corporate Governance Code. Failure to adhere to these principles often spurs institutional investors into action.
National rules often stipulate who should be represented on pension fund boards and how they should be organised. But there are no universal or overarching governance standards.
If investors were to push for better governance of corporates' pension funds, what should this involve? Benchmark questions would include: the background and qualification of trustees, including the chair; the independence of the chair; the balance between independent and company trustees; the balance between company and employee or pensioner trustees; the time management allows company and employee trustees to spend on pension matters; and whether trustees have a set of investment beliefs.
Institutional investors and their representative groups should work together to develop a set of governance principles for the pension funds of listed corporates. This should help enlighten management, for whom pensions are a too often an under-resourced cost centre. It should also help investors overcome their reluctance to look into these matters and, ultimately, lead to an improvement in standards overall.
Pensions and shareholders
1

Currently reading

Pensions and shareholders

2

3