French supplementary pension funds are to be freed from the capital requirements of Solvency II and brought under the IORP regime, writes Susanna Rust
At a glance
• The French finance ministry has proposed a law, 'Sapin II', that introduces a new type of entity dedicated to supplementary pension provision in France.
• The main providers at the moment, which are part of the insurance sector, will be able to set up one of these entities and be exempt from Solvency II.
• About €130bn of assets could be affected, with the new increased risk appetite expected.
Pension funds, it appears, are coming to France. Of sorts, at least.
The main providers of French supplementary pensions – insurers, mutual and institutions de prévoyance (a form of assurer) – have received a reprieve. A law proposed by Michel Sapin, the finance minister, foresees the creation of a new legal entity and regulatory regime intended to allow these providers to bypass Solvency II, the EU legal framework to which insurers are subject.
The problem, according to the government, is that the new rules for the insurance sector – effective since January 2016 – prevent France's retirement insurers from being able to effectively carry out their activity as long-term investors.
The ministry singled out Solvency II's increased capital demands and restrictions on corporate equity investment, noting that these are to the detriment of both savers – given the higher returns available – and the real economy.
Another problem is the risk of regulatory arbitrage as a result of the differences between the framework in place in France and other European countries.
Unlike France, occupational pension provision elsewhere in the EU is governed by the Institutions for Occupational Pension Provision (IORP) Directive, a final updated version of which is currently in trialogue negotiations.
Sapin's ministry noted in an official statement that the discussions to revise the IORP Directive "appear to confirm the gap between the prudential demands applicable to insurance organisations (Solvency II) and those applying to occupational pension institutions under the IORP regime".
This gap, it continued, "will quickly have the effect of encouraging companies wanting to put in place a supplementary occupational pension scheme for the benefit of their employees to turn to foreign pension funds" because these have more investment freedoms and therefore can generate a more attractive return for scheme members.
The solution? Free France's supplementary pension providers from the constraints of Solvency II.
To this effect, the draft law unveiled by Sapin at the end of March 2016 – Sapin II – envisages the creation of a new type of institution to which insurers, mutual and institutions de prévoyance could transfer their "portfolios of pension contacts" and which would have their own regulations. The details are largely unknown at this stage.
"For now, we only have the principles," says Philippe Montanier, a partner at law firm Flichy Grangé. "The government wants to pass a law that will authorise it to spell out the details by ministerial order [ordonnance]."
The draft law is scheduled to be debated in parliament in June, with the government having six months from the date of its publication to implement the necessary ordonnance.
According to Mathilde Sauvé, head of institutional solutions at AXA Investment Managers, the regulatory framework that the government has in mind is to partially exclude the supplementary pensions from Solvency II and apply IORP instead.
"Sapin II proposes that everything to do with pillar one of Solvency II is dropped and instead relates to the IORP Directive, although pillars two and three of Solvency II will still apply," she says. "It is an exemption from the capital charges and other financial requirements of Solvency II pillar one."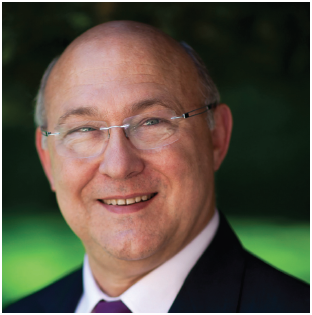 The pillars in this context are the three main tenets of Solvency II, the first covering capital requirements as well as asset and liability valuation standards with the second and third relating to governance and reporting.
The key point is that, for now at least, there are no capital, requirements in the IORP Directive. Strong resistance from the European pension fund industry has led to the dropping of plans to introduce them in an updated form – even though fears remain that the European Insurance and Occupational Pensions Authority (EIOPA) is still pursuing them.
According to the French government, €130bn of assets are covered by Sapin's proposal. The transfer to the new system would be optional, however.
For retirement players in France's insurance sector Sapin II is a win.
"They have been complaining about Solvency II for years, asking to be freed from it," says Sauvé. "Sapin II recognises that retirement contracts are closer to pension fund engagements than insurance contracts and will give more investment leeway."
Whether or not pension providers in France's insurance sector take up Sapin on his offer depends on how important their retirement business is to them, says Sauvé.
"Those for whom it is critical have a clear incentive to park their pension contracts in the new regime," she says.
In terms of asset allocation, Sauvé says that the shift away from Solvency II should lead to increased risk appetite and a greater focus on long-term return strategies.
The government, for its part, estimates that shifting supplementary pension provision to the new regime would unlock "several dozen billion euros" to invest in companies, mainly through equity investment.
It has emphasised, however, that the measure proposed in Sapin II only addresses pension providers' investment choices, so they can "better benefit the financing of the economy and offer savers the prospect of higher returns", and said that the reform does not call into question the pay-as-you-go system in France.
Notably, what Sapin does not appear to have referred to by name is pension funds. This is in contrast to the economics minister Emmanuel Macron, who in 2015 spoke of "fonds de pension" when he presented what was going to be a new law, "Macron II". He avoided the term just a few weeks later, and Sapin may have learned from Macron's experience.
"Macron's vocabulary was a bit provocative in that he used the term 'pension funds'," says Laure Delahousse, deputy director general at AFG, the French asset management association. "In France the term 'pension funds' riles a bit as it has negative connotations for a lot of people".
The lack of reference to pension funds in Sapin's proposal has not prevented commentators from taking it up, however, seeing it as amounting to the introduction of pension funds "à la française".
Montanier says that although the government is making this move towards pension funds the Sapin proposal will not transform the French pension system.
"The bulk of French pensions is still provided by the mandatory regimes, with only around 2.5% from supplementary plans," he says. "This is not a revolution."
Pensions In France: Change of tack on pensions
1

Currently reading

Pensions In France: Change of tack on pensions

2

3

4