Asset Allocation: Revisiting traditional allocations
Casper Hammerich outlines key findings on Nordic asset management trends from Kirstein's tenth Nordic Investor Survey
At a glance
• Global equity is the preferred asset class in Denmark and Norway.
• Allocations to fixed interest continue to decline.
• The relative share in alternatives continues to increase.
Institutional assets are growing at a brisk pace. As a consequence, new opportunities have arisen for investors, not only in terms of sizing up existing allocations, but also implementing new asset classes within institutional portfolios. An interesting question is, of course, the share of total institutional assets that might be relevant for the asset management industry in the future.
Following years of rigorous focus on pure alpha mandates, investors have gradually started not only to revisit their value proposition outside the traditional buckets but increasingly also within the traditional bucket. 
Whereas strategic and tactical portfolio changes might appear subdued, conversations with investors this year have emphasised notable organisational changes in terms of continued internalisation of greater parts of the overall portfolio – a trend that does not necessarily favour the asset management industry. Structural factors, including external management costs, time-to-market, employee retention and holistic portfolio structures, remain the driving factors.
Over 2014, Nordic investors' equity allocations increased by one percentage point to 29% of total assets, representing a relative increase in the value of international equity. In fixed income, despite a continued drop in interest rates during 2014, the aggregate value of Nordic investors' allocations fell by two percentage points to 54% of total assets. Moreover, annual accounts reflect a higher relative share of alternative investments, which in part is explained by investors' continued hesitance towards investments in high-grade bonds and substitutes for these.
In terms of equity, investors indicate renewed confidence in the strength of the global economic recovery, not least through the increased share of international equity. In that respect, global equity continues to be the preferred approach to the class in Denmark and Norway, not least when looking at concentrated global equity mandates.
Comparing the increasing share of international equity with investors' interest, our research suggests an intensified focus on regional developed equity among Nordic investors. More specifically, data from Danish and Swedish investors show that interest in European equity has grown by about 30% since 2013. However, this increase does not necessarily translate into new mandates for managers as a number of investor's perceived their internal capabilities to be superior to those of the asset managers, at least after fees. In terms of US equity, several investors have sought new and active exposure in US small caps, although the bulk of investors are still looking at US large cap through the lens of the largest index providers.
In terms of emerging market equity, a global approach is still preferred to regional allocations, although opportunities exist in more specialist areas such as Asian equity. Danish and Finnish investors are leading the way in this area.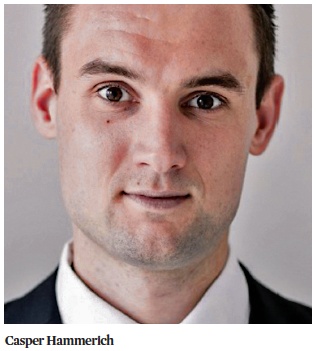 A final focus should be placed on the fading interest in traditional low volatility investing, which in previous years has received strong investor attention across the board. Some investors mentioned that it is a good time for institutional investors (and asset managers) to revisit their approach to low volatility investing – a path on which some of the most sophisticated players already are taking.
Allocations to fixed income continue to decline and approach 50% of total assets overall across the region. Our research suggests that this trend is taking place not only within the local allocations, but increasingly also within international portfolios. One main argument has been the diminishing diversification benefits from the asset class. 
As such, a combination of low yields and low diversification has made fixed income less attractive to the investors and consequently they are no longer voicing interest in traditional fixed income. Instead, many are rather looking to invest in private debt, or alternatively, invest in more risky pockets of the asset class. Examples are in terms of duration, liquidity, credit, macro and many other fixed income risk premia.
In the traditional space, Danish, Finnish and Norwegian investors continue to assign a high and increasing level of interest towards global and US high yield. In addition, emerging market hard currency debt is still of high importance across the board and moves in parallel with increasing interest in blend mandates among Danish and Norwegian investors. In the matter of new opportunities for asset managers, a number of large investors are increasingly focusing on building up internal capabilities in this asset class – a trend that will most likely continue in the coming years.
In private debt, senior secured loans continue to be the leading asset class for investors across the board. Interest in direct lending is increasingly popular, although to a lesser extent. Infrastructure and real estate debt, as well as mezzanine and convertible bonds, still attract investors although actual executions seem to have been limited. The flipside of the rotation from traditional fixed income to private debt, however, has been that many investors perceive these new substitute asset classes to be crowded and overpriced. So the one real question remains: if we are approaching the end of the credit cycle, how should investors position themselves?
In terms of alternative investments, the relative share continues to increase, not least owing to savvy Danish investors. In Denmark, Norway and Sweden, domestic real estate continues to be of high importance. To keep investments in core real estate stable when manoeuvring in rather expensive domestic markets, a fair proportion of investors are increasingly looking for cross-border opportunities. 
Interest in private equity remains substantial as more and more investors are looking in this direction in their search for higher yield and lower volatility. The same can be said in terms of hedge funds that have to some extent experienced a minor revival – at least outside of Finland and Sweden. As fund-of-fund structures remain a difficult sell in terms of private equity and hedge funds, most of the interest can be related to internal management, single funds and platform solutions offered by a few leading asset managers.
Last, but not least, infrastructure continues to be a hot topic in the Nordic region. Many investors continue to commit large amounts of capital, despite accepting the spread has come down significantly. In the end, investors (and managers, alike) must eventually start to wonder whether economies of scale can persist in this asset class, not least in terms of capital deployment.
So, although institutional assets are growing briskly, it remains to be seen if and how soon there will be any new opportunities for the asset management industry.
Casper Hammerich is an investment consultant with Kirstein A/S. The 2015 Nordic Investor Survey is available now and may be purchased by contacting c.hammerich@kirstein.as. Subscriptions for the 2016 Nordic Investor Survey will take place in December 2015