M&G Investments, SBAI, Dalriada, L&G, Close Brothers, PIC, Achmea, HSBC AM, Quilvest, Eurosif, ICGN, FINMA, Metzler, FERI, BNPP AM
Achmea Investment Management – The firm has appointed Maureen Schlejen as its new chair of the board. She succeeds Jacob de Wit, who will hand over his duties to Schlejen in the fourth quarter.
Schlejen has extensive experience in fiduciary management, investment management and asset management and in-depth knowledge of the industry. Until recently, she was chief commercial officer and a partner at Actiam. Prior to that, she held various management positions at NN Investment Partners and Robeco.
De Wit, who is stepping down after eight years, said he's seeking a "different work-life balance for the coming period".
---
International Corporate Governance Network (ICGN) – The network, led by investors responsible for assets under management of around $77trn, has announced that its chief executive officer Kerrie Waring intends to retire from her role as of 31 July 2024.
Waring joined the organisation in 2008 and has led the ICGN, as CEO, since 2014. The ICGN board has accepted Waring's plans to retire and has initiated its CEO succession plan.
The search will include discussions with ICGN members around the world about the skills, background and qualities needed for the position.
Up until her departure date of 31 July 2024, Waring will continue to serve as the CEO of the ICGN and will be as dedicated as always in driving forward the ICGN's work; including upcoming delegations to Japan, Malaysia, Australia and Dubai, and events in Washington DC and London next year.
---
HSBC Asset Management – Richard Smith has been appointed as head of UK credit solutions and senior portfolio manager within the firm's global bond team. He joined the firm in September 2023 and will be based in London reporting to Oliver Boulind, head of global credit.
Smith will be responsible for developing bespoke global fixed income offerings and helping manage global bond portfolios more broadly. He brings more than 25 years of industry experience. He joins HSBC AM from abrdn, where he was an investment director managing global corporate, aggregate, total return and buy and maintain portfolios.
Prior to this Smith was a senior portfolio manager at Aberdeen Asset Management and Deutsche Asset Management.
---
FINMA – Johanna Preisig, head of strategic services at FINMA, has decided to leave the Swiss Financial Market Supervisory Authority. She has served at FINMA for almost 10 years.
Preisig has led the strategic services division, hosting the regulation, international affairs, legal and compliance and the general secretariat and communications departments, since 2020. She joined FINMA in 2014 as a lawyer specialising in the solvency and liquidity of banks.
She "has decided to embark on a new career outside FINMA", the organisation announced, adding that Preisig will continue to be available to FINMA for an orderly handover of all business. The auhtority will announce her successor in due course.
---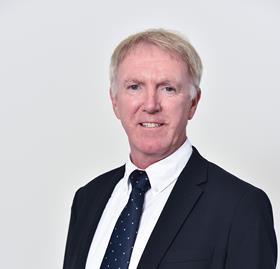 Pension Insurance Corporation (PIC) – The specialist insurer of defined benefit pension schemes has appointed Andy Moss to its board as an independent non-executive director and member of its audit committee.
Moss is a former CEO of the Phoenix Group Life companies (including Phoenix Life and Standard Life). He is currently a non-executive director of Ascot Underwriting Limited, and in the past has chaired the Phoenix Assurance General Insurance Board, sat as a non-executive director on the board of Sun Life Limited, acquired by Phoenix in 2021, and Opal Re Bermuda.
---
Legal & General – Helen McEwan has been appointed as trustee of the Legal & General Mastertrust, following a full market review. She replaces Moira Beckwith, who is standing down from the board after six years of service to mastertrust.
McEwan is currently chief pensions officer at Universities Superannuation Scheme (USS), where her key responsibilities extend to all aspects of delivery and development of employer and member pensions servicing, including operations, insight, communications, product design, proposition, change and transformation. Her experience at USS will be invaluable to the board given the operations and communications focus of her role.
As well as her executive role at USS, McEwan is the senior independent director and investment committee chair at The Exeter. Prior to her current roles, she worked for many years at Aegon, where she held many key positions, including head of international sales, commercial director and director of banks and partnerships.
McEwan's experience makes her "an ideal fit to complement the L&G Mastertrust board, bringing a unique blend of skills and insight from across the member pensions landscape", L&G said.
---
Eurosif – Matt Christensen has been appointed as an independent director of the association. Independent directors are nominated by the Eurosif board and appointed by the Eurosif membership and serve for a term of three years.

Christensen is currently the global head of sustainable and impact investing at Allianz Global Investors, based in Paris. He joined AllianzGI from AXA Investment Management, where he had been global head of impact and responsible investment since 2011. Prior to this, he was the founding executive director of Eurosif.
---
Metzler Asset Management – The asset management division of Bankhauses Metzler has appointed Jonas Weisbach as an expert for sustainability.
Weisbach will be in charge of further strengthening ESG governance and impact investing. Most recently, Weisbach worked in portfolio management at Union Investment, where he was responsible, among other things, for ESG analysis in the chemicals sector, ESG impact, data and regulation (EU taxonomy regulation and Sustainable Finance Disclosure Regulation). He further focused on thematic research and investment strategies for portfolio management.
---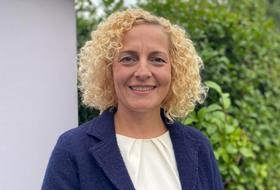 Dalriada Trustees – The UK-based independent professional pension trustee firm has appointed Katy Vincent as chief operating officer.
Vincent brings several years of operational experience at high-profile global organisations to her new role, specialising in areas including strategic growth and business transformation.
Between 2015-2018, Vincent managed the integration of a boutique law firm into EY following its acquisition. As director of operations and a member of the executive board she played an instrumental role in building the firm up from start-up to exit and helped to establish it as a recognised, innovative regulated law firm. Following the acquisition by EY in 2018, she was project lead throughout the acquisition process, and subsequently joined EY's legal managed services business as COO.
Since August 2022, Cinvent has been governor of the Cheshire and Wirral Partnership NHS Foundation Trust. She will be joining Dalriada's Manchester office.
---
Standards Board for Alternative Investments (SBAI) – Robyn Grew, CEO of Man Group, has been elected to the SBAI board of trustees.
Mario Therrien, chair of the SBAI, said Grew was replacing Luke Ellis, former CEO of Man Group, who retired earlier this month and has served on the SBAI board of trustees since 2016.
"I would like to take this opportunity to thank Luke for his immeasurable contribution to our mission and invaluable counsel over the years. His leadership has made an enormous impact on the Board and the SBAI, and we always will treasure this. We wish him well for his retirement," Therrien said.
Grew was previously president of Man Group, based in the US. Since joining Man Group, via GLG, in 2010, Grew has managed the solutions business, overseen trading and execution as well as acted as group COO, head of ESG and general counsel.
The SBAI is an active alliance of over 150 alternative asset managers and over 100 institutional investors dedicated to advancing responsible practice, partnership and knowledge. It advocates for an effective alternative investment ecosystem through robust standards and the exchange of ideas.
---
FERI – The German asset management company has appointed Wolfgang Baums as divisional director for investment research, taking at the same time responsibility for the newly- created FERI investment office, from 1 October.
The FERI investment office will bundle investment research and investment management expertise.
Baums has held management positions at ODDO BHF since 2007. There, he was responsible for asset management as managing director and was appointed head of products and services in 2016. He joined BNP Paribas Private Wealth Management in the same role in 2019.
---
BNP Paribas Asset Management – The asset management business of BNP Paribas Group has hired Kay Winistörfer into the newly-created role of ETF specialist sales for the Switzerland. His main responsibilities will include developing the company's ETF and index fund client base in the German-speaking area of Switzerland, and providing clients with specialist expertise in sustainable ETFs and index investment solutions.
Winistörfer joins from Credit Suisse Asset Management, where he was a vice president and sales manager for wholesale distribution of ETFs and index funds.
Separately, Yesim Aygün has joined the liquidity solutions team as an account manager from BNP Paribas Securities Services. She will report to Jan Van Heusden, head of liquidity solutions at BNPP AM in Germany. She brings to the team her experience in supporting asset managers and institutional customers, to support BNPP AM's growth in the filed of money market funds and liquidity solutions.
---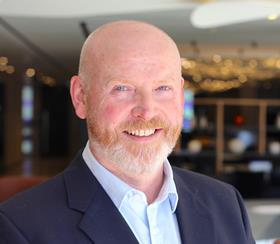 M&G Investments – Rob Scott has joined the firm's 20-strong structured credit team as director, structured credit. he will report to James King, head of structured credit at M&G, and will be based in London.
With more than 20 years of experience in structured finance transactions, Scott joined M&G on 11 September. His focus is on the origination, structuring, analysis and execution of investment opportunities for the specialty finance and the mortgage and consumer income strategies managed by the investment team.
Scott joins M&G from PIMCO, where he was executive vice president, leading the European loan portfolio asset management team. Prior to this, he held several senior roles at Barclays, including managing director within the bank's securitised products division.
---
Close Brothers Asset Management (CBAM) – Mark Henley and Simon Tabb have joined the firm as senior investment directors, bolstering the team at its London office.
With nearly 30 years in the industry, Henley has a wealth of expertise managing a broad range of portfolios for both onshore and offshore private individuals and their families. Having served in the British Army, he joined Henderson Crosthwaite, which later became Investec Wealth and Investment.
Tabb specialises in managing bespoke portfolios on behalf of private clients, charities, pension funds and trusts. With 20 years' experience, he is an expert in bespoke investment management and tax planning, administration of wealth on behalf of Adviser clients, as well as wealth preservation. He joins from Investec Wealth and Investment, and he had previously worked with the British Coal Pension Scheme.
---
Quilvest Capital Partners – The alternatives investment manager has named Jonathan Short as head of capital formation. Based in London, he will be responsible for developing and delivering capital formation strategies and solutions to achieve industry-leading outcomes in institutional markets. He will report to Sanjay Kohli, partner and global head of investor solutions and capital raising.
Bringing a wealth of experience in capital formation, investor relations and placement, Short has been actively involved in designing and implementing institutional capital formation and investor relations strategies for private markets since 2016. Notably, he served in the investor relations team at Montagu Private Equity for five years and held the position of vice president at Campbell Lutyens.