AP2, GAM, Schroders, Invesco, Franklin Templeton, Aviva Investors, AXA IM, Phoenix Group, Isio, EIOPA, GIB
AP2 – Christina Olivecrona is leaving AP2 after more than 11 years to set up her own sustainability consultancy business, Olivecrona Sustainability AB.
As senior sustainability analyst at the Swedish buffer fund, Olivecrona was responsible for initiating, developing and implementing sustainability into all investment processes across asset classes.
She was a member of AP2's corporate governance team and the AP Funds' Ethical Council, which focussed on engagement with global companies.
While working at AP2 Olivecrona was also a member of the board of Institutional Investors Group on Climate Change (IIGCC) and on the PRI's Sustainable Development Goals advisory committee.
In 2019, when asked about her responsible investment wish Olivecrona lamented that a global carbon tax was still far away as this "would create enormous momentum for the transition to a low carbon economy".
---
GAM Investments – Mary Murphy has been hired for the newly-created role of head of global consultant relations at GAM Investments. Murphy will report to Jill Barber, global head of institutional solutions, and will be responsible for building strategic relationships with both global and UK local consultants, covering the firm's full range of investment capabilities as GAM looks to expand its business through this channel.
Murphy joins from BlackRock where she had responsibility for leading some of BlackRock's largest strategic investment consultant relationships. She had previously been a client director of UK institutional business at GAM until 2016 and has held several roles in other asset management firms over a 15-year career in the industry.
Additionally, the firm has bolstered its global equities team as it realigns its Lugano-based investment capabilities. it appointed Jian Shi Cortesi, Swetha Ramachandran, and Roberto Bottoli to join the team led by Mark Hawtin.
Shi Cortesi, who manages the GAM Asia Focus and GAM China Evolution strategies, and Bottoli, who manages the GAM Star (Lux) Merger Arbitrage strategy, will now join Hawtin's global equities team along with Ramachandran, who manages GAM's Luxury Brands Equity strategy.
Hawtin has more than 37 years of investment experience and is manager of the GAM Star Disruptive Growth and GAM Star Alpha Technology strategies. He will lead this collaboration to create a broader forum to exchange expertise, knowledge, and ideas for a team that will now manage approximately $2.5bn of assets.
As part of this broader realignment, GAM will also support the global equities team with extra research and analyst resources to leverage the continuing success of the equities strategies.
---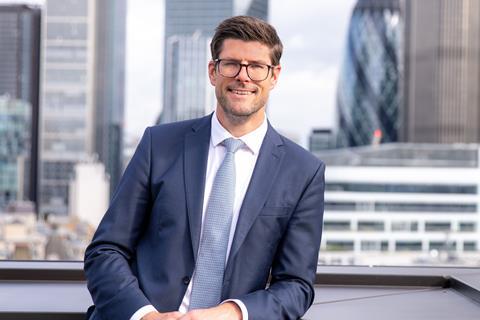 Schroders – The asset manager has strengthened its fiduciary management team with the appointment of a specialist business development director to help meet clients' outsourcing investment objectives.
David Thomas has joined from Goldman Sachs Asset Management (GSAM) as fiduciary management business development director. He most recently worked in GSAM's UK and Irish institutional client business and was head of fiduciary management sales for UK institutional, having worked in the business for 14 years.
In this newly-created role, Thomas will report to Claire Glennon, Schroders co-head of UK and Ireland institutional.
---
Invesco – The asset manager has announced that eight individuals have been added to its ESG team in the last three months. These include Sudip Hazra, director of ESG research, Maximilian Kufer, head of ESG for private markets, and Conor Harnett, ESG client strategies manager.
---
Franklin Templeton/Aviva Investors – Franklin Resources is acquiring Aviva Investors' US-based investment grade credit team, which currently manages more than $7.5bn in institutional assets under management.
Senior portfolio managers Josh Lohmeier and Michael Cho are expected to join Franklin Templeton Fixed Income by the end of this year, with Tom Meyers, previously Aviva's head of Americas client solutions also set to join in a newly-created role as senior vice president, senior director of investments and strategy development, fixed income. Meyers, Lohmeier and the full investment team are expected to join by the end of 2021.
---
AXA Investment Managers (AXA IM) – Frederik Rubens has been appointed as sales director for the Dutch market for AXA Investment Managers. In this role, he will be responsible for further expanding the firm's presence in the Netherlands and maintaining contacts with Dutch institutional relations for core investments.
Rubens has a long track record in the world of asset management, having worked at NN Investment Partners (and its predecessor ING Investment Management), where he was responsible for the acquisition of, and services to, institutional clients for 13 years. Before that, he worked as a senior relationship manager within the investment management department of fiduciary manager MN.
---
Phoenix Group – The UK long-term savings and retirement business has added to its bulk purchase annuities team. Mark Fenlon has joined to lead the annuity client services team, Matt Richards and Rhian Littlewood join as senior business development managers, and Jack Hill joins as senior pricing manager. Charlotte Fletcher also joins the firm as a business development actuary.
Fenlon has joined the team from Aviva, where he was responsible for growing and leading both BPA operations and reinsurance operations. Richards joins after 10 years in the origination team at Pension Insurance Corporation, and Littlewood has previously worked within the risk settlement team at Aon. Hill has joined the team from Mercer where he was a principal in the risk transfer team.
---
Aviva Investors – Caroline Hedges has been appointed as head of credit at Aviva Investors, following the promotion of Colin Purdie to chief investment officer, liquid markets, in June.
Hedges will lead teams across investment grade and high yield credit, emerging market debt, liquidity and securities finance. She takes on the new role from her position as head of liquidity and securities finance and sterling liquidity plus portfolio manager. Prior to this, she was a portfolio manager for a range of Aviva Investors money market and short duration bond funds.
---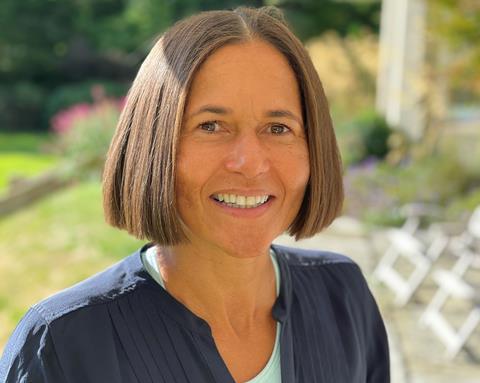 Isio – The pensions and investments advisory firm has announced the appointment of a new non-executive director, Suzy Neubert.
Neubert has more than 30 years of experience in capital markets and asset management, having been responsible for distribution at JO Hambro Capital and before that being a managing director of equity markets at Merrill Lynch.
She said: "The team have impressive plans and my role will be to help them stretch their thinking to deliver the best outcomes for our people and our clients."
---
EIOPA – Frank Grund, executive director of the German financial supervisory authority BaFin, has been re-elected as a member of the management board at EIOPA. Grund was already a member of the management board from December 2015 to November 2020.
The authority's management board include chair Petra Hielkema and six other members representing national supervisory authorities. The members stay in office for two and a half years and one re-election per member is allowed.
---
GIB Asset Management – Samantha Lamb has joined as head of fixed income, as GIB Asset Management continues to build its investment capabilities to help scale capital in support of sustainable development. Lamb will begin her role on 18 October.
At GIB AM, Lamb will work to develop the firm's fixed income capability beyond its existing emerging market credit and indexation capabilities. She joins from abrdn, where she was head of ESG, fixed income. Part of a team responsible for £180bn of AUM, Lamb led the integration of ESG considerations into investment decisions and drove ESG innovation through, for example, launching one of the first SRI corporate bond funds.
Lamb previously held the position of investment director, fixed income at Standard Life Aberdeen and over her more than 15 years of experience, had roles at Aegon Asset Management, JP Morgan and Dresdner Kleinwort Wasserstein.
To read the digital edition of IPE's latest magazine click here.