AP3, Patrizia, Pantheon, Lombard Odier, ITS, NN Investment Partners, SSF, Kempen, MGIM, BMO GAM, MainStreet Partners
AP3 – Swedish national pensions buffer fund AP3 has appointed Maria Björklund as its new head of alternative investments. Björklund is being promoted to the role from her current position as portfolio manager for international real estate and infrastructure at the pension fund. Björklund will replace Bengt Hellström, who is stepping down from the managerial role after 20 years in the position. However, AP3 said Hellström would continue to work within the organisation until further notice.
Björklund came to AP3 in 2018 having previously worked for one of Sweden's largest pensions providers AMF as portfolio manager within alternative investments – primarily working with infrastructure, according to AP3. The Stockholm-based buffer fund said she would take up her new role on 1 February.
---
Patrizia AG – The global real assets specialist has appointed Mathieu Elshout to the newly created position of head of sustainability and impact investing. The move strengthens the development of new impact fund products and further drives the integration of sustainability into the firm's core investment processes.
Elshout will join from PGGM Investments on 1 March 2021 where he last held the position of senior director real estate EMEA responsible for pan-European investments. In addition, he was responsible for delivering high sustainability performance across the private real estate portfolio of PGGM.
At Patrizia Elshout will report to Edmund Craston, head of fund management. Elshout brings more than 20 years of professional experience in the real estate investment industry, including more than 12 years at PGGM Investments. Beyond his sustainability track record, he has comprehensive expertise in pan-European transactions and asset management across all sectors, risk profiles and diverse fund structures.
"I am very much looking forward to joining Patrizia at such an exciting time when sustainability and making an impact becomes so central to the business," Elshout said.
Based initially in his home country, the Netherlands, Elshout will be working closely with Zurich-based Aaron Scott, Patrizia's head of strategy and ESG, and his team to ensure close alignment of impact fund management to Patrizia's overall corporate ESG strategy and planning.
---
Pantheon Group – Paul Barr as joined as investment partner in Pantheon's global infrastructure and real assets team. Additionally, Richard Sem, who joined Pantheon as partner in London in 2017 and has 25 years of industry experience, has been named head of Europe in the group's infrastructure team.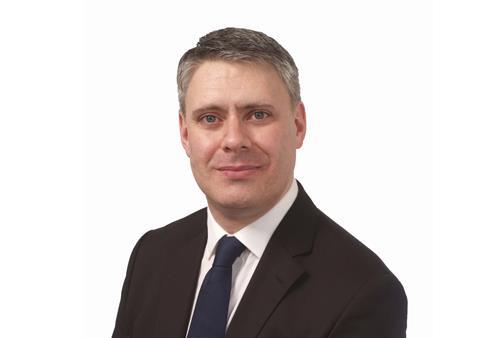 Both appointments follow the promotion to partner of Jérôme Duthu-Bengtzon and Dinesh Ramasamy, taking the number of partners in Pantheon's global infrastructure and real assets team to eight. A total of eight promotions across the wider team were included in Pantheon's annual firm promotions, reflecting the strong growth and success of the Infrastructure practice since it was established in 2009.
Barr joined from Singapore-based GIC, a large-scale infrastructure investor, to provide additional senior-level presence as Pantheon continues to expand its infrastructure and real assets strategy. He will initially be based in London, with a view to assuming a senior leadership position within Pantheon's San Francisco infrastructure team either later in 2021 or early 2022, where he will work alongside partners Evan Corley, Matt Garfunkle, Kathryn Leaf and Dinesh Ramasamy.
Barr brings 15 years of experience across infrastructure primary, secondary and co-investment opportunities, with additional involvement in infrastructure direct investing and infrastructure debt transactions.
---
Lombard Odier Investment Managers (LOIM) – Chris Vogtherr and Claudia Ziebart have joined LOIM's UK and Ireland institutional sales team. Based in London, Vogtherr and Ziebart report to Ritesh Bamania, head of institutional sales for the UK and Ireland.
The hires coincide with the upcoming launch of innovative sustainability strategies, including credit and tracker plus equity strategies seeking alignment with the Paris Agreement, that the team will be responsible for delivering to corporate and local authority schemes, insurers, endowments, and other institutional clients.
Vogtherr joins with extensive experience advising institutional clients in the UK. Previously, he served as executive director of international client relationships at Quoniam Asset Management. He has also held senior client relationship roles at State Street, Lazard Asset Management and Henderson Global Investors.
Ziebart joins from Northern Trust Asset Management, where she was a member of the EMEA business development team with a primary focus on the UK and Ireland institutional markets. Prior to this, she worked at IBM.
---
Independent Trustee Services (ITS) – Louise Grindley has joined as head of professional operations, as the company continues to expand its services to deliver on ambitious growth plans. She brings more than 30 years of experience in the pensions industry to the role, and joins from professional services consultancy Barnett Waddingham where she acted as a senior project specialist.
Grindley is a fellow of the Pensions Management Institute and has previously worked at LCP and Aviva, where she gained expert knowledge of all aspects of defined benefit and defined contribution pensions administration and governance.
---
NN Investment Partners (NN IP) – Paul Schofield, Jeremy Kent and Pieter van Diepen will join the firm's Sustainable & Impact Equity team as of 1 April. They will be based in London and The Hague.
Schofield has been appointed head of sustainable & impact equity, leading a team of 19 experienced investment professionals managing NN IP's successful Sustainable & Impact Equity range. He brings over 20 years of experience in equity investing and joins from Allianz Global Investor (AllianzGI) where he was ead portfolio manager of the sustainable equity range alongside several other global equity strategies. Schofield will report to Jeroen Bos, head of specialised equity and responsible investing.
Kent has been appointed senior portfolio manager of NN IP's sustainable equity funds and also joins from AllianzGI. He has 13 years of relevant experience and held the role of senior portfolio manager for the global sustainable equity strategies at his former employer. He will report to Schofield. Together, Schofield and Kent bring a strong track record in equity investing as well as in sustainability and ESG integration. Both had a seat on AllianzGI ESG committee and its proxy voting committee.
Van Diepen has been appointed NN IP's head of the sustainable and equity analyst team, consisting of seven buy-side analysts and two data scientists. In addition, he will take on the role of senior analyst on the FinTech and Financial Inclusion value chain and will report to Schofield. Van Diepen joins NN IP from Aberdeen Standard Investments where he held the role of iInvestment director within the global equities team. He has more than 12 years of experience in financial markets.
Furthermore, the analyst team is adding three new analysts to the team; Giovanna Petti (environmental solutions and materials), Dirk-Jan Dirksen (digital transformation) and Jeff Meys (consumer trends) will be assuming their new roles per direct.
Bos said: "These appointments clearly underline our ambition to maintain our leadership position in responsible investing, an area where we have a strong and longstanding heritage and where we will continue to invest."
---
Swiss Sustainable Finance (SSF) – The board of the SSF will propose Patrick Odier as the new nominee to take over the role of president. The association's General Assembly will vote to decide on the new president on 22 June. The new president will succeed Jean-Daniel Gerber, who will step down in June after completing the statutory six-year term in office.
Odier is the chair of the board of directors of Bank Lombard Odier & Co, and senior managing partner of the Lombard Odier Group. He joined Lombard Odier in 1982 and became a managing partner in 1986. He is member of the board of economiesuisse, the Swiss business federation, and a board member of Swiss and international academic institutions and philanthropic organisations. Odier was the chair for the Swiss bankers association from 2009 to 2016.
---
Kempen Capital Management – The Dutch asset manager has added two individuals to its sustainable equity strategy team. Ivo Kuiper has been appointed as senior portfolio manager and Raoul Martin as equity analyst.
Kuiper was previously head of asset allocation and government bonds at Kempen while Martin joins the team after a successful traineeship at Kempen as an equity analyst and data specialist. Within the strategy, Kuiper will focus on the continued ESG data implementation for the underlying funds, in addition to his responsibility for the industrial sector.
---
Momentum Global Investment Management (MGIM) – Andrew Hardy has been appointed investment director as the £4.5bn business positions itself for further growth in the UK. Effective immediately, Hardy will assume full oversight of MGIM's UK investment team and will be responsible for managing relationships with key clients and partners. He has been with the company since 2005.
MGIM specialises in multi-asset funds, providing diversified and dynamic outcome-focused solutions for financial intermediaries and their clients as well as institutional investors.
---
BMO Global Asset Management (BMO GAM) – Ben Caldecott has joined the firm's responsible investment advisory council.
An internationally recognised industry figure, Caldecott specialises in environment, energy and sustainability issues. He has held several senior roles in this field, including founding director of the Oxford Sustainable Finance Programme at the University of Oxford Smith School of Enterprise and the Environment. He also founded and co-chairs the Global Research Alliance for Sustainable Finance and Investment (GRASFI), an alliance of global research universities promoting rigorous and impactful academic research on sustainable finance.
BMO GAM was one of the 30 founding asset managers in the Net Zero Asset Managers Initiative, which was announced last month. As part of the initiative, BMO GAM has committed to supporting the goal of net-zero greenhouse gas emissions across its investment portfolios by 2050 or sooner, in line with global efforts to limit warming to 1.5°C.
---
MainStreet Partners – The London-based ESG advisory and portfolio analytics specialist has made two new hires.
Matteo Balicco joined the team from State Street Global Advisors (SSGA) and will be responsible for leading the digitalisation of the company. At SSGA, he was responsible for developing thought leadership and executing custom projects for clients across EMEA in the fields of asset allocation and portfolio construction, as well as working with global portfolio managers and strategists to design multi-asset investment solutions.
Liron Mannie, research analyst, will be joining the team to strengthen the breadth and depth of analysis and advice the company provides to asset managers, wealth managers and asset owners. He was most recently was a senior associate at PricewaterhouseCoopers in the sustainability and climate change consulting division.
To read the digital edition of IPE's latest magazine click here.