APG, Mercer, PMT, Bouwinvest, BNP Paribas Asset Management, Hoogovens, Loomis Sayles, BMO Global Asset Management, Fidante Partners, eVestment, IFM Investors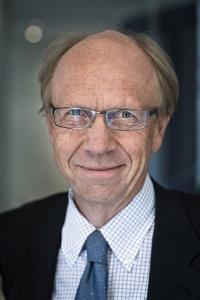 APG – The €475bn Dutch asset manager APG has appointed financial heavyweight Knut Kjær (pictured, left) as a member of its supervisory board (RvC). Kjær was the founding chief executive of Norges Bank Investment Management, responsible for Norway's sovereign wealth fund and the management of most of the country's foreign reserves.
In recognition of his contributions to the management of the Government Pension Fund, he was knighted by King Harald of Norway in 2008.
Since 2011, Kjær has been chairman and partner at FSN Capital Partners, a Nordic private equity firm, chairing its asset management branch since 2017. He also holds advisory positions at China Investment Corporation and the Monetary Authority of Singapore. Between 2008 and 2016, Kjær was a member of the investment committee of the €409bn Dutch civil service scheme ABP, APG's main client.
APG's RvC also includes Maes van Lanschot (chairman), Bart Le Blanc (vice chair).
Mercer – The investment consulting giant has hired Jo Holden as UK chief investment officer. Based in Liverpool, she has also joined the firm's UK defined benefit (DB) leadership team. She has worked at Mercer since 2002 and set up its Manchester office in 2010 as well as expanding the firm's UK public sector consulting team.
David Fogarty, head of Mercer's UK DB business, said: "Jo has extensive knowledge of the investment consulting space, and great energy and enthusiasm for developing our proposition further to meet the needs of our clients."
Holden replaces Steven Blackie, who was announced as head of global product strategy at Aviva Investors last week.
PMT – The €70bn Dutch sector scheme for metalworking and mechanical engineering has appointed Gerard Roest and Ron Follon as trustees. Roest will be tasked with socially responsible investment. He was nominated by trade union FNV and succeeds Albert Akkerman, who died last September.
Currently, Roest is board member of the general pension fund of Unilever and is a policy adviser at the FNV. He was previously chairman of BPL, the industry-wide pension fund for agriculture, and has been trustee at the former sector schemes for the wholesale of flowers and plants (Bloemen en Planten) and the paint and printing ink industry (Verf en Drukinkt), as well as the FNV's own pension fund.
Follon was nominated by employer organisation FWT and will become a member of PMT's pensions committee. He is general secretary at the FWT and the organisation's lead negotiator for collective labour agreements in the sector. Follon succeeds Hep van Luunen, who has been a PMT trustee for 16 years.
Janus Henderson Investors – Georgina Fogo has been appointed chief risk officer at the £274bn (€315bn) asset management group. She will join in July from BlackRock where she is global head of compliance, and succeeds David Kowalski who retired last year. She has worked for BlackRock since 2009, and previously built the compliance teams for Barclays Global Investors – now iShares –in Europe and the US.
In a statement, Janus Henderson co-CEOs Dick Weil and Andrew Formica said: "With the regulatory landscape for asset managers and clients becoming increasingly complex, her experience will be invaluable in ensuring Janus Henderson remains at the forefront of the change agenda and risk management best practice."
Bouwinvest – The €8.5bn property investor for the large Dutch pension fund for the building industry (BpfBouw) has appointed Barbara Sleijffers and Frans van Burk to the acquisition team of its retail fund. It said the new team members would assist the fund increasing its assets from €900m to €1.1bn by 2020.
Sleijffers joins from Sweco Capital Consultants, where she provided pension funds with strategic and tactical advice on property. Prior to this, she worked at engineering firm DHV Royal Haskoning and insurer ASR. Van Burk is to become commercial assistant for acquisitions and joins from CBRE Global Investors, where he was senior commercial analyst. He has also worked at ING REIM.
BNP Paribas Asset Management – Julien Halfon has joined the firm as head of pension solutions within its multi-asset, quantitative and solutions investment group. ('MAQS'). He is responsible for providing advice and designing bespoke strategies for pension funds and insurance companies. Halfon was previously a senior consultant at Mercer, and has also held senior positions at P-Solve, Lazard, Hewitt Bacon & Woodrow, and Goldman Sachs.
Hoogovens – André van Vliet has joined the board of the €8.5bn pension fund Hoogovens, representing the scheme's pensioners. Van Vliet will focus on institutional asset management and becomes a member of the pension fund's balance and investment committee. Since 2016 he has been a board member at the €409bn civil service scheme ABP as well as Het Nederlandse Pensioenfonds, the general pension fund (APF) established by insurer ASR. Between 1998 and 2014 Van Vliet worked at Ortec Finance, latterly as managing director and partner.
Loomis Sayles – The $267bn (€216bn) asset manager has appointed Kathleen Bochman as director of environmental, social and governance (ESG), a newly created role. She will lead the company's existing ESG committee, providing strategic support to investment teams and the wider firm. Bochman has worked at Loomis Sayles since 2006, and previously held investment roles at Wellington Management and State Street Research & Management.
BMO Global Asset Management – Zahra Sachak is BMO's new director of relationship management in its UK institutional team, where she will oversee relationships with existing clients. She joins from Investec Asset Management where she worked in the North America institutional sales team. Sachak has also worked at Aviva Investors and Schroders.
Fidante Partners – The investment manager has hired Hugh Ferrand to its institutional business development team. He joins from Invesco Perpetual, the UK arm of global asset management giant Invesco, where he oversaw its institutional business with pension schemes, charities, endowment funds and insurance firms. Prior to joining Invesco in 1999, Ferrand worked as an investment manager at Adam Bank and Blairlogie.
eVestment – The data and analytics provider has named David Keogh as managing director for the Europe, Middle East and Africa (EMEA) region. Based in London, he will be responsible for growing eVestment's client base in the EMEA region. He has worked in various management and business development positions at companies including Accenture, Barclays and Banco Santander.
IFM Investors – The Australian fund manager has appointed former Industry Super Australia chief executive David Whiteley as global head of external relations. He will join in September to lead the firm's public policy agenda. He will have global responsibility for the firm's relationships with government, media, shareholders and industry groups.
IFM Investors' CEO, Brett Himbury, said: "Central to the role will be an emphasis on directing IFM Investors' global responsible investment initiatives and its focus on enhancing returns, as well the societies in which we invest."