AXA IM, LifeSight, PMI, LaSalle, Aviva, Amro Partners
AXA Investment Managers (AXA IM) – Gideon Smith, co-chief investment officer of AXA IM Equity QI, has been appointed as global head of AXA IM Equity QI effective 1 August 2022.
Based in London, Smith will report to Mark Hargraves, global head of AXA IM Equity, and will be responsible for leading the Equity QI business globally. He takes over the role from Paul Flavier who will be joining the AXA Group on 1 August.
As AXA IM Equity QI's co-CIO, Smith has joint responsibility for the firm's investment process, portfolio management and core research activities. He joined AXA IM in 1998 and held several positions within the business, including CIO for Europe, global head of portfolio management, and director of client services.
Prior to joining AXA IM, Smith trained as a chartered accountant with Arthur Andersen working in its financial markets division in London, before working as a senior software developer at Avid Technology.
Separately, AXA IM Alts has announced the expansion of its UK sales team through the appointment of Paul Jeffries as senior sales manager for client group in the UK, reflecting the firm's continued growth ambitions in this market and highlighting its commitment to expanding and servicing its UK and Irish client base.
Jeffries brings more than two decades of experience in investment and asset management within the UK and will play a key role in supporting AXA IM Alts's UK sales team in raising new capital in this market. Reporting directly to Manisha Patel, director, global consultants and UK, Jeffries will work with UK and Ireland-based clients to grow the business's alternatives footprint amongst institutional investors, with a focus on insurance groups, public and corporate pension schemes and fiduciary managers.
Prior to joining the business, Jeffries held a number of senior strategic roles at Unigestion and Robeco Asset Management, both of which saw him work with institutional investors and consultants within a client-facing capacity. He has also gained experience as an investment manager at Railpen Investments, where he supported the business in meeting its responsible investment objectives.
---
Pensions Management Institute (PMI) – Sara Cook has been appointed as the institute's president. She will chair the advisory council as well as sit on the board as a non-executive director (NED).
Cook, Principal at Barnett Waddingham, has a wealth of experience within the industry. Her career in the pensions industry started in pensions administration and she has worked in-house, as a pensions manager and in consultancy. She joined Barnett Waddingham in 2013 and her principal focus is on providing governance, secretariat, and special projects to support trustee clients. Cook is also the co-lead of the firm's strategy on The Pensions Regulator's combined Code of Practice.
Robert Wakefield, head of pensions administration at First Actuarial, has been elected as the new vice-president. He will join the presidential team and the PMI board as a NED as part of his role.
Rosie Lacey, pensions manager at Kier, remains in her role as the other vice-president for a further year, and will therefore remain as a NED on the PMI board.
Lesley Alexander, having served two consecutive terms on the advisory council, as a board member since 2017, a vice-president for two years and then PMI's president for two one-year terms, is standing down by rotation.
Both Tim Phillips and Emma Watkins, having served one term on the advisory council, have decided not to stand again for a second term and therefore stand down by rotation. Eve Keith, pensions manager at Tesco, has been elected to the advisory council for her first term.
Ruston Smith remains chair of the board for a further year as agreed by the board in May 2021 as part of his three-year term.
---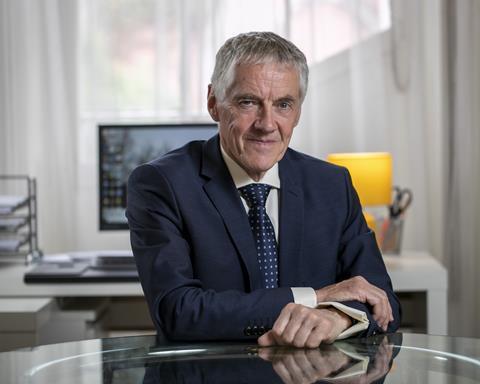 LifeSight Ireland Trustee DAC (LITD) – The trustee company to WTW Ireland's defined contribution master trust pension solution has appointed Ciarán Long as independent chair.
In his new role, Long will lead the growth of the LifeSight Ireland master trust, which enables employers to benefit from high-quality, lower risk, market-competitive pension provision without the governance burden for trustees.
Long is an experienced Independent non-executive director and chair of board risk and audit committees in life assurance and general insurance companies. An actuary by training, his executive and management career has been focused on pensions, life assurance and banking. He has also managed board governance issues in large complex regulatory and PLC environments, while serving as a company secretary, during a period of extensive restructuring and regulatory intervention in financial services.
In addition to being a fellow of the Institute and Faculty of Actuaries and the Society of Actuaries in Ireland, Long is also a fellow of the Irish Institute of Pensions Management and a certified bank director.
---
LaSalle Investment Management – After 28 years of distinguished service and leadership of the research and strategy group at the firm, Jacques Gordon has confirmed he will retire from the business at the end of 2022 to pursue interests in higher education.
He will remain as the global head of research and strategy through the remainder of this year, and will be succeeded by Brian Klinksiek, LaSalle's current head of European research and global portfolio strategies, effective 1 January 2023.
Klinksiek will continue to be based in London and will join LaSalle's global management committee, reporting to chief executive officer Mark Gabbay. Succession for Klinksiek's head of European research and strategy role is in process and will be announced prior to his transition to global leadership in 2023.
---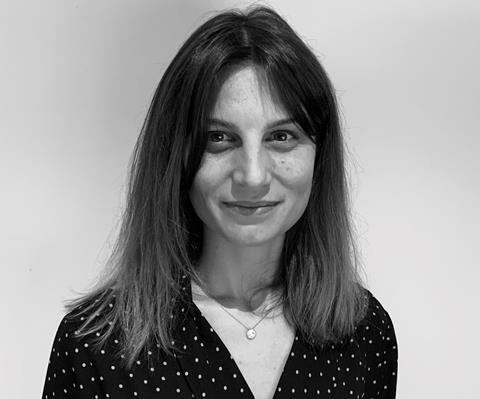 Amro Partners – Elisabetta Li Destri Nicosia has joined Amro Partners, the residential-living investor, developer and operator, in the newly formed role of director for sustainability and ESG.
Nicosia brings vast experience in environmental design, architecture and building performance, gained from five years working as an architect and 10 years at HTA Design as a sustainability consultant and senior associate in sustainable futures. She will lead delivery of Amro's ambitious net zero carbon 2025 target, develop its tech stack and work collaboratively with teams in the UK and Europe to embed sustainability at asset, portfolio and corporate levels.
---
Aviva Investors – The firm has announced the expansion of its pan-European real estate team, with the appointment of Lise Marbach Deguine and Theophile Perrin to its Paris office.
The hires follow the appointment of James Wythe as investment manager in January, and with Aviva Investors having completed approximately €600m of pan-European real estate deals in the first half of 2022.
Deguine joins as investment manager from Arkea Real Estate (formerly Catella Asset Management), where she spent over three years as an investment manager acting on behalf of French and international institutional clients investing into the French real estate market.
Perrin has joined as investment analyst from CBRE, having recently graduated from ESSEC Business School.
The new hires will report to George Fraser-Harding, head of European funds, real estate, at Aviva Investors.