SYPA, PGIM, Gatemore, Sienna, Northern Trust, PRI, AXA IM, Standard Life, Amundi, IFM Investors, Knight Frank
AXA Investment Managers (AXA IM) – Jeroen Bos has been named global head of AXA IM Equity, effective 1 November 2023. He will take over from Mark Hargraves, who will pursue a new professional endeavour outside of the AXA Group.
Based in London and reporting to Hans Stoter, global head of AXA IM Core, Bos will be tasked to deliver on AXA IM's equity growth ambitions and to grow the investment, commercial and financial performance of the equity platform.
Prior to joining AXA IM, Bos was global head of sustainable investing at Credit Suisse Asset Management, leading its sustainability efforts across the firm. Prior to this, he was head of equities and responsible investing at NN Investment Partners.
---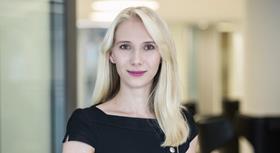 IFM Investors – The global investment manager owned by Australian pension funds has named Maria Nazarova-Doyle as head of sustainable investment.
Based in London and in a newly- created role, Nazarova-Doyle will lead IFM's growing global sustainable investment team, focusing on the implementation and measurement of sustainability initiatives across the business's growing global portfolio. She will report to IFM's chief strategy officer, Luba Nikulina.
Nazarova-Doyle brings with her a wealth of experience in pensions, stewardship and sustainable investing. Immediately prior to joining IFM, she was head of responsible investments and stewardship at Scottish Widows. She has previously held senior positions at JLT Employee Benefits, where she was head of DC investments, and Mercer, where she was principal and market engagement leader in its DC and individual wealth business.
Since 2022, Nazarova-Doyle has been a board member for the UK Sustainable Investment and Finance Association (UKSIF) and its policy committee. She is also an active member of the PMI Advisory Council, ABI Climate Change and Stewardship Working Groups, Occupational Pensions Stewardship Council and a number of government-led taskforces.
Nazarova-Doyle joins a growing team of sustainable investment professionals at IFM, which work closely across IFM's asset classes of infrastructure, debt, listed equities and private equity.
---
Principles for Responsible Investment (PRI) – The initiative announced two appointments to the organisation's C-Suite: Tamsin Ballard as chief initiatives officer and Rose Easton as interim chief responsible investment ecosystems officer.
The new positions are set to lead two new teams that were created as part of an organisational re-orientation at PRI aimed at adapting to signatory needs and the global economy generally.
The organisation created six new distinct but cross-functional teams: Responsible Investment Ecosystems, Responsible Investment Solutions, Investor Initiatives and Collaboration, Sustainable Systems, Operations, People and Culture. The change in operating model aims to better serve signatories and achieve the PRI's mission to achieve a sustainable financial system.
Ballard's position will focus on investor collaboration and initiatives that encompass all aspects of responsible investment activity under the PRI's six principles. She joined the PRI in September 2022 as director, climate and environment.
Easton will begin building the PRI's RI Ecosystem function. This will include managing the PRI's ecosystem activities in individual markets. She will convene signatories and stakeholders, support signatory progression through outreach and advice, and support meaningful policy outreach within those markets. The role will remain interim as the executive team recruits in North America to provide a greater global perspective at the C-Suite level, and to recognise the growing base of PRI signatories in the region.
Easton joined the PRI in November 2021 as signatory relations director for Northern Europe, Middle East, and Africa (NEMEA), bringing with her over 25 years' experience in business development and relationship management within asset management and financial services firms.
---
PGIM – The $1.27trn global investment management business of Prudential Financial has appointed Eric Adler as president and chief executive officer of PGIM Private Alternatives, bringing together the firm's private alternatives capabilities in order to provide global investors with a cohesive set of investment solutions across private credit, real estate equity and debt, private equity, infrastructure, and agriculture.
The appointment of Adler and formation of PGIM Private Alternatives underscores PGIM's commitment to enhancing its long-standing alternatives franchise.
Under the new structure, underlying investment strategies and portfolio and originations teams will remain distinct, with each affiliate maintaining its own governance. In his role as the CEO of PGIM Private Capital, Matt Douglass will continue to oversee PGIM's private credit businesses as it continues to grow its global lending platform.
Adler is currently president and CEO of PGIM Real Estate and chair of private equity. His appointment is effective 1 October 2023, at which time Cathy Marcus and Raimondo Amabile will jointly assume leadership of PGIM Real Estate as co-CEOs.
---
Amundi – Pierre Jond has been appointed CEO of Amundi Luxembourg and chair of Fund Channel, the B2B fund distribution platform jointly owned by Amundi and Caceis, replacing Jeanne Duvoux on both roles. Duvoux has moved on to the role of head of business support and operations for Amundi Group.
Before joining Amundi, Jond was head of France and Belgium at BNP Paribas Securities Services. He spent 29 years with BNP Paribas in different roles ranging from chief of staff to the CEO, head of strategic development and regional manager.
Duvoux joined Amundi in 2019 as CEO of Amundi Luxembourg and chair of Fund Channel. Before that, she was head of the private banking business in SG Luxembourg after having been CEO of Societe Generale Securities Services in Italy.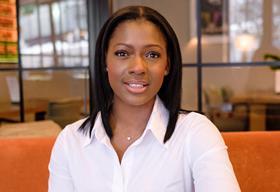 Knight Frank – The gobal property adviser has appointed Hannah Awonuga as group head of diversity, equity and inclusion (DE&I), a new role, to ensure that there is a strategic roadmap in place to implement DE&I initiatives and strengthen its commitment to making Knight Frank a diverse and inclusive organisation.
Awonuga has over 17 years of experience in the banking industry, joining Knight Frank from Barclays Bank Plc where she was global director and head of DE&I colleague engagement. This follows the appointment of Karen Bowes as Knight Frank's group chief people officer earlier this year, demonstrating the crucial importance of group and workplace culture to Knight Frank.
---
South Yorkshire Pensions Authority (SYPA) – Debbie Sharp has been appointed as the authority's new assistant director – pensions and she will be taking up her role from November 2023.
Sharp is currently pensions administration manager for the Shropshire County Pension Fund and has spent all her career in the local government pension scheme (LGPS) in Shropshire working her way up from entry level roles in the county council's finance department.
She also chair's the Regional Pensions Officers Group and set up a regional McCloud working group where pension funds could share best practice and their concerns.
---
Northern Trust Asset Management – Marc Siebel has left MN for a relationship manager role at Northern Trust Asset Management in Amsterdam. At MN, Siebel had been responsible for the selection, monitoring and management of several equity and listed real estate mandates.
"After 18 wonderful years, I have decided to leave Mn and embark on a new adventure," Siebel said on LinkedIn.
---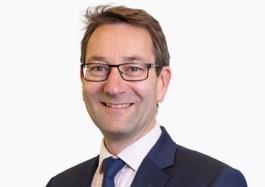 Standard Life – Andrew Davies has been appointed to the firm's Independent Governance Committee (IGC) which oversees the interests of close to 2.8 million workplace and Investment Pathways personal pension scheme members.
Davies will assume responsibility for the committee's communications and engagement Value for Money (VfM) workstream, taking over this lead role from Jo Hill who is stepping down to take up a role at the Bank of England. Davies will also retain his position as trustee on the Standard Life Master Trust Company board.
Davies has more than 35 years of experience in financial services covering pensions, wealth management, life, healthcare and general insurance, holding a wide range of senior management positions. He currently runs his own management consultancy business specialising in strategic change as well as being a non-executive director on the Standard Life Master Trust board, chairing a South West business mastermind group and training/coaching senior leaders.
---
Sienna Investment Managers – Two new members of the firm's top management team have been appointed as the company strengthens its resources to support its strong development dynamic
Géraud Dambrine was appointed to the newly-created position of chief client officer. With his wealth of experience at converting institutional relationships into strategic partnerships, Dambrine has an extensive international network of leading investors, built over his 25-year career in capital raising across all asset classes, most recently at Lombard Odier Investment Managers. He will develop Sienna IM's relationship with key institutional clients and will lead the firm's sales team. He is a member of the management committee and reports to Paul de Leusse, CEO.
Amaury Eloy was appointed human resources director, succeeding Laurent Gnassia who has decided to retire. Eloy brings to Sienna IM more than 30 years of experience, combining HR roles within the asset management industry, most recently at Sycomore Asset Management, and an entrepreneurial track record in France and abroad. He is under the responsibility of Philippe Renauld, chief operating officer and chief financial officer.
Sienna IM will also strengthen its international sales team with the arrival on 1 October of Markus Schuwerack as country head of sales for Germany and Austria, based in Frankfurt. He has 24 years of experience, including 18 years in the asset management industry and most recently within Edmond de Rothschild. Schuwerack will lead Sienna IM's sales coverage for the German and Austrian markets. He will report to Dambrine.
---
Gatemore Capital Management – Lawrence Small has been appointed as the firm's new partner and general counsel. This addition bolsters the firm's legal, technical and transactional capabilities and reflects Gatemore's focus on delivering outsized returns through a hands-on approach to investing.
Small joins from Valence8, a boutique investment office, where he was a partner and general counsel and a member of the management committee, with responsibility for overseeing all legal aspects of the firm's managed investment funds and advisory businesses.