BNP Paribas AM, Jupiter, Janus Henderson, AllianzGI, PGB, RMC, Kempen, Mercer, MN, LifeSight, NN Investment Partners, ING, Transparency Task Force, Kames Capital, BNY Mellon, Amundi, Haven Green, State Street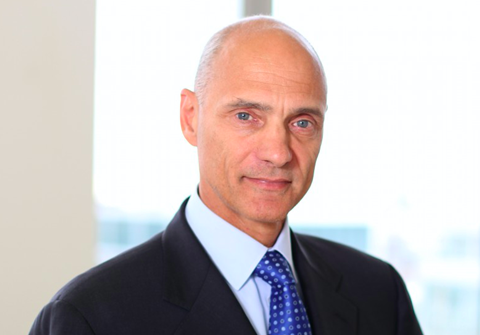 BNP Paribas Asset Management – The French investment house has hired Rob Gambi (pictured) as global head of investments. He joins the group's London office and is responsible for management and performance of the €421bn group's entire investment operation.
Gambi previously worked at Henderson Global Investors – now Janus Henderson Investors – as chief investment officer. Prior to this he was global head of fixed income at UBS Global Asset Management.
Frédéric Janbon, CEO of BNP Paribas Asset Management, said Gambi would be "instrumental in enhancing our investment platform, including overseeing the integration of our global sustainability strategy".
---
Jupiter – The UK listed fund manager has appointed Phil Wagstaff as global head of distribution, replacing Nick Ring. Wagstaff joins from Janus Henderson where he was also global head of distribution and worked with Jupiter's new CEO, Andrew Formica.
Prior to joining Janus Henderson, Wagstaff held senior distribution roles at Gartmore, New Star and M&G. He will join Jupiter on 5 June.
Ring has left the company to "pursue other executive opportunities", Jupiter said in a statement.
Separately, Jupiter has also appointed Wayne Mepham as chief financial officer. Subject to regulatory approval, he will join the £44.1bn (€50.5bn) asset manager on 2 September from Schroders, where he is global head of finance.
Mepham has worked at Schroders for nine years, and previously held a number of senior positions at PwC. He replaces Charlotte Jones, who resigned from Jupiter earlier this year to take up the CFO role at RSA Insurance Group – although she will stay in her current role until the end of July.
---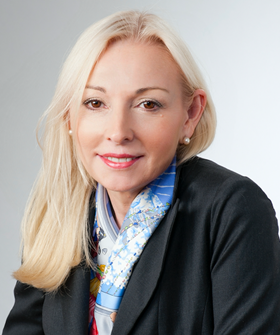 Allianz Global Investors – The €535bn investment house has named Beatrix Anton-Groenemeyer (left) as its first chief sustainability officer. She is currently global head of product specialists for the company's fixed income teams.
In a statement announcing Anton-Groenemeyer's new position, the company said it was in the process of embedding environmental, social and corporate governance (ESG) factors across all its strategies "with integrated ESG already applicable to €118bn" of its assets under management. It also runs €22bn in socially responsible investment strategies and €6bn in impact investing strategies.
CEO Andreas Utermann said: "Our ability to improve investment outcomes for our clients by taking a holistic approach to sustainability is a core tenet of our value proposition."
---
PGB – Nico Meeuwisse, chairman of Dutch multi-sector pension scheme PGB's supervisory board, resigned at the start of this year, according to the scheme's annual report. His departure followed a dispute with the pension fund's board about a reassessment of strategy and governance.
A spokesperson for PGB attributed the issue to a lack of clarity about the demarcation of responsibilities between the scheme's board and its governing bodies, adding that new arrangements had been made since. Currently, PGB's supervisory board comprises Alfred Slager and Orpa Bisschop.
---
RMC – Former Mercer CIO Herwig Kinzler has resurfaced at German consultancy RMC. He has been in charge of the Cologne office since 1 May, having left Mercer in January. RMC Risk-Management-Consulting has been advising institutional investors for almost 25 years. Its board consists of Patrik Bremerich, Hans-Jürgen Reinhart and Bernd Rose.
---
Kempen – The €59bn Dutch asset manager has hired Eszter Vitorino Fuleky as senior responsible investment manager, specifically tasked with corporate governance.
Since 2010, she worked at the Global Reporting Initiative, which develops guidelines for ESG reporting. She leaves as head of capital markets engagement.
Fuleky was also a member of the expert group advising the European Commission on developing a European definition of sustainable investment.
---
MN – MN, the €130bn asset manager and pensions provider for the Dutch metal and engineering sector schemes PMT and PME, has named Hanny Kemna as the new chair of its supervisory board. She succeeds Ella Vogelaar – a former minister for housing and planning – who stepped down recently after four years at the helm.
Kemna, whose responsibilities include ICT, has been on the board since 2016. She has also been tasked with remuneration and appointments. Until 2014, Kemna was an IT auditor and partner at Ernst & Young.
Separately, Fleur Rieter has been appointed chief financial, risk and compliance officer at MN as of 1 July. She joins from insurer ASR, where she was director of pensions since 2013. Prior to this, she held senior positions at insurers De Amerfoortse and Legal & General Netherlands.
At MN, Rieter succeeds Liesbeth Sinke, who left on 1 February. ASR said that Pauline Derkman, its director of individual life insurance, would take over Rieter's position and combine this with her current job.
---
LifeSight – Willis Towers Watson's defined contribution master trust has appointed Richard Everitt as head of implementations, responsible for overseeing the processes for bringing in new clients.
Everitt was previously a vice president at Goldman Sachs, including 11 years as EMEA pensions manager. He has also held administration and consultancy rolls for Spicer & Oppenheimer, Headington, Aon and Gissings.
LifeSight managing director Fiona Matthews said: "We're expecting several large schemes with assets in excess of £1bn to come to market over the next 12 months, as more organisations review their pension provision. Richard's extensive experience in the master trust industry will be invaluable as we continue to offer members the highest quality outcomes and communication."
---
NN/ING – The two Dutch collective defined contribution (CDC) pension funds of NN Investment Partners and ING Group have appointed Ingmar Minderhoud on their respective boards, tasked with overseeing finance and risk matters.
Until the end of last year, he was a member of the accountability body of the NN CDC Pensioenfonds. Since 2005, Minderhoud held a position at Integrated Client Solutions – which offers fiduciary services for pension funds and insurers – at NN IP. Prior to this, he worked as a scenario specialist at Ortec for four years.
---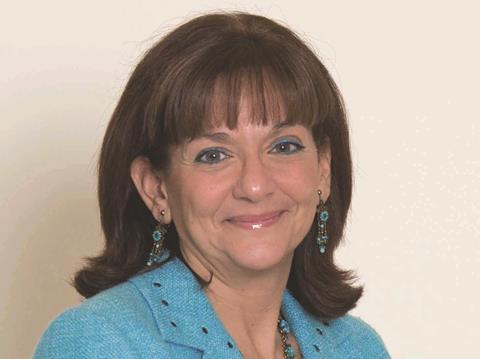 Transparency Task Force (TTF) – The UK financial services lobby group has appointed former pensions minister Baroness Ros Altmann (right) as its 100th ambassador as it seeks to expand its work on improving cost disclosure and other industry practices. Baroness Altmann – now a member of the House of Lords, the UK's upper chamber of parliament – is one of the country's leading commentators on pension issues.
She said: "I have spent many years trying to improve the way the pension system works and to make pensions work better for people. There have been significant steps forward over the years such as the creation of the Pension Protection Fund and, of course, pensions auto-enrolment, which has been a major success so far.
"It's now mission-critical that the pensions industry works harder to improve engagement and contributions, while building trust and confidence with products and services that offer good value for customers."
---
Kames Capital – The Edinburgh-headquartered investment management group has appointed Thomas Hanson as head of the high yield fixed income team. He joins from Janus Henderson where he was a high yield credit portfolio manager, and has also worked for Aerion Fund Management and Lazard Asset Management.
In addition, Kames has also recruited Eleanor Price as high yield analyst. She was previously a high yield fund manager at Baillie Gifford, and has also worked at Insight and Barings.
The appointments follow the departure of high yield manager Jack Holmes from Kames, who has left to "pursue other opportunities", the company said.
---
BNY Mellon – The $1.8trn (€1.6trn) asset manager BNY Mellon Investment Management has named Koen Hoogenhout as senior business development manager for the Netherlands.
Hoogenhout joins from Vanguard Asset Management where he worked for eight years in a similar position, focusing on the Dutch, Belgian, Luxembourg, Swedish and UK markets. He has also worked at PwC, ABN Amro and AXA IM.
---
Aon – Alison Cosadinos has joined the consultancy giant's international retirement team as an associate partner. She joins after a short career break, having previously worked for the Royal Bank of Canada for 11 years, latterly as director of international pensions and benefits.
At Aon, Cosadinos will advise multi-national companies on "a range of international retirement and benefit matters", the company said, including issues around Brexit and financial wellbeing.
---
Amundi – Richard Deutsch has joined Amundi's London office as head of credit research. He was previously global head of credit research at HSBC Global Asset Management, and has ran the credit research and trading desk analytical units at BNP Paribas CIB, and fixed income research for Merrill Lynch.
---
Haven Green – Wendy Mayall, former CIO at Unilever and Liverpool Victoria (now LV=), has been appointed chair of the board of Haven Green, a specialist alternatives asset management adviser and placement agent.
Mayall, a co-founder of investment consultancy Stamford Associates, also holds non-executive positions at insurance groups Fidelity Life and Phoenix, as well as pension provider TPT Retirement Solutions.
Haven Green was set up last year by David Hunter, an actuary and former consultant at First Avenue Partners, a UK-based placement agent. It aims to help institutional investors source infrastructure, real estate, private equity and private credit investments.
---
State Street Corporation – Mark Westwell has been appointed to lead State Street's UK trustee and depositary business, which looks after more than £254bn of pooled fund assets. He has worked for State Street since 2007 in a number of leadership roles and relationship management positions. He also chairs the group's Brexit client communications group for Europe.