Aon, TPT, Newton, People's Partnership, Just Group, Riksbanken, Triple Point, Amundi, ATP, PFA, VGV
People's Partnership – The pensions provider of the multi-employer defined contribution scheme People's Pension has appointed Laura Chappell, the chief executive officer of Brunel Pension Partnership, as a non-executive director.
Chappell is a prominent pensions industry figure, with 30 years of experience in asset management and her appointment is the latest move to further enhance the board's expertise, reflecting People's Partnership's position as one of the UK's largest workplace pension providers, it announced.
"The fact that more than six million people look to us to help them build financial foundations for life shows we have a significant role to play in improving the wealth of the nation," Chappell said.
Jim Islam, chair of the People's Partnership board, added: "Laura's appointment is fantastic news for the millions of members of The People's Pension due to her rich and varied experience. She shares our view that the savers' best interests must be at the heart of every decision we take and is equally passionate about strengthening financial resilience across the UK."
---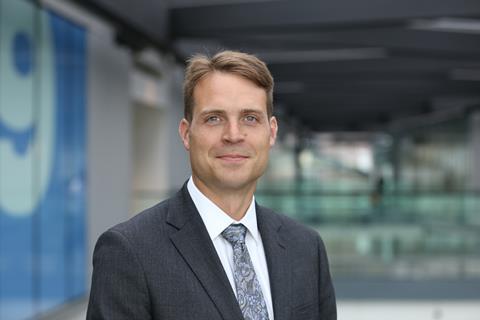 Just Group – Mark Godson has joined the group as chief financial officer and the board as an executive director, effective from 1 January 2024, subject to regulatory approval. He will replace Andy Parsons who will retire from the board on 31 December 2023.
Godson is currently a partner at EY, and leader of its UK actuarial practice. He is a life actuary with experience in the insurance industry in several international markets. Prior to his current role, he was at Swiss Re, based in London.
During his career, Godson has taken charge of various assignments that have concentrated on crucial areas such as implementing growth strategies, driving business transformations, optimising commercial aspects, and managing mergers and acquisitions.
---
Riksbanken – Susanna Grufman is leaving Finansinspektionen, the Swedish Financial Supervisory Authority (FSA) – where she is deputy director general and executive director of markets – at the end of October.
Grufman has been appointed by the Swedish Central Bank, Riksbanken, as its new chief of staff – a role she will take up on 6 November.
The FSA said that after Grumman leaves, Marie Jesperson, the deputy director of markets, will step in as acting director of markets and that it would soon start the process of recruiting a permanent head of markets.
---
Triple Point – Neil Ebden has been appointed as the investment manager's chief risk officer. Previously, he served as a senior risk specialist for the Prudential Regulatory Authority at the Bank of England.
Ebden brings extensive experience from his 14 years at Handelsbanken, where he held several senior positions. This included serving as the head of operational risk. In his new role as chief risk officer at Triple Point, he will assume responsibility for overseeing the firm's overall risk management practices.
---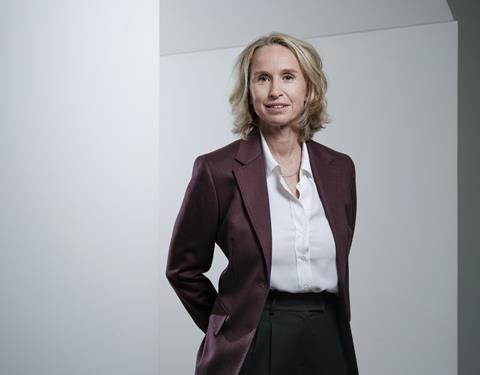 Amundi – Céline Boyer-Chammard has been appointed as head of sustainable transformation and organisation at Amundi. She is a member of the general management committee at the firm.
Prior to joining the company in June 2022, Boyer-Chammard held the position as managing director and partner at the Boston Consulting Group (BCG). As a member of BCG's financial institutions, responsible finance and technology advantage practices, she supported numerous large international clients (banks, asset managers, insurance companies) in major business transformations. She acted as European co-leader for sustainable finance and investment.
Additionally, Olivier Mariée, CEO of CPR Asset Management, has been named Amundi's head of joint ventures. He is also a member of the general management committee of Amundi.
Mariée spent his career within the AXA Group and has in-depth knowledge of the wealth management industry and its clients. Before joining Amundi in September 2021, he was the CEO at Direct Assurance (AXA Group) since 2020. Prior to that, he was a sales director of AXA France from 2017 and was responsible for defining and implementing the distribution strategy, marketing strategy and sales promotion.
---
ATP – Louise Ingelmann, currently head of operations and valuation at Danish pension fund Sampension, has been hired by the statutory pension fund ATP as its new chief operating officer for business support, within the pensions and investments business.
Before she joined Sampension, Ingelmann worked at Danske Bank and Nordea.
---
Newton Investment Management – The subsidiary of BNY Mellon Investment Management has strengthened its multi-asset investment team with the appointment of Paul Brain as deputy chief investment officer.
Brain's existing role at Newton as head of fixed income will be assumed by Ella Hoxha, who joins from Pictet Asset Management on 31 July. Brain will retain his current portfolio management responsibilities through a transition period, after which they will be taken over by Hoxha.
In the newly-created role, Brain will focus on developing Newton's multi-asset capabilities, drawing on his near 40 years of investment experience, and 20 years leading Newton's fixed income team. Reporting to Mitesh Sheth, multi-asset CIO at Newton, Brain will contribute to macro investment idea generation across the franchise, working on the expansion of Newton's research themes, and on product innovation, to ensure clients have access to solutions fit for the changing economic environment.
Brain's deep expertise in macro-analysis will be utilised across the full breadth of Newton's multi-asset capabilities, with additional oversight of multi-asset portfolios. He will remain a key resource for Newton's fixed income franchise, providing macro ideas, a sounding board and wider support.
Hoxha will take charge of further developing Newton's fixed income product offering, working closely with the existing team. She brings over two decades of fixed income expertise, having most recently held the role of senior portfolio manager at Pictet, focusing on global fixed income strategies.
---
VGV – Verwaltungsgesellschaft für Versorgungswerke, the Berlin-based organisation managing eight pension funds for professionals, is reshuffling its managent board, effective 1 July.
Martina Nitschke has joined the management board as managing director for asset management. She was previously head of the capital investment department. Stefan Thiele has been appointed as the new director of legal affairs.
VGV has decided to reorganise its management board following the announcement that Martin Reiss, director of legal affairs, was retiring.
---
TPT Retirement Solutions – The workplace pension scheme with more than 425,000 members has appointed Nicholas Clapp as its new business development director.
In his new role, Clapp will focus on new business growth through the development and implementation of its upcoming defined benefit (DB) proposition, designed to offer an exceptional solution for schemes and members.
TPT's new DB proposition, set to launch in Q4 2023, will provide schemes with the full suite of services enjoyed by those in a master trust – including trustee support, administration, actuarial, investment management, and covenant – while enabling schemes to retain their existing trustees.
Clapp joins TPT with extensive experience in leading sales teams and has most recently focused on fiduciary management while at Kempen Capital Management. He has also held senior business development and consultancy roles working with corporates across both DB and defined contribution (DC) at Hymans Robertson and what is now XPS.
---
PFA – Michael Bruhn, head of real estate at Denmark's PFA, and director of its property subsidiary PFA Ejendomme, is leaving after more than 10 years at the pension provider. In a post on LinkedIn, Bruhn said: "I have been professionally active for more than 45 years and think the time is right to retire a little and see what else life has to offer."
He said he was not leaving PFA completely, as he would continue in the role of senior adviser to PFA's group management.
PFA said it had now started a process "in relation to the future organisation of the real estate area".
---
Aon – Lara Badgery has joined Aon's UK DC team as a client manager, focusing on The Aon MasterTrust. Badgery returns to Aon after originally joining the company in 2017 as a graduate within the wealth business, working with both large DB and large DC clients.
In between her stints at Aon, she managed relationships at Federated Hermes, most recently within the consultant relations team and the wider institutional business.
Badgery joins Aon's DC solutions team in London and will be responsible for ensuring that Aon MasterTrust clients receive outstanding care and support.