AXA IM, Pacific Life Re, Apex Group, Mercer, 65 Equity Partners, Canbury, Robeco, Aon, M&G, Fidelity International, IGG, Investment Association, EIOPA, OAK BV, Bosch, LifeSight
Canbury – Ben Wilmot and Will Martindale, directors at Cardano, have quit to start Canbury, a sustainability research, data, analytics, and consulting firm. Canbury works with investors, companies and NGOs to provide end-to-end sustainability services.
Martindale, co-founder and managing director, said the new firm combines data, research and advice to "help investors meet their sustainability objectives".
He added: "Sustainability teams are being asked to do more with less, with growing regulatory and voluntary disclosures, increased client expectations and new sustainability themes."
Wilmot, co-founder and managing director, said: "Our technology expertise allows us to source public data sets and provide a comprehensive assessment of a company's sustainability risks. We also bring together sustainability data with financial data."
He also noted: "Rather than scores that can be challenging to interpret, our data together with our advice provides clients with clarity and understanding to facilitate implementation."
At Cardano, Wilmot was a director between January 2020 and September 2023, and was a founding partner for Garrick Capital between December 2017 and December 2019, after having a initial director sting at Cardano between January 2013 and August 2017, according to his LinkedIn profile.
As for Martindale, he was the co-head of sustainability at Cardano, having joined the firm in December 2020. Before that he held a similar role at NOW: Pensions and was a director of policy and research at Principles for Responsible Investment (PRI).
---
Apex Group – Nigel Modlinsky and Anna Smithson have been named as professional trustees to the firm's growing trustee team.
Modlinsky, who has more than 20 years of experience in pensions and employee benefits, is a qualified actuary and joins Apex Group from Law Debenture where he was the head of professional corporate sole trustee. Prior to Law Debenture, he spent eight years working in house for Manchester Airport Group and has also held roles at XPS and PwC.
Smithson has more than 30 years of pensions experience in a wide range of roles, from in-house pensions manager to senior consultant and most recently as project manager with Buck working on its GMP Equalisation project. In an extensive career she has worked on mergers and acquisitions, buy-outs, wind-ups and scheme governance (as scheme secretary), as well as managing schemes through the Pension Protection Fund (PPF) assessment period.
---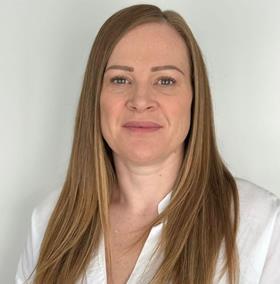 Mercer – The consultancy has confirmed the appointment of Suzanne Rose as its new UK defined contribution (DC) leader. She will report to Philip Parkinson, Mercer's UK head of wealth, and will join Mercer's UK wealth leadership team.
Rose is joining Mercer from Aviva where she held a number of roles both in the UK and overseas since 2002 and most recently, as head of Aviva's master trust and workplace proposition. In her new role, Rose will work closely with counterparts internationally as part of Mercer's global commitment to growth in DC.
---
AXA Investment Managers (AXA IM) – Anna Väänänen has been appointed as head of AXA IM listed impact equity. Based in London, in a newly-created role, she will play an integral role in leading the listed impact equity range which comprises the biodiversity, clean economy, social progress, people and planet, and human capital strategies.
Väänänen will be responsible for the management of the range of sustainable impact thematic funds and continued developments, covering climate, nature, and social themes, allowing investors to participate in the enablement of a faster transition. She will report to Tom Riley, head of global thematic strategies.
Väänänen joins from Mirova, where she was a senior portfolio manager, leading the company's global environmental equity fund. Prior to this, she worked for nine years at Credit Suisse thematic equity team in Zurich.
---
M&G Investments – The asset manager is expanding its institutional distribution teams in Europe with a trio of hires as part of its strategy to provide investors on the continent with greater access to the firm's broad range of investment capabilities across public and private markets.
The three new joiners are responsible for developing client relationships with insurance companies, pension funds and other institutional clients in Switzerland, France and the Netherlands, providing access to M&G's full range of investment capabilities and solutions.
Michael Labhart, head of institutional business development, Switzerland, joined the firm in July, while Adrien Negreanu, sales director for institutional and private assets, France, joined in September, as well as Remich Hendriks, associate director for institutional business development, for the Netherlands.
Labhart and Negreanu report to Robert Heaney, head of institutional distribution, EMEA, while Hendriks reports to Stefan Cornelissen, country head, the Netherlands.
Additionally, in Italy, the local market regulator Consob has licensed M&G as an authorised investment manager for Italian occupational pension funds – a milestone for the firm's business as it opens up opportunities to put its long-track record and investment capabilities to invest on behalf of approximately 4 million workers enrolled in occupational pension funds.
The licence makes the firm's investment solutions available to institutions at a local level with pre-existing (before 1992) and contractual pension funds overseen by COVIP, the supervisor of Italian pension schemes.
---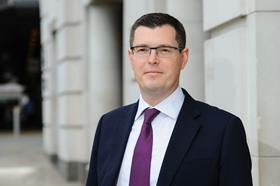 Robeco – Nick King has been hired as head of exchange traded funds (ETFs) at Robeco. As part of its 2021-2025 strategy, the firm is planning to expand its current investment capabilities with an ETF platform.
King brings valuable experience to Robeco, having previously served in senior roles at Fidelity International and BlackRock, where he specialised in ETF product development, portfolio management, and distribution across various asset classes.
King's expertise will be key in steering Robeco's development into the ETF market.
---
Pacific Life Re – The life and health reinsurance company ha sppointed Ranbir Dehal as its new vice president corporate actuarial in its Europe business unit.
Dehal joins Pacific Life Re Europe's corporate actuarial team to support in delivering core reporting as well as significant change across US GAAP regulations and continental Europe expansion. He joins from Wesleyan Assurance Society, where he served as head of actuarial covering SII reporting, data and analytics, economic capital modelling and capital management.
---
LifeSight – Monica Kalia has been appointed to the LifeSight UK trustee board. Her appointment will commence on 1 October 2023 and will replace Mervyn Walker who is stepping down on 31 December 2023 after eight years as a LifeSight trustee director.
Kalia is a financial services executive with more than 30 years of experience in the finance and fintech industries. She was the founder and managing director of Neyber, a fintech firm focused on financial wellbeing and now serves as a non-executive director on the board of the Money and Pensions Service.
Kalia has served as a trustee for the debt charity StepChange and as a panel member for the government's independent review into Access to Cash.
---
OAK BV – The Swiss occupational pension supervisory commission has appointed Laetitia Raboud as its new director. In her new role, Raboud will lead the secretariat of the commission, being responsible for supervision of the second pillar pension system, as of 1 February 2024.
Raboud succeeds Manfred Hüsler, who is retiring. Hüsler was the first director of OAK BV, which began operating on 1 January 2012. Raboud worked until 2016 in the legal department of Baloise Leben, before being appointed deputy managing director of the Baloise Perspectiva Collective Foundation.
---
Fidelity International – The asset manager has added two new hires to its solutions and multi-asset team, further strengthening the investment capability as part of a broader evolution of the business.
The new appointments come as Eugene Philalithis, portfolio manager and head of multi-asset investment management, announces his retirement in 2024. He will step down as a named portfolio manager on 1 January 2024, and will remain at Fidelity until 31 March 2024, allowing significant time to ensure a smooth transition for clients. He will return to Fidelity later in 2024 in a role as senior advisor, mentoring team members and providing insight on markets.
Talib Sheikh will join Fidelity later this year, replacing Philalithis as lead portfolio manager across multi-asset income strategies. Sheikh brings more than 25 years of experience in the investment industry, most recently as head of multi-asset strategies at Jupiter Asset Management. Prior to that, he was managing director and portfolio manager at JPMorgan Asset Management where he worked for nearly 20 years, contributing to the development of the global multi-asset business and income capabilities.
As part of the broader evolution, a key focus for Fidelity's solutions and multi-asset team will be developing a capital preservation capability, drawing on the team's existing skillset and enhancing tools for downside protection. To support these plans, Fidelity has appointed Mario Baronci as portfolio manager, joining in the autumn and based in Italy.
---
Independent Governance Group (IGG) – The UK's provider of professional pensions trusteeship and governance services has appointed David Farmer and Priti Ruparelia to its fast-growing team of trustee directors.
Ruparelia brings with her 25 years of pensions experience, most recently as head of DC bundled relations at Legal & General where she held overall responsibility for almost 1,000 client relationships. In this role, she spent several years managing the L&G Master Trust trustee business relationships as well as overseeing the implementation of a number of occupational DC schemes, guiding them through their set up to ultimately create master trust schemes.
With 25 years of experience in pensions law, Farmer joins IGG's team from PWC Legal to become a professional trustee. He has significant experience in working with pension sponsors and trustees on all aspects of pensions law, including liability management, benefit redesign projects and contingent funding arrangements. Alongside PWC Legal, he has also held partnership roles at DLA Piper and Olswang and is qualified as both a barrister and a solicitor.
---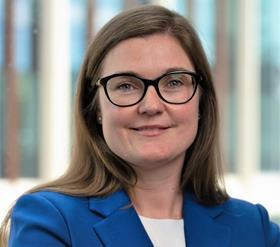 Aon – Leah Evans has joined the firm as a partner in its UK risk settlement team.
She started her career at Aon and has advised trustees and corporates on risk management issues for over 15 years, including at Mercer in both New York and London and most recently at EY where she led the pensions risk transfer team. She brings a wealth of experience in risk transfer projects, as well as in advising on bulk annuity insurers and reinsurers.
"The risk transfer market has grown hugely over the past few years and continues to present significant opportunities for trustees and sponsors," she said.
She added: "In such a busy market, now more than ever, it is critical that clients think carefully about planning their end-game strategy and how to design and implement insurance solutions in the most effective way."
---
European Insurance and Occupational Pensions Authority (EIOPA) – The board of supervisors of EIOPA has elected Margarida Corrêa de Aguiar, president of the Portuguese Insurance and Pension Funds Supervisory Authority (Autoridade de Supervisão de Seguros e Fundos de Pensões, AFS) and Domhnall Cullinan, director of insurance supervision at the Central Bank of Ireland (CBI) as members of EIOPA's management board.
Corrêa de Aguiar replaces Frank Grund, CEO of insurance and pension funds supervision at the German Federal Financial Supervisory Authority (BaFin), who is retiring at the end of the year.
Cullinan takes up the position on 15 November, replacing Patrick Montagner, first deputy secretary general at French Prudential and Resolution authority (Autorité de Contrôle Prudentiel et de Résolution, ACPR), who has concluded his second and final term.
Both appointments are for a period of two and a half years with the option to extend for an additional term.
Bosch Pensionsfonds – The pension scheme for the German corporate group is looking to hire an asset manager and alternative investments expert.
The new hire will be responsible for capital investments, especially for alternative equity investments, further developing and implementing an investment strategy for equity investments. The new recruit will also be responsible for managing equity investments, including monitoring, negotiations, and adjustments based on economic factors, and regulations.
The role will report on and control cash inflows of Bosch's pension plan, and liquidity/investment planning for the equity investments, taking an active role to prepare annual financial statements. Bosch is looking for a person with several years of professional experience in the field of investments, or finance, and equity, pensions, real estate, private equity asset management know-how.
---
Investment Association (IA) – Four new directors have been selected to join the Investment Association board of directors, which oversees the IA's activity and is made up of senior leaders from across the IA's membership. The appointments were confirmed at the IA's annual general meeting, which took place thsi week.
Joining the board are:Marcello Arona, CEO of AXA Investment Managers UK,Nasreen Kasenally, global chief operating officer and UK country head of UBS Asset Management,Euan Munro, CEO of Newton Investment Management, andJoseph Pinto, CEO of M&G Investments.
The new appointees are replacing Marie Dzanis, Hassan Elmasry, Chris Hill and Nick Ring.
---
65 Equity Partners – The independent global investment firm backed by Temasek has appointed Pascal Heberling and Leon Brujis as partners.
Heberling has joined as co-head of Europe and will be working closely alongside fellow co-head Alex Stirling, to jointly manage the European activities of 65 Equity Partners. Heberling, who is based in London, joins following a career spanning over two decades of investing in private equity, most recently as a partner with BC Partners. Prior to that, he was the private equity head of healthcare and a member of its executive committee at Abu Dhabi Investment Authority (ADIA), and was previously a partner at Cinven.
Brujis has joined as head of East Coast and is based in New York. He will work alongside Alexander Fraser, head of US based in San Francisco, to further extend the firm's presence and activities in the US. Brujis will also participate in the overall management of the US activities of 65 Equity Partners. He brings nearly two decades of investing experience, partnering with and supporting the growth of family and founder-owned businesses. Most recently, he served as a partner and a member of the management committee at Palladium Equity Partners, where he led investments in the services and consumer sectors.