APG, AP1, Janus Henderson Investors, Aon, Cardano Group, RWC Partners, Nuveen
APG – Sarah Russell will join the supervisory boards of APG Groep and APG AM, the largest pension provider in the Netherlands, on 15 May. She will succeed Maes van Lanschot, who will be stepping down after two terms of four years.
Russell was CEO of Aegon Asset Management from 2010 until 2019, and has been a non-executive member of the board of directors of Nordea Bank since 2010.
With Russell's appointment, the supervisory board of APG AM will consist of one woman and two men, helping APG to meet its 30% target for female representation. The gender balance in the supervisory board of APG Groep will be equally split (three men and three women) after Russell's appointment.
---
AP1 – Henrik Dubois, currently the CFA/COO of Storebrand's Swedish funds arm SPP Fonder, has been appointed as the new CFO and head of business support and development at AP1. The Swedish state pension buffer fund said in a post on LinkedIn that Dubois' "broad experience with a clear focus on business and business development combined with many years of leadership experience" would be an asset to the fund's future work.
Dubois has worked at SPP Fonder since December 2017, and before that was senior business controller at Systembolaget - the Swedish government-owned chain of alcoholic drink shops.
---
Janus Henderson Investors – Richard Graham has joined as global head of consultant relations. He will be based in London and report to Nick Adams, global head of institutional. In this newly-created role, Graham will lead and drive Janus Henderson's engagement with investment consultants on a global basis, developing and executing a coordinated coverage model. Additionally, Graham will have direct managerial responsibility for the UK-based consultant relations team.
Graham brings more than 20 years of investment management experience, most recently at Schroders where he held various senior roles including hHead of US consultant relations, head of UK & Ireland consultant relations and global head of consultant relationships where he had overall responsibility for the consultant intermediated business across North America, Europe, and Asia Pacific. Prior to this he held positions at HSBC Asset Management and Deutsche Asset Management.
This appointment builds on the strength of Janus Henderson's institutional team and reinforces the firm's commitment to growing its institutional business on a global basis.
---
Aon – Calum Mackenzie has returned to Aon's investment team in the UK after four and a half years as partner and head of investment for Aon in Canada. He returns to a role in the UK investment leadership team where he will advise complex clients and be responsible for growth of Aon's investment solutions.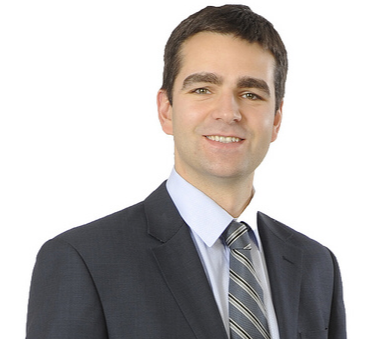 While in Canada, Mackenzie was part of Aon's North America and global investment leadership team and led a variety of defined benefit and defined contribution client relationships with assets under management ranging from $150m (€122.4m) to over $10bn.
Mackenzie joined Aon in 2007 and held a variety of roles, including being head of the Scottish investment consulting practice and a member of the UK investment leadership group, before moving to Canada in 2016.
---
Cardano Group – The pensions risk and investment management specialist has appointed Will Martindale to the newly created role of group head of sustainability. He will be responsible for working across the business to accelerate the Cardano Group's sustainability objectives. These objectives include contributing to a sustainable economy, Cardano's pledge to reach net-zero investments by 2050, and commitments to respect human rights and diversity around the world.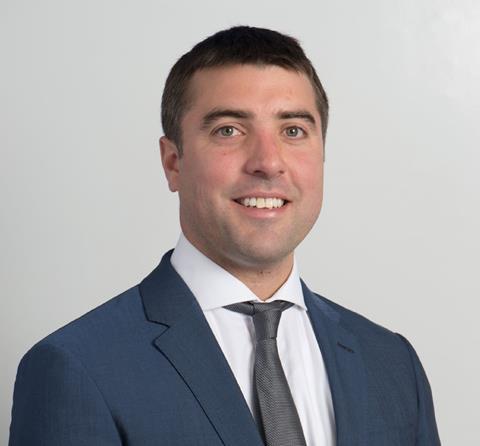 Martindale has more than eight years of experience in sustainable finance. Before joining Cardano, he was director of policy and research at the United Nations-supported Principles for Responsible Investment (PRI).
He led PRI's global regulatory affairs and public policy activities and the implementation of PRI's climate policy reform programme. Martindale has a background in banking, previously working for JPMorgan and BNP Paribas.
Cardano is a signatory to the UN Principles for Responsible Investment and incorporates environmental, social and governance factors into its investment decision making.
Kerrin Rosenberg, CEO for Cardano UK, said: "We're thrilled Will has chosen to join us. His expertise in sustainability and responsible investing will strengthen our ability to meet our ambitious environment and societal commitments. Will's experience will enable us to further contribute to a sustainable economy and ensure our clients and the beneficiaries we serve are well placed for the challenges of the future."
---
RWC Partners – Chris Anker has joined the firm to lead its environmental, social and governance (ESG) initiatives. Anker will be responsible for leading and coordinating RWC's activities related to ESG risks in its clients' portfolios. He will report into executive committee member Arthur Grigoryants, head of investment strategy and ESG.
Anker joins from Columbia Threadneedle Investments where he held the role of senior analyst, responsible investment policy. He brings more than a decade of experience in the fields of corporate governance, stewardship, ethical investments and sustainable ownership. He previously worked at RPMI Railpen, the Church of England and PIRC, having studied at Oxford University and Imperial College London.
Within his new role Anker will work closely with both RWC's investment and central teams, and lead on a range of ESG-related areas and projects.
Arthur Grigoryants, head of investment strategy and ESG, said: "The regulatory and client environment in relation to ESG is rapidly evolving and presents one of the key opportunities for investment organisations and asset owners in coming years. RWC manages portfolios for some of the most advanced institutional ESG thinkers in the world. We are taking the opportunity to increase our resources devoted to collaboration, implementation and reporting of our ESG activities across our client portfolios."
---
Nuveen – The $1trn global investment manager of TIAA has appointed Rachel Green as vice president, director of onstitutional sales, within the UK International Advisory Services (IAS) team.
Green will be responsible for developing relationships with UK institutional investors across pension funds, insurance firms and charities as well as investment consultants and other advisors. She will report into Chris Leak, head of UK International Advisory Services, bringing the IAS UK team to a total of six.
Green has more than a decade of experience within institutional sales, working with asset owners and stakeholders on both the liability and asset sides. In addition to her most recent role as associate director of institutional sales at Aviva Investors, Green has held positions at reinsurer Munich Re and Russell Investments.
Whilst at Aviva Investors, Green sat on the Aviva Group Board Evolution Council as one of 12 future leaders responsible for advising the Aviva Group board on strategic issues.
Looking for IPE's latest magazine? Read the digital edition here.