JPES Partners, USS; Nuveen, Detailhandel, Zoetwaren, Just Group, Ninety One, PGIM, EFRAG, ISSB, Robeco, AXA IM, Aeon Investments
JPES Partners – Debbie Clarke, former global head of investment research at Mercer, has joined the communications consultancy. One of the most prominent figures in the investment industry, she will be working with the JPES team to advise asset management clients on a range of key issues to support their long-term business development efforts.
Clarke left Mercer last year after more than 15 years as global head of investment research, having joined the firm in 2005 from then Watson Wyatt. She currently serves as a non-executive director of a number of BlackRock's legal entities in the UK, is a member of the CFA UK advisory council and was an independent trustee to one of the UK's most notable pension schemes until the end of 2020.
"I very much look forward to working with JPES Partners and its clients, helping asset managers articulate their investment proposition to the benefit of their underlying clients and overall business development activities," said Clarke.
"In addition, I also look forward to contributing to broader proprietary research initiatives which can bring greater understanding of the longer-term trends driving the asset management industry and consequently how individual firms can best meet the needs of investors."
---
Universities Superannuation Scheme – Alain Kerneis has become a new trustee board director at the UK's largest private pension scheme by way of assets. He replaces Ian Maybury, who left in December, and has also joined the USS investment management board and been appointed to USS's investment committee.
Kerneis is an investment and governance specialist with more than 20 years of experience in managing portfolios on behalf of pension schemes, and in mitigating market, operational and regulatory risks. He was formerly co-head of Investments for BlackRock's client portfolio solutions and before that spent 14 years at Goldman Sachs.
Since leaving BlackRock Kerneis has built a diverse portfolio of non-executive director and investment advisory roles in the pension, private wealth and retail markets. This includes having been an adviser to the in-house investment team of the National Grid UK Pension Schemes between 2019 and 2021.
---
Pensioenfonds Detailhandel – Selma Skalli has been named president of Pensioenfonds Detailhandel, the €31.4bn fund for the Dutch retail industry, on behalf of employees. She succeeds industry veteran Henk van der Kolk who will remain a member of the fund's board taking on the role of president of the fund's pension commission.
Skalli has been a member of Detailhandel's board on behalf of trade union FNV since 2019, and has been working for FNV since 2015. From 2009 to 2012, she ran a salsa dancing school.
---
Nuveen – The asset manager of TIAA has named Saira Malik as its new chief investment officer. She joined the firm in 2003 from JP Morgan Asset Management and has most recently been global equities CIO. Nuveen said she would retain her portfolio management and leadership responsibilities for its global equity business as well as lead portfolio manager for the CREF Stock strategy and a listed portfolio manager for the CREF Growth and CREF Global Equities strategies.
"Saira is dedicated to Nuveen's mission of delivering strong returns to help secure the financial futures of clients and has been an essential part of the firm's proud history and culture of deep investment expertise for nearly two decades," said William Huffman, head of the Nuveen's fixed income and equity platform. "We are excited for Saira to leverage her skills and insights as our investment teams source additional alpha strategies and think in holistic portfolio terms to serve our clients as true partners."
---
Zoetwaren – Steffi Troost is the new president representing employees at Zoetwaren, the sector fund for the Dutch sweets industry. Troost has been on the fund's board for two years already. Since July 2020 she's also on the board of Pensioenfonds Detailhandel.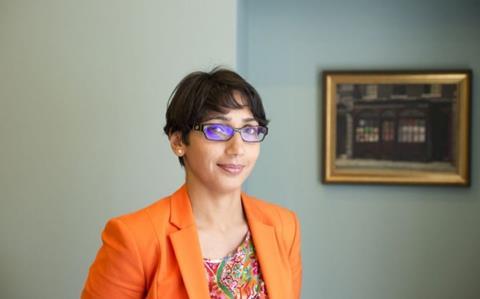 ---
Just Group – The FTSE250 retirement specialist has appointed Pretty Sagoo as managing director of its defined benefit de-risking business, effective 11 April 2022.
She joins from Athora, which she joined in December 2020 as head of new business and pensions after almost four years at Legal & General, most latterly as head of pricing and execution for the pension risk transfer team.
---
Ninety One – The asset manager has hired Ben Lambert as co-portfolio manager for its 4Factor European Equities strategy.
Lambert joins from Canada Pension Plan Investment Board (CPPIB), where he was a senior portfolio manager since 2014, responsible for developed market equity portfolios. He was also interim head of sustainable investing between 2018- 2019, overseeing and implementing transformative changes for the plan's approach. Before working at CPPIB he held portfolio management roles at Odey Asset Management and Och-Ziff Capital Management Europe, and investment banking roles with UBS and ABN AMRO, all with a European focus.
---
PGIM – The asset management firm has appointed Eugenia Unanyants-Jackson to the newly created role of global head of ESG, effective 1 February 2022.
Based in London and reporting to PGIM's chief operating officer, Taimur Hyat, Unanyants-Jackson will be responsible for shaping and coordinating ESG strategy and approach across PGIM, including chairing the PGIM ESG Council and engaging with clients, consultants, regulators, and industry associations. She joined PGIM Fixed Income in 2020 as the firm's inaugural head of ESG Research and during her time in that role she led the development of ESG Impact Ratings, a proprietary tool to help clients invest according to their ESG preferences.
---
EFRAG – The EU's financial reporting advisory body is looking for candidates for its sustainability reporting board, which will be responsible for technical advice to the European Commission on draft EU sustainability reporting standards. Only EFRAG Member Organisations that contribute to the funding of the EFRAG sustainability reporting pillar can nominate candidates for the board.
Appointments will commence on 1 March 2022 and will be for three years, renewable once. Only candidates with a European Economic Area (EEA) nationality can apply.
---
International Sustainability Standards Board (ISSB) – Sue Lloyd, a veteran of the IASB, has been appointed vice-chair of the ISSB. Janine Guillot, currently CEO of the Value Reporting Foundation (VRF), has been appointed special adviser to the ISSB chair Emmanuel Faber. The VRF is to be consolidated into the IFRS Foundation with the Climate Disclosure Standards Board.
Lloyd has served as a member of the IASB since 2014 and vice-chair since 2016. She has also served as chair of the IFRS Interpretations Committeee. The IFRS Foundation also said that since 2020 she had played a leading role in the establishment of the ISSB.
---
Robeco – Thu Ha Chow has been hired for the newly-created role of head of fixed income Asia at Robeco. Chow is based in the Singapore office, where additional new hires in the fixed income and sustainability domains will expand the local team to eight investment professionals, comprising a lead portfolio manager, two credit analysts, a sovereign analyst, three sustainable investing specialists and a client portfolio manager.
With this, Singapore is further established as the hub for Robeco's Asian fixed income investing with a strong focus on sustainability, the firm stated.
Prior to joining Robeco, Chow was portfolio manager and Asia strategist at Loomis Sayles & Co and head of Asian credit at Aberdeen Asset Management, both in Singapore. Previously, she worked for 15 years in London where she held senior fixed income positions at Deutsche Asset Management and Threadneedle Asset Management, in addition to three years in investment banking at Credit Suisse First Boston.
In addition to her role as head of fixed income Asia, Chow is also portfolio manager in the credit team with a focus on Asian credits. She will report to the credit team in Rotterdam.
Frank Reynaerts and Tiansi Wang, two senior investment professionals with longstanding careers at Robeco, will continue in their roles as senior credit analysts. Laura Bosch Ferreté will relocate to Singapore from Rotterdam to fill one of the sustainable investing specialist positions. David Hawa will also move from the Rotterdam office to join as fixed income client portfolio manager for Asia Pacific. The Singapore-based investment professionals will be functionally integrated in the Rotterdam-based teams and will work closely with the other specialists in Rotterdam.
---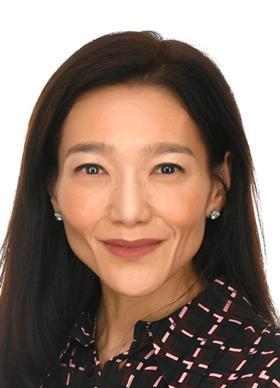 AXA IM Alts – The global alternative investments manager has hired Sandra Lee to the newly-created role of head of client group alts Asia, reflecting the business' growth ambitions in the region and highlighting its commitment to expanding and servicing its Asian client base.
Lee, who has more than two decades of experience in investor relations, business development and fundraising in Asian markets, will be based in Hong Kong and will be responsible for raising new capital in the region. She will report directly to Florence Dard, global head of client group alts, and will work closely with the rest of client group alts to build and maintain long-term client relationships across key global markets.
Lee has held a number of senior strategic roles including several years as head of Asia investment relations at alternative investment firm Angelo Gordon, as well as The Carlyle Group and Morgan Stanley, where she served as executive director of the firm's investment management division, founding and leading an alternative investment platform for its Asian private wealth management arm. Most recently she has run her own investment consultancy business where she advises global businesses on strategy, investment management and social impact.
---
Aeon Investments – Khalid Kahn has joined Aeon Investments, the London-based credit-focused investment company, as a managing director in the investment team.
With more than 20 years of experience, Khan joins from Federated Hermes International where he was senior credit structurer in the fixed income group responsible for managing structured credit portfolios comprising regulatory capital trades and CLOs.
As a senior member of the investment team, Khan is responsible for originating and structuring new investments, and managing existing credit portfolios in commercial real estate and SME lending.