Newton, Heimstaden, Janus Henderson, MetLife, Nikko AM, AustralianSuper, BaFin, ESMA, Natixis, AP3, LD Pensions
Newton Investment Management – Mitesh Sheth, the former chief executive officer of investment consultancy Redington, is joining the BNY Mellon Investment Management firm as chief investment officer of its multi-assets business.
In addition, David Cumming and Georgina Cooper are joining the UK equity team. Cumming will manage the Newton UK equity income strategy (BNY Mellon UK income fund) and Cooper will join the management team of Newton's UK equity and sustainable UK opportunities strategies (BNY Mellon UK Equity and BNY Mellon Sustainable UK Opportunities funds).
Cumming was most recently CIO of equities at Aviva Investors and before that head of equities at Standard Life Investments.
Sheth's departure from Redington was announced in December, coming some two years after Phoenix Equity Partners, a UK mid-market private equity firm, agreed a majority investment in the investment consultancy.
---
AustralianSuper – The Australian super fund has appointed former PGGM chief investment manager, Eloy Lindeijer, to its direct investment decision making and advisory committee for UK and European investments.
Lindeijer will provide strategic advice on the development of the fund's investment practice globally and its direct private markets capability. He is a former central banker with more than 30 years of experience in financial services.
As PGGM's chief investment manager (2011-2020) he was responsible for €250bn in pension funds under management, integrating the firm's ESG approach and reducing the portfolio's carbon footprint while delivering operating effectiveness and cost reductions.
Since leaving PGGM in 2020, Lindeijer has taken on a variety of roles, including with the Global Impact Investing Network, the African Green Infrastructure Investment Bank initiative and as an independent adviser. He has been a trustee of the Van Leer Group Foundation since 2018.
---
AP3 – Fredric Nyström has been hired by Swedish national pension fund AP3 for the newly-created role of head of sustainability, as the SEK41bn (€3.9bn) fund gives shape to a new sustainability group within the organisation.
Nyström will join the fund from his current job as head of responsible Investment at Öhman Fonder, where he has worked since 2014. Before this, he worked at GES – which is now Sustainalyticis – for nine years, and he has also worked at Handelsbanken in Sweden and Luxembourg. He will start work at AP3 in his new role on 2 May, the pension fund said.
Pablo Bernengo, AP3's CIO, said the pension fund was forming a new sustainability group in connection with Nyström taking up his new job. Nyström said AP3 was in a "very exciting phase" and would now further strengthen its sustainability work.
The new position of head of sustainability includes overall responsibility for leading the fund's sustainability work, AP3 said, which involves developing and implementing the fund's processes, strategies and goals and continuing to drive the development of AP3's sustainability work in collaboration with its asset management.
When it released its half-year figures last summer, AP3 said its board of directors had adopted a new sustainability policy.
---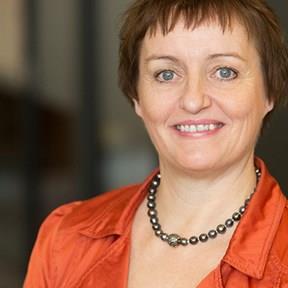 LD Pensions – Dorrit Vanglo is resigning from her role as director of Denmark's LD Pensions, a job she has worked in since 2011, having been deputy director of the firm before that, starting in 2004. Vanglo is to retire in May, according to an announcement from the organisation.
LD Pensions runs two pension funds, including Lønmodtagernes Feriemidler, the Holiday Allowance Fund.
Vanglo said the last two years had been been challenging, with the agenda for the frozen holiday pay savings having changed drastically when COVID-19 hit Denmark.
"We paid out very large sums in a hurry, and it was uncertain how many assets the fund would be left with," she said. Now that things were calmer again, it was the a good time for a change of director – both for LD Pensions and for her, Vanglo said.
She said she would continue with her board work after retiring from LD Pensions. Vanglo holds several such positions, including as deputy chair of the boards of EKF, the Danish export credit agency, and Det Danske Hedeselskab, a business foundation focussing on nature and the environment, as well as being a member of the government's Pensions Commission.
---
BaFin/ESMA – Thorsten Pötzsch, the executive director of securities supervision at the German financial supervisory authority BaFin, has been elected as member of the management board at European Securities and Markets Authority (ESMA) until September 2024.
ESMA's management board comprises the chair, Verena Ross, and six other voting members representing national supervisory authorities.
Pötzsch has previously served at the Federal Chancellery in Berlin as head of the commercial law, information society and small and medium-sized enterprises division and at the German ministry of finance as head of directorate VII B, financial market regulation, national and international financial Markets. He was also a member of the management committee at the Agency for Financial Market Stabilisation (FMSA) in Frankfurt and executive director of resolution sector at BaFin, among other positions. Pötzsch is a member of the board of International Organization of Securities Commissions (IOSCO).
---
20-20 Trustees – Alexandra Westley has joined the trustee firm from the Marks & Spencer Pension Scheme, where she was the investments and sustainability lead for over two years. She is based in the London office as an associate director.
Before working for the Marks & Spencer scheme Westley was with Willis Tower Watson in its investments team working with advisory and fiduciary clients for defined benefit and defined contribution pension schemes, and charitable foundations.
---
Heimstaden – Magnus Nordholm, the deputy CEO of Nordic property firm Heimstaden, has decided to resign, the company announced. Chair Ivar Tollefsen said Nordholm, who was leaving his position at Heimstaden after more than 14 years, had played a key role in crating the platform and strategy.
"Being close to Magnus as a friend and having spent time with his family, we understand and support his choice – and wish Magnus many more years of enriching and happy business and private life," Tollefsen said.
Nordholm will stay in his position for the next few months to ensure a smooth handover process, the firm said.
Heimstaden was founded in 2013 in conjunction with Alecta. Since then, other Nordic pension funds including the Sandvik and Ericsson pension funds, Folksam, the Swedish Pensions Agency and Försäkringsbranschens Pensionskassa have joined as investors.
---
Natixis Investment Managers – Anne Macey has been appointed head of public affairs for Natixis Investment Managers, also covering the other asset and wealth management activities within Groupe BPCE's global financial services division. She will work in close coordination with Groupe BPCE's public affairs department.
Macey has more than 20 years of experience in public and institutional relations. From 2020 she was chief of staff of the General Budget Rapporteur at the French National Assembly, after spending 10 years between Brussels and Paris. She spent eight years at the think tank Confrontations Europe, where she was appointed general delegate in 2014. She began her career at the Paris City Hall in 2001 and then worked for Crédit Mutuel as head of European institutional relations before holding various international positions, respectively at the World Bank and for the impact investment fund Enclude (Morocco).
---
Janus Henderson Group – The firm is expanding its board of directors with the addition of two new members. Nelson Peltz and Ed Garden of Trian Partners will join as independent non-executive directors.
Peltz is ceo and a founding partner of Trian Partners, and Garden is Trian's CIO and a founding partner. Trian beneficially owns approximately 16.7% of Janus Henderson's outstanding common stock.
With these appointments and the previously announced appointment of Alison Davis, the firm has added three new independent directors since February 2021. The board will now consist of 12 members, 11 of whom are independent.
---
MetLife Investment Management (MIM) – The asset manager has created a new position, lead liability-driven investing (LDI) strategist, in its public fixed income department, with Jeff Passmore appointed to the role. A former pension and investment actuary, he joins MIM from Barrow Hanley Global Investors, where he held a similar role.
---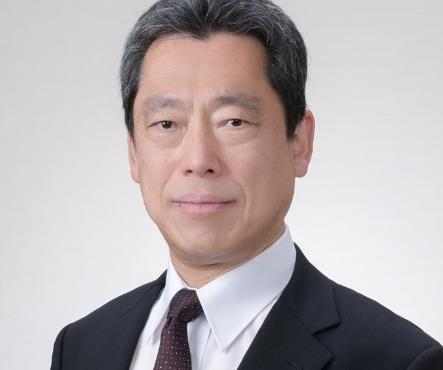 Nikko Asset Management – Several changes have been made to the firm's senior leadership, effective 1 April 2022. Senior corporate officer Stefanie Drews will be promoted to president and representative director, with director and vice chair Yutaka Nishida promoted to chair and representative director.
Drews has worked in wealth management and asset management since 1997, with a background in international financial markets. She joined Nikko AM in August 2014.
Nishida joined Nikko AM in April 2020 as a non-executive director before being appointed to his current position in June 2021. He has more than 30 years of experience in the asset management business, a global perspective from previous roles in New York and London, as well as extensive leadership experience in risk management, legal and compliance.
Additionally on 1 April, Richard Wohanka will join the Nikko AM board of directors as an outside director, where he will contribute to the company's global efforts by leveraging his experience, perspective and best practices as a CEO, investment committee and risk committee member at some of the world's major asset managers based in Europe, including Westlb Asset Management, Fortis Investment Management and Union Bancaire Privée Asset Management.
With Wohanka's addition as an impartial voice, seven of the 10 members of the board will be outside directors, further improving corporate governance.
Junichi Sayato will step down from his roles on 1 April and remain on the board of directors to facilitate the transition.
---
Redington– Adam Jones has been appointed to the consultancy's board as an executive director. Jones is currently chief technology officer (CTO) at Redington and managing director of the firm's software business, Ada Fintech, having led the firm's technology strategy since 2017.
Redington said his appointment to the board highlighted the "pivotal" role of technology in Redington's overall client proposition and reflected the firm's ongoing commitment to the digitalisation of its business and sustained investment in developing fintech solutions for its clients.
In 2020 he set out five reasons to invest in pensions technology in an IPE Viewpoint.
Read the digital edition of IPE's latest magazine.