FRR, Franklin Templeton, Mercer, HSBC Global Asset Management, Veritas, AllianceBernstein, Arabesque S-Ray, Eumedion, De Nationale APF, ASR, PGB, Hermes, Netspar, Sampension, Rabobank, Kempen, UBS, Aegon, LOIM
Fonds de réserve pour les retraites (FRR) – The €32.6bn French sovereign investor has a new chair of the supervisory board, with Sandrine Lemery having been appointed to the position by government decree. She was the first deputy secretary general of ACPR, the prudential authority for banks and insurers, from 2013 until the beginning of January 2019. She has also been a member of the management board and the board of supervisors of European Insurance and Occupational Pensions Authority (EIOPA).
Lemery takes over from Jean-Louis Beffa, who had been president of the board on an interim basis since November 2017.
---
Franklin Templeton – Paul Spencer, vice president, portfolio manager and research analyst in the Franklin UK equity team, has decided to retire on 30 September 2020 after 33 years in the financial industry and 14 years at Franklin Templeton. Leeds-based Spencer joined the firm in 2006 as a member of the UK small-mid cap (SMid) team. On 30 June 2020, he will step down from all portfolio management responsibilities, including the Franklin UK Mid Cap Fund, though he will remain engaged with the strategy for the remainder of his tenure at the firm.
Richard Bullas, vice president, portfolio manager and research analyst in the Franklin UK equity team, who currently serves as a portfolio manager of the fund, will assume lead portfolio manager responsibilities for the Franklin UK Mid Cap Fund effective 30 June 2020. He has 20 years of financial industry experience and joined the firm in January 2000 as a member of the UK SMid team.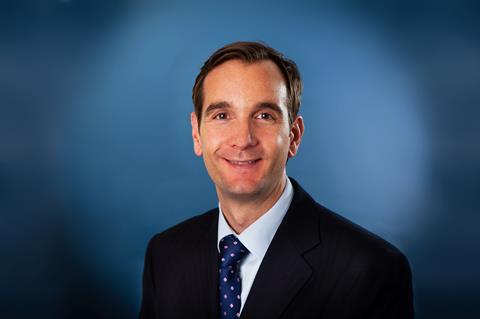 The Franklin UK equity team will continue to be led by Colin Morton, vice president and portfolio manager, a seasoned investment professional with 36 years of industry experience and the longest management tenure in the IA UK equity income sector. Under his leadership, the team of eight investment professionals will continue to follow the same long-standing and disciplined investment approach and work very closely together to ensure a smooth transition of responsibilities.
---
Mercer – Malcolm Reynolds has been appointed UK head of pension administration at the consultancy, which is currently the UK's largest administration provider. Reynolds has over 30 years' experience in the pension industry, including the past 17 years at JLT where he most recently served as managing director of the pension administration business. Before that he was the chair of the defined contribution and health businesses. Before JLT, Reynolds was a director at PwC, responsible for leading its pension management consultancy business across Europe, Middle East and Africa.
---
Lombard Odier Investment Managers (LOIM) – The asset manager has bolstered its thematic equities franchise with three strategic hires. This new investment team will develop thematic equities strategies, complementing LOIM's existing range, including Golden Age and Global Prestige. The new strategies will invest in companies selected for their ability to provide solutions and tools addressing some of the most acute problems facing our world. The first new strategy, in global fintech, will be launched in Q1 2020.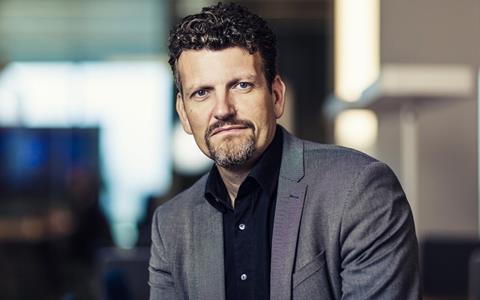 Henk Grootveld, who will lead the team, brings more than 20 years of experience and expertise in thematic investment. He joins from Robeco, where he was head of the trends investing equity team and most recently managed one of the firm's flagship megatrends funds. He will be supported by Christian Vondenbusch and Jeroen van Oerle who also join from Robeco.
Vondenbusch is a highly experienced senior portfolio manager with a demonstrated track record in thematic investing with a clear specialization in financials and technology. He joined Robeco in 1999, having graduated from the University of Maastricht.
Van Oerle was portfolio manager of Robeco's Global FinTech Equities fund since its inception and also worked as a financial trends analyst within the trends investing team since 2015. He joined Robeco in 2013. In his new role at LOIM, van Oerle will work closely with Vondenbusch and Grootveld to select those listed stocks, which may benefit from the increasing digitization of the financial sector and that will lower the cost of financial services.
The team starts on 1 February and will be based in Rotterdam, where LOIM plans to open an office. They report to Didier Rabattu, global head of equities at LOIM.
---
HSBC Global Asset Management – The firm has made three senior appointments to its global leadership team, reporting to Nicolas Moreau, global CEO.
Brian Heyworth has been appointed global head of institutional business, responsible for leading the strategic development of the firm's institutional client business. Currently global head of client strategy at HSBC GAM, he joined in October 2006 as head of global markets sales for EMEA. In May 2011, he was appointed global co-head of the financial institutions group (FIG), global banking and markets, before becoming global head of FIG in April 2016.
Christophe de Backer has been appointed global head of wholesale business and partnerships. He will focus on growing and developing the firm's wholesale client business, including delivering strategic distribution partnerships. He steps into this position with more than 30 years of experience in a wide range of roles within asset management and is currently a director on the boards of HSBC GAM and HSBC Global Private Banking.
Edmund Stokes has been appointed global chief operating officer to lead the operations and product manufacturing and servicing for HSBC GAM. He has been global head of product since 2011 and led the strategic and commercial development of HSBC GAM's product capabilities and platforms. Prior to that, he was chief operating officer of Asia Pacific.
Moreau said: "Building on the strong foundations that we already have in place, I'm confident that these newly created roles will prove invaluable in delivering our ambitious growth plans while continuing to deliver an exceptional service to our clients."
---
Veritas - Niina Bergring left her job as CIO of Finnish pension fund Veritas at the end of December after six years in the role. She has joined Aktia Bank as executive vice president within the asset management department. Veritas said its deputy CIO, portfolio manager Laura Wickström, is now filling Bergring's role until a new CIO starts. A spokeswoman for the company said Veritas has already chosen a permanent replacement for Bergring and an announcement is expected imminently.
---
AllianceBernstein (AB) – Alexander Hoffmann has taken on a new role as head of the US asset manager's global financial intermediaries (GFI) business, having most recently been building and expanding AB's strategic relationships with major financial institutions in Germany, Austria and Eastern Europe. Before joining AB in 2014 as a director, based in Munich, he was head of banks and financial institutions, Switzerland at Pioneer Investments, now part of Amundi.
Hoffmann began transitioning to the new role last year and can now fully commit to his position, following the new hire of Markus Rottler as new director for sales in the DACH region (Germany, Austria and Switzerland). Rottler joined from Macquarie Investment Management where he oversaw wholesale distribution in Germany.
---
Arabesque S-Ray – The provider of environmental, social and governance (ESG) data has poached State Street Global Advisors' head of ESG research and development, appointing Todd Arthur Bridges as its global head of sustainable investing and ESG research. The data provider has also hired Manuel Piñuela as chief technology officer, with Piñuela, like Bridges, joining the firm as partner.
Arabesque S-Ray, which uses big data and machine learning, said the hires were part of its global expansion. Last year the data provider received $20m (€17.5m) of investment from four leading German financial institutions and the federal state of Hessen.
In addition to SSGA, Bridges previously worked as head of ESG research at Ethic, and held the position of research managing director at Cornell University. He is a member of the sustainable finance advisory committee of the Principles for Responsible Investment. According to Arabesque, Piñuela is a technology and science entrepreneur. He is a co-founder of Cultivo, Coyo Partners and Drayson Technologies Group, and serves on multiple boards as an executive and non-executive director.
---
Eumedion – Mariëtte Doornekamp has started as new executive chair of Eumedion, the Netherlands-based corporate governance and sustainability platform for institutional investors. She succeeded Garmt Louw, the chair of the €30bn Dutch Shell Pensioenfonds, who had completed his maximum six-year term. She has been a board member of Eumedion since 2017, becoming vice chair in 2018. Doornekamp is also trustee at the €459bn Dutch civil service scheme ABP.
The new vacancy on the Eumedion board has been filled with the appointment of Olaf van den Heuvel, CIO at Aegon Asset Management Netherlands. Lars Dijkstra, CIO at Kempen Capital Management, was appointed as member of Eumedion's executive board.
---
De Nationale APF – Roel Knol has been appointed as board member of De Nationale APF, the €3bn Dutch consolidation vehicle established by insurer Nationale Nederlanden. He will succeed executive trustee Arnout Korteweg – tasked with commerce, compliance, communication and outsoursing – who is to continue his career elsewhere after more than three years in the job. During the past 18 years, Knol has worked at asset manager Robeco, leaving as managing director of investment solutions. Prior to this, he was head of institutional clients at ING Investment Management and senior portfolio manager US equities at Robeco.
---
ASR – The supervisory board (RvC) of Dutch insurer ASR plans to appoint Annemiek van Melick as chief financial officer and member of the company's executive board. She is to succeed Chris Figee, who will join telecoms firm KPN as of 1 February. Van Melick has been chief financial officer and executive board member at the Volksbank since 2014 and CFRO at SNS Retail Bank in the two previous years. She has also been director corporate strategy at SNS Reaal, advisor for capital market transactions at Goldman Sachs in London and advisor for mergers and take-overs at Lehman Brothers. At the executive board, Van Melick is to join CEO Jos Baeten and Ingrid de Swart, who started recently at ASR.
---
PGB – Harold Clijsen has been named as CEO of PGB Pensioendiensten, the asset manager and pensions provider for the €30bn Dutch multi-sector pension fund PGB as of 1 January. Clijsen succeeds Daan Heijting, who has started as partner at The Executive Network. He has been CIO and member of the management team at PGB Pensioendiensten and its predecessor Timeos since 2013. Prior to this, Clijsen was director for client portfolio management at the €130bn asset manager and pensions provider MN, senior consultant at Strategeon Investment Consultancy and director of fixed income and treasury at Achmea subsidiary Interpolis Pensioenen.
---
Netspar – Netspar, the Dutch knowledge network for pensions and ageing, has named Wouter Bos and Bianca Tetteroo as new members of its supervisory board (RvT). Bos is to succeed Job Swank, director at pensions supervisor DNB, as chair. He is an economist and a former finance minister. Currently Bos chairs InvestNL, a government-established vehicle tasked with encouraging institutional investment in Dutch society. Tetteroo is a member of the executive board of insurance group Achmea. Netspar's RvT further comprises Guusje Dolsma, Tuur Elzinga, Lex Meijdam and APG's CEO Gerard van Olphen.
---
Hermes Investment Management – In the UK's traditional new year's honours list, CEO Saker Nusseibeh was awarded the title of Commander of the Order of the British Empire (CBE) in recognition of his services to responsible business and finance.
David Stewart, chair of the Federated Investors company, said: "I would like to congratulate Saker on what is a terrific achievement and due recognition for the energy and enthusiasm with which he has led the argument for a sustainable investment approach that few subscribed to until very recently. The fact that many of these views are now in the mainstream is testament to this."
Hermes IM said that, in addition to financial results, its strategies focus "on delivering outcomes beyond performance: holistic returns that consider impacts to society, the environment and the wider world".
---
FCLTGlobal – The non-profit organisation working to encourage long-term investing has appointed new board directors and strategic advisors. Adena Friedman, CEO and president, Nasdaq; David Neal, CEO of Australian sovereign wealth fund Future Fund; and Lei Zhang, founder and CEO, Hillhouse Capital Group, are new board directors effective 1 January.
Mark Wiseman, who co-founded FCLT and was chair of the board, has resigned as of 31 December 31, concurrent with his resignation from BlackRock, where he had been senior managing director, global head of active equities. He left BlackRock after failing to disclose a relationship with a colleague. Wiseman is a former chief executive of the Canada Pension Plan Investment Board.
FCLT also announced that Carmine Di Sibio, global chair and CEO, EY, joined the board in September and that its team of "strategic advisors" has three new members: Lynn Forester de Rothschild, founder and chief executive, Coalition for Inclusive Capitalism; Martin Lipton, founding partner at Wachtell, Lipton, Rosen & Katz; and Mark Weinberger, former global chairman and CEO of EY. He has become a strategic advisor after several years of serving on FCLTGlobal's board.
---
Heimstaden/Sampension — Nordic residential property firm Heimstaden announced it has appointed Søren Vendelbo Jacobsen as its new co-CIO. The firm said he will share the role's duties with current CIO Christian Fladeland, who described Vendelbo Jacobsen as his "absolute first choice" for the job. Vendelbo Jacobsen currently works for Danish labour-market pension fund Sampension as head of real estate and infrastructure, having worked for the fund for more than nine years in various managerial roles. Vendelbo Jacobsen also sits on the supervisory boards of Sampension Renewables, Danish clean energy firm Nature Energy, and real estate firms DEAS Invest and Falcorner Holding, according to his LinkedIn profile. In a post on the networking site, Heimstaden said it was looking forward to welcoming him to the role on 1 February 2020.
---
UBS Asset Management Real Estate & Private Markets – Gaetano Lepore has been hired as new head of Italy. He takes on the position while retaining his role as portfolio manager at UBS Asset Management (Italia) SGR SpA. He joined UBS Asset Management 12 years ago holding different roles such as head of investment management real estate Italy. This experience allowed him to gain a deep knowledge of the Italian business, clients and portfolio as he assumes his new role. Lepore succeeds Marco Doglio, who has left UBS AM to pursue new opportunities.
UBS AM has been active in Italy for more than 15 years and established a dedicated real estate fund management platform in 2015. Since then it has become a leading investment manager on behalf of key institutional clients, with significant mandate wins in recent years.
---
IPSX Group – The International Property Securities Exchange, which operates the world's first regulated securities exchange dedicated to commercial property, has appointed Huw Stephens as a senior adviser. In his new role, he will support the IPSX management and capital markets team in growing the business, particularly by providing support to building the future pipeline of new issuers.
Formerly head of UK transactions at PATRIZIA, which manages more than €42bn of real estate assets across Europe on behalf of a range of global investors, he joined from AXA IM-Real Assets, where he spent 24 years, latterly as head of UK transactions.
---
Rabobank Pensioenfonds – Karin Merkus has started as the new CIO and executive trustee for balance management at the €29bn Dutch Rabobank Pensioenfonds, where she succeeded Thijs Berenst. Merkus will give up her board positions at the pension fund for the furnishing sector (Wonen) and PMT, the industry-wide scheme for metal-working and mechanical engineering. She has worked at consultancies Sprenkels & Verschuren, Watson Wyatt and asset manager PGGM.
---
Aegon AM – Roelie van Wijk will leave Aegon Asset Management as of 1 March, refocusing on non executive board, advisory and supervisory tasks. She has worked for the asset manager for 14 years, 11 of which as CEO of the Groningen-based fiduciary manager TKP Investments. Since 2018, she has been heading Aegon AM's sustainable investment operations and public affairs. She will cease chairing the Dutch fund and asset management association (Dufas) as of 1 February.
---
Kempen – Remko van der Erf has started a co-head for alternative strategies at asset manager Kempen, returning to the employer he left in April for Anthos, the asset manager for the Dutch Brenninkmeijer family. Together with Michiel Meeuwissen, Van der Erf will head the team for alternative credit.