Natixis, Aviva, Ortec, Close Brothers, Aon, Fidelity International, BNP Paribas
Fondo Pensioni del Personale Gruppo BNL/BNP Paribas Italia – The new governance of the staff pension fund of the BNL/BNP Paribas Italia Group has been established. Paolo de Simone was elected as president of the fund, while the outgoing president Roberto Quinale will become vice president. Orlando Vari was also named as the fund's general manager.
In detail, the fund's new board of directors is now composed of De Simone (President), Quinale (vice president), Roberto Beducci, Antonio Bocchetti, Giuseppe Di Bello, Maria Rosa Fascina, Carlo Fazzi, Antonietta Giammanco, Emanuele Giorgini, Fabio Montena, Virginia Pesiri and Ivan Tripodi.
---
Fidelity International – Jackie Wells has been appointed as a new member of the firm's independent governance committee (IGC).
Wells will join Kim Nash, IGC chair, as well as independent members Dianne Day, Gerald Wellesley and Roger Breeden.
Wells is an independent policy consultant and a governance professional. She has worked in the pension sector for many years, initially working in the life assurance sector before moving to Bacon & Woodrow and Deloitte as part of their strategy consultancy arms.
During that time, she worked with government departments, regulators and providers on a wide range of policy initiatives including stakeholder pensions and the implementation of the Pensions Commission recommendations.
Most recently, Wells has worked as an independent consultant, helping pension schemes on policy issues including value for money. She is also a member of the Guiide governance committee overseeing defined benefit to defined contribution transfer advice, supports Age UK national's influencing committee and is a director of Age UK Wiltshire.
---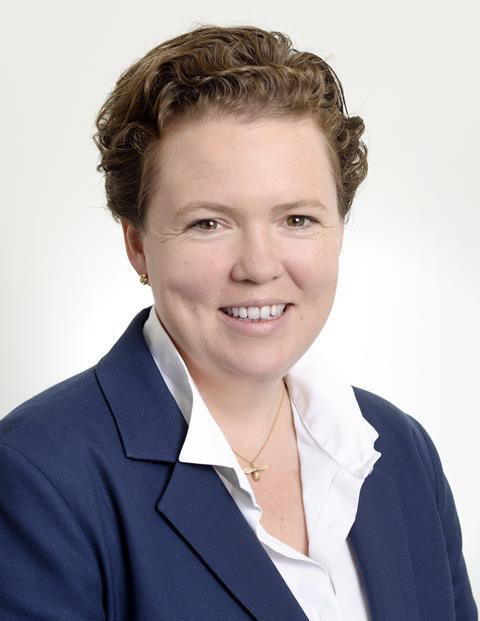 Aon – Maria Johannessen has been named as Aon's UK head of investment, effective immediately.
Johannessen was previously investment client leader and investment leader for the London region, having joined Aon as a senior partner in June 2022. She has more than 20 years of investment experience, working in client advisory, investment banking and asset management. She has held senior roles at Mercer, PwC, BlackRock and UBS Investment Bank.
Johannessen has advised a wide range of clients over her career, ranging from family-owned businesses to major multinational clients, in addition to non-pension fund asset owners such as trust-based organisations. She succeeds Tim Giles, who has left Aon after 25 years to seek new challenges and opportunities.
In her new role, Johannessen will report to Michael Clare, head of wealth solutions in the UK at Aon, and to Paul Rangecroft, chief executive officer of wealth solutions at Aon.
---
Ortec Finance – The firm has named Andrew Flynn director climate and ESG solutions, EMEA, as it continues to extend its global presence across the EMEA, North America and APAC regions.
Based in London, Flynn will be primarily responsible for supporting UK and European institutional investors to effectively integrate the impact of climate change within their investment process. He joins from Clarity AI where he supported decision-makers with optimising their organisation's social and environmental impact through the utilisation of technology and scientific research.
Flynn joins Ortec Finance's climate and ESG solutions team alongside other climate experts who joined the team in the last year. Maureen Maguire joined as head of US market, climate and ESG solutions, Sophie Heald as senior climate specialist, based in Switzerland, and Bronwyn Claire as climate science lead in the APAC region.
---
Aviva Investors – Jill Barber has been appointed as global head of distribution for Aviva Investors. She will join the business later this year subject to regulatory approval, it was announced.
Barber will lead the teams across Aviva Investors responsible for Aviva client, institutional and wealth sales activity in the UK, Europe, Asia and North America. She will also oversee client experience, strategy and planning, and investment and client communications.
She will join from GAM Investments, where she has held the role of global head of institutional solutions since November 2020. In a career spanning 25 years in investment management, Barber has also held senior roles at Jupiter Asset Management, Franklin Templeton Investments, Hermes Fund Management and Fidelity International.
Barber will succeed Louise Kay, who has decided to retire at the end of this year after three decades in the investment industry. Kay will continue to lead the distribution function until Barber's arrival.
---
Close Brothers Asset Management (CBAM) – Gary Callow has joined the firm as senior investment director. Based in Birmingham, Callow's primary responsibility will be to develop and actively manage bespoke investment portfolios, tailored to help clients achieve their individual financial and investment objectives.
With 25 years of investment experience, Callow brings significant expertise in managing personal wealth for entrepreneurs following business sales, as well as serving a diverse clientele of busy and successful senior executives and professionals. Focused on building effective investment portfolios, he will work closely with CBAM's highly skilled research team.
Callow previously held key positions at Barclays Wealth and Investec. At Investec, he successfully managed a team overseeing funds totalling over £550m.
---
Natixis Investment Managers – Nathalie Bricker, currently chief financial officer for Groupe BPCE's global businesses, has been appointed global head of finance and strategy at Natixis Investment Managers, Groupe BPCE's asset management arm that operates through over 15 asset management affiliates around the world.
She will report to Tim Ryan, CEO of Natixis IM and head of asset and wealth management for Groupe BPCE.
Additionally, Stéphane Morin has been appointed chief financial officer at Natixis Corporate & Investment Banking and as a member of the senior management committee for Groupe BPCE's global businesses, with responsibility for coordinating transversal financial subjects. He will report to Stéphanie Paix, CEO of Groupe BPCE's global businesses.
Since 2019, Morin has been Natixis' US chief risk officer in New York.