AXA IM, RBC BlueBay, Barnett Waddingham, Just Group, LOIM, WTW, DWS, Fulcrum, L&G, Avida International, JP Morgan
Avida International – Heribert Karch, long-time managing director of the German industry-wide pension fund MetallRente and former chair of aba, the German associaiton for occupational pensions, joins Avida International's advisory board.
Over the past 20 years, Karch has successfully built up and managed MetallRente, the joint pension scheme of employer association and union in the metal and electrical industry, to become Germany's largest industry pension scheme. He also chaired aba, the professional association for company pension schemes in Germany, for eight years.
The founder of Avida, Paul Boerboom, said: "Our advisory board has grown in experience with the addition of Heribert Karch. In addition to Stan Beckers, Gordon L. Clark and Don Ezra, we now have a very renowned representative of the German pension industry on our advisory board."
After leaving MetallRente following a 20-year stint, Karch – who was the recipient of the IPE Outstanding Industry Contribution Award in 2021 – still works as a consultant and devotes time to his passion, photography.
He said: "In my many years of working for MetallRente, I have learned to appreciate the importance of independent advice. Avida is characterised by competence and independence. I am very much looking forward to supporting the Avida team with my experience."
---
People's Partnership – The provider of The People's Pension has appointed a new chief investment officer to lead its investment team, support the trustees to develop and deliver the investment strategy, and drive better investment outcomes for its 6 million members.
Dan Mikulskis will join the not-for-profit organisation in September, from his role as investment partner at LCP, where he was lead investment adviser for a range of institutional investors and implemented net zero programmes for large asset owners.
Mikulskis will lead the investment team which oversees the investments of the members of The People's Pension, with total assets currently worth £21bn and projected to grow to more than £40bn in the next five years.
---
Legal & General Group – António Simões is to be appointed to the role of group chief executive officer of Legal & General, subject to regulatory approval.
Simões will join from Banco Santander where he has been regional head of Europe since September 2020. In this role, he leads Santander's businesses in the UK, Spain, Portugal and Poland, working across retail and commercial banking, corporate and investment banking, wealth management and insurance. Prior to joining Santander, he spent 13 years at HSBC, including as CEO of UK and Europe, and latterly CEO of global private banking, based in London and Hong Kong. He is a former McKinsey & Company partner.
Simões's appointment follows a rigorous, global, selection process managed by John Kingman, group chair. He will succeed Nigel Wilson as group CEO, who has been in that role since 2012. Wilson announced his intention to retire from executive life in January.
Simões will take up his post formally on 1 January 2024. Wilson will remain in his position in the meantime, continuing to focus on delivering the strategy of the group and working closely with Simões to ensure a comprehensive handover and a smooth transition.
---
Barnett Waddingham – The firm has appointed industry professional Craig Turnbull as a partner in the insurance and longevity consulting team.
Turnbull will lead the delivery of advisory services to life groups on the regulatory-driven aspects of their investment, risk and capital operations. He has over 20 years of experience working in the global insurance sector, most recently working in the Bank of England's Prudential Regulation Authority as a senior technical specialist in the insurance directorate.
He has extensive experience in the related fields of insurance investment strategy, economic and financial modelling, risk management and solvency capital assessment. His familiarity with the regulatory solvency framework for UK insurance firms (Solvency II/forthcoming Solvency UK reforms) and the treatment of investment strategies under its Matching Adjustment framework is also a key component of his appointment.
---
RBC BlueBay Asset Management – The asset management firm has appointed Annica Woronowicz as director, business development Nordics, and opened an office in Stockholm to better serve clients in the Nordic region.
Woronowicz is based in Stockholm and reports to Staffan Kampe, head of Nordics. She brings over 20 years of experience in financial markets and investment management. She joins from Mercer Investment Solutions in Sweden, where she spent five years in client-facing roles and distribution and most recently held the position of managing director for Mercer Global Investments Europe, Swedish branch. Prior to this she held positions with Handelsbanken Asset Management, Goldman Sachs and Boston Capital.
---
AXA Investment Managers (AXA IM) – Boutaina Deixonne has been appointed as the firm's head of euro investment grade and high yield, effective immediately. Based in Paris, Deixonne reports to Marion le Morhedec, global head of fixed income at AXA IM.
Deixonne has worked as a senior portfolio manager in the team, covering euro and global credit open funds and mandates for over 14 years. She joined AXA IM in 2003 as a credit analyst covering telecoms, media and consumers, and moved to portfolio management in 2009.
---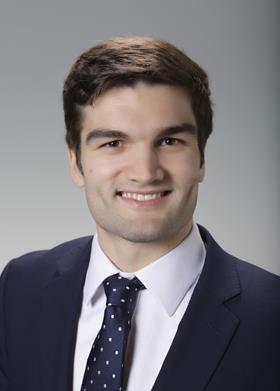 Just Group – The retirement specialist firm has appointed Tom Bulpitt as director of pricing and reinsurance for its high growth defined benefit business, reporting to Pretty Sagoo, managing director at Just Group.
Bulpitt is a life actuary and joins from the European insurance consolidation group Athora, where he led its work on capital strategy. In his new role at Just Group, he will lead the pricing and reinsurance function, optimising the group's competetive positioning in this market, as well as the implementation of a cutting-edge pricing and reinsurance platform for the business.
Bulpitt joins alongside two additional appointments, Richard Wood, who joins from Phoenix Group, and Andy Fyer, who joins from Aon. Wood will lead reinsurance execution, while Fryer joins as head of proporision development.
---
JP Morgan Asset Management – Clara Friedrich will lead solo the business with institutional investors in Germany and Austria at the asset manager. Friedrich has so far led the institutional sale business with Jens Schmitt, who is retiring at the end of the year.
JP Morgan has built a co-head managing structure for the business with institutional investors in Germany and Austria since July 2022. Prior to joining JP Morgan, Friedrich worked for DWS for over seven years, most recently responsible for sales in institutional business with banks and insurers.
---
Fulcrum Asset Management – The firm has appointed two new experts to its alternative solutions strategic adviser panel: consumer sector expert Rashmi Giles and energy sector expert Paul Markwell.
Markwell has more than 40 years of experience in oil and gas and energy advisory companies, including Shell International, McKinsey and IHS Markit (now S&P Global).
Giles has been providing corporate finance and strategic advice to British and international retail and consumer brands for over 25 years. She worked for a number of large blue chip and boutique investment banks such as Schroders/Citibank, ING Barings and Qualye Munro before setting up her own strategic and corporate finance advisory business, Giles Corporate Finance.
Markwell and Giles join existing Fulcrum Alternative Solutions strategic adviser panel members, property expert Julian Stocks, a partner at Knight Frank, chartered surveyor Gus Coke and credit expert Ed Britton.
---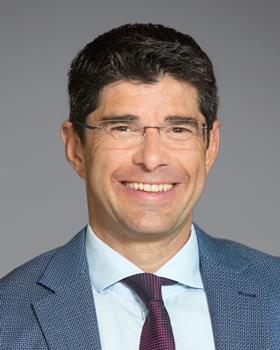 Lombard Odier Investment Managers (LOIM) – The firm appointed Marc Palahí as chief nature officer, as part of its continued drive to bolster its sustainability expertise and capabilities through the addition of industry-leading talent.
Palahí is a stratefically important hire, following the recent launch of holistiQ Investment Partners, a dedicated sustainable investment plarform within LOIM that will invest in critical themes of the environment transition with a dedicated pillar on nature-based solutions.
He joins from the European Forest Institute, where he worked since 2007 and where he was the director since 2015. In this role, Palahi was responsible for driving the Institute's development as a pan-European science-policy platform and working to connect knowledge to action at the interface of science, policy and business.
In his new role, Palahí will be responsible for further developing the nature strategy withing holistiQ sustainable investment plarform. In addition to enhancing the platform's nature-fociused investment offering, he will integrate nature centrally across holistiQ's sustainability research activities, which provide intelligence and connectivity across all LOIM's core businesses.
---
WTW – The consultancy appointed Diya Luke as global head of investments, effective 1 July. In this role, Luke will be responsible for driving the growth strategy of the company's Investments business globally. She will report to Julie Gebauer, head of health, wealth and career, and succeeds Chris Ford, who will retire at the end of June.
Luke joined WTW in 2004 as an investments consultant. Since then, she's held several leadership positions including New York investments leader, Southeast investments leader, Northeast Region leader and most recently growth acceleration leader for the company's health, wealth and career business.
---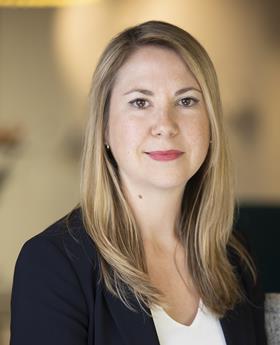 DWS –Jessica Harman has been appointed as head of DWS's UK-based operations. She will perform this new function in addition to her existing role as head of European porfolio management and head of UK real estate group.
WIth this appointment, Harman will also become CEO for DWS Investments, subject to regulatory approvals, and will join DWF's global leadership team as well as its investment leadership team, effective immediately.
In her expanded role, Herman will oversee the strategic direction and operations of DWS's UK footprint and will work directly with a diverse group of stakeholders, including clients and local regulators.
The latest digital edition of IPE's magazine is now available