Legal & General, WTW; IFoA, Partners Capital, Neuberger Berman, Natixis IM, Barnett Waddingham, Detailhandel, ILC, SKAGEN, La Française, AXA IM, 2DII, Allspring
Legal & General – Joanne Segars has been appointed as the new chair of the independent governance committee (IGC) at Legal & General, with effect from 13 July 2022.
Segars has been a member of the IGC since January 2019 and will succeed Dermot Courtier, chair since March 2017. As part of the commitment to protect members' pensions, this appointment ensures the continued strength of the committee responsible for governance of Legal & General's WorkSave Pension Plan and Group Stakeholder Pension Plan.
Awarded an OBE for services to pensions in the 2003 Queen's Birthday Honours, Segars is a well-known industry figure, having held many high-profile roles including governor of the Pensions Policy Institute and board membership of the Environment Agency, Pensions Europe and the Pensions Infrastructure Platform.
She has also held roles as chief executive officer of the Pensions and Lifetime Savings Association and chair of the Joint Expert Panel on the Universities Superannuation Scheme. Segars is currently chair of trustees at NOW: Pensions and chair of LGPS Central Ltd. She also serves as an external expert on the Pension Fund Governing Board at CERN in Geneva.
---
WTW – In order to meet the growing need for fiduciary management in Germany and continental Europe, Willis Towers Watson Investments GmbH (WTWI) has expanded its management team to include Janno Krieger and Matthias Paetzel.
WTWI is currently managed by Tobias Bockholt, head of investments Germany, and David Evans, internal operations. Evans, who is retiring on 30 June, is now succeeded by Krieger as the new head of internal operations (compliance, risk, money laundering, supervision, law). As senior legal counsel and compliance officer, Krieger has been in charge of the investment business of Towers Watson Limited since 2011.
Paetzel, who is also a member of the supervisory board of Willis Towers Watson Pensionsfonds AG, will strengthen the management in the areas of customer service and sales. His focus will be on expanding business activities in Europe (excluding Ireland and the UK), for which he is already responsible as head of Growth & Clients Group Continental Europe.
Krieger has around 16 years of experience as an in-house lawyer. Since 2011 he has been responsible for the DACH region at WTW. He is primarily responsible for the investment business, where he has also been responsible for the areas of compliance, risk, money laundering, supervision and law since 2014.
Paetzel heads customer service and sales in Germany and continental Europe for all services related to investment advice. In addition, he heads the team in Germany that advises and implements corporate clients and their institutions for occupational pensions, in particular CTAs and pension funds, on their long-term investment policy, strategic asset allocation, the selection of suitable managers and the implementation of complex investment architectures.
---
Institute and Faculty of Actuaries (IFoA) – Matt Saker has begun his presidential term at the institute, taking over from Louise Pryor. Saker has been part of the presidential team for the past year as president-elect. Kalpana Shah joins the team as the next president-elect.
Saker has 30 years of experience working as an actuary in the life and general insurance industry. After a long career at Watson Wyatt, he joined Aviva in 2009 where he held the role of group chief actuary until January 2022.
Saker plays an active role in the UK actuarial profession and was elected to the council of the IFoA in 2016, before joining the regulation board in 2018. More recently he has been closely involved in the profession's response to climate change, the development of the IFoA's Diversity, Equity & Inclusion strategy, and became president in June 2022.
---
Clara-Pensions – The defined benefit "superfund" has announced a series of new hires.David Young joins as an additional independent non-executive director while Dan Adams, one of the company's current non-executive directors, joins the executive team as chief commercial officer.
Colette Christiansen and David Evans are joining the client and pricing teams, respectively. Christiansen was formerly a partner at XPS and head of proposition for the bulk annuity business at Scottish Widows. Evans has spent his career with Legal & General and Prudential Assurance, latterly as director, innovation.
Finally, Ravi Dua has joined as head of data and analytics. He was previously data architecture lead at the UK Health Security Agency.
---
Partners Capital Investment Group – Christoph Günther and Michael Viehs have joined the firm as head of public equities and global head of sustainable investing, respectively.
Viehs will be based in London. He brings extensive experience in integrating ESG and sustainability factors into investment processes across asset classes. His responsibilities include engaging with asset managers on ESG integration, working with Partners Capital's clients on developing their sustainable investing policies, as well as further developing the firm's ESG reporting capabilities. He will report directly to Arjun Raghavan, Partners Capital's CEO.
Viehs joins from Federated Hermes where he was head of ESG integration. Prior to this, he was a researcher at the Smith School of Enterprise and the Environment at the University of Oxford, and is currently a part-time lecturer at the University of Applied Sciences, Upper Austria.
Günther, based in New York, takes on the role previously held by Alex Band, who now serves as co-chief investment officer of Partners Capital alongside Suzanne Streeter. Günther, reporting to Band, will lead the firm's public equities investment strategy, focusing on identifying and building deep asset manager partnerships to drive outperformance for the firm's clients.
Prior to joining the firm, Günther was an executive director at Goldman Sachs Asset Management, in the alternative investments and manager selection group. He most recently led the group's research efforts in fundamental hedge fund strategies and acted as co-chair of the manager selection investment committee.
---
Neuberger Berman – Manuel Kalbreier has been hired as managing director and head of alternative specialists, EMEA institutional, at the employee-owned investment manager. He joins from Wellington Management, where he spent seven years as managing director and regional director for alternatives in EMEA. Before that, he spent six years as partner and head of investor relations at Boussard & Gavaudan in London. He has held similar roles at Citigroup and Salomon Brothers.
---
Natixis Investment Managers – Natixis IM has appointed Marco Barindelli as head of Italy to continue to execute on its 2024 strategic ambitions and build closer ties with local clients and intermediaries in Italy.
Barindelli joins from Schroders Investment Management where he worked for over 20 years holding various senior sales roles across different client segments. In 2012 he was appointed head of intermediary clients for both the retail and wholesale business and was deputy country head for Italy. From 2017 he was a member of Schroders European intermediary management team.
---
Barnett Waddingham (BW) – Ruth Thomas has been appointed as the new actuarial consulting business area leader. She joined BW in 2008 and has a wealth of experience as a scheme actuary in helping trustees navigate the complexities of defined benefit pension schemes. She is also a member of BW's professional risk and compliance committee and leads the firm's QAS team.
Thomas replaces Paul Houghton who steps down after five years as the actuarial consulting business area leader. Houghton will continue as a partner at BW.
---
Detailhandel – Renate Pijst became a director of the Dutch Detailhandel pension fund on 1 June, on behalf of the employers' organisation Detailhandel Nederland. She succeeds Ad van Dorssen. Pijst sits on the pension fund's pensions and asset management committees.
In addition to her new board position at Detailhandel, Pijst is director of pension fund Ahold Delhaize. She has been working for Ahold since 2010. Before that, she worked for the actuary firm Hewitt for 17 years.
---
International Longevity Centre (ILC) – David Sinclair will be taking over from Sally Greengross as CEO of the ILC following a detailed selection process by the board. Greengross, who led the ILC since its inception in 1997, is moving into a new role of executive president.
"I am immensely proud of all the ILC has achieved since I launched the organisation in 1997," she said. "We have challenged, influenced and changed policy. Now is the right time for me to step into this new role."
Sinclair said the ILC had achieved much, but here were still many challenges to face. "Our failure to adapt our economy to demographic change has hit economic growth across the world and contributed to huge skills shortages. Our health and care systems are creaking at the seams and too many people of all ages aren't getting the services they need. Our failure to adapt our communities for young and old people alike hinders our ability to build intergenerational solidarity. Society is vastly unprepared for ageing and there is no sense of urgency in public policy. I plan to help provoke that urgency."
---
SKAGEN – The Nordic fund management boutique which is part of Storebrand Asset Management has made an addition to its UK team.
Abigail Sheridan-Toombs has joined as director, institutional sales, from Kempen Capital Management where she developed institutional and wholesale relationships. Prior to that, she was a business development consultant for Redington.
At SKAGEN Sheridan-Toombs will be responsible for UK institutional business development for the group's products.
---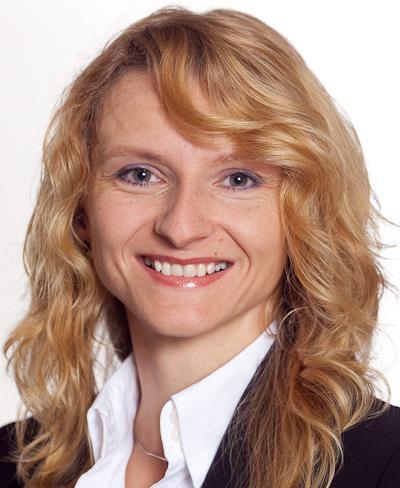 La Française – Denisa Čumova has been hired as head of portfolio management and quantitative research for Germany. Čumova has 18 years of experience in portfolio management beginning in 2004 with Berenberg as an equity and multi-asset portfolio manager.
In 2008, she was promoted to head of total return management and in 2017 she was named head of quantitative research for Berenberg Bank Wealth and Asset Management.
---
CIFC Asset Management LLC – Conor Daly has joined the alternative credit specialist as head of European credit. He will serve as a managing director and senior portfolio manager overseeing CIFC's European investment business with a focus on continuing to grow the firm's European corporate credit investment platform.
Daly joins from OnexCredit, where he was managing director, head of European credit. Before that he spent eight years at BlackRock.
---
AXA Investment Managers (AXA IM) – The asset manager has announced two new hires in its global credit team, with Charles Fianko joining as portfolio manager, and Monique Carter as a solutions strategist, effective on 29 June and 26 May, respectively.
Fianko joins from Lloyds of London, where he was also a member of Climate Change Investment Committee and brings experience in tailoring corporate strategy to deal with climate change risks within investment holdings.
Carter joins from Insight Investment and will be working in the portfolio solutions team, designing and tailoring solutions to meet specific client needs, including sustainable and cashflow driven investments (CDI).
---
2° Investing Initiative (2DII) – Hélène Lanier has been appointed managing director of 2DII France. The first female head of the organisation, Lanier was previously at Banque de France as strategy director and before that at ACPR, the prudential regulation authority, working in European affairs, consumer protection.
2DII said "her training and experience in international risk management, in-depth knowledge of European decision-making mechanisms and of the emerging strategic issues for the financial sector make her the ideal person for identifying the new tools and methods to help financial institutions meet their climatic and environmental challenges".
"Hélène's mission is to steer the new development phase of 2Dii, relying on the close links established with our partners and in accordance with the values of independence and scientific rigor," said Robin Edme, chair of the board of 2DII France. "She will foster the exploration of new fields of research, especially biodiversity, impact or net zero trajectories."
---
Allspring Global Investments – Charlie Wilson has been named head of financial institutions for the UK and Switzerland. Before joining Allspring, he worked as head of European accounts at PGIM Investments, within the global financial institutions group at Investec Asset Management, and in a senior sales role at Lazard Asset Management.