DWP, AP3, Credit Suisse AM, Hymans Robertson, Vontobel, CCLA
Department for Work and Pensions (DWP) – The UK government confirmed this week that Laura Trott would take over the role of pensions minister from Alex Burghardt, who left his role after less than a month in the job.
The move follows prime minister Rishi Sunak's most recent cabinet reshuffle, which saw Guy Opperman – previously the longest serving pensions minister between 2022 and 2017 – also confirmed as minister for Employment.
Trott, elected member of parliament (MP) for Sevenoaks in 2019, became one of two parliamentary under secretaries of State for Work & Pensions at the end of October, alongside Mims Davies.
Pressing issues to be addressed by Trott are the defined benefit (DB) funding code consultation and the impact of the liability-driven investing (LDI) crisis on DB schemes.
---
AP3 – Staffan Hansén, the incoming chief executive officer of Swedish national pensions buffer fund AP3, has now been installed in his new job, having started work there on 31 October.
The Stockholm-based fund revealed in June that it had hired Hansén – CEO of SPP Pension & Försäkring, a Swedish occupational pensions firm owned by Norwegian financial group Storebrand – to replace Kerstin Hessius.
In March, Hessius, AP3's longstanding CEO, declared her intention to step down from AP3 at the end of this year.
---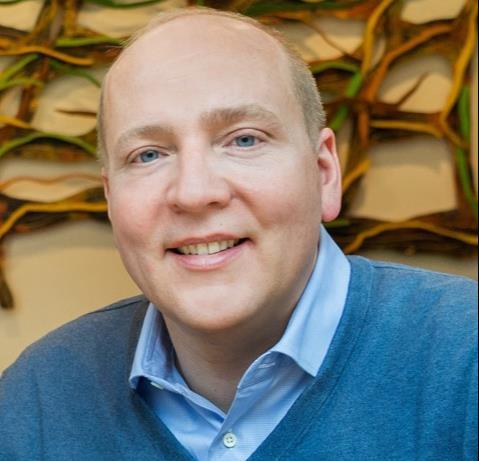 Credit Suisse Asset Management – Scott Ebner has been appointed head of product at Credit Suisse Asset Management. he will become part of the management committee of the asset management division and will be based in New York.
Ebner brings more than two decades of experience in product strategy and development for institutional and wholesale clients. Prior to joining Credit Suisse AM earlier this year in the product function, he held various product development roles at State Street Global Advisors, most recently as head of global institutional product. Previous professional positions were with NYSE Euronext and the American Stock Exchange.
In his new role at Credit Suisse AM, Ebner will be responsible for further developing and implementing the product strategy, in close partnership with the investment and distribution departments, ensuring continuous alignment with client needs and the division's strategic priorities.
---
Hymans Robertson – The consultancy has appointed former ACA chair Patrick Bloomfield as senior actuary. He joined Hymans Robertson in 2004 and has been a partner since 2006 and an equity member since 2010.
Having previously led the firm's trustee defined benefit (DB) business, Bloomfield's focus in recent years has been pension policy and providing strategic DB and defined contribution (DC) advice to a range of industry leading schemes and employers.
"As senior actuary I'm looking forward to helping our clients and my colleagues navigate a path through the uncertain economic future with confidence. My role will be to maintain the unique culture we have Hymans Robertson, which enables our talented people to do a fantastic job in an increasingly digital world," he said.
---
Vontobel – Jean-Louis Nakamura has been appointed as head of the firm's sustainable equities boutique, replacing Hans Speich who is retiring.
Nakamura will lead Vontobel's CHF15bn Sustainable Equities boutique, which has 35 investment professionals based in Zurich, Milan and Hong Kong. The boutique offers solutions in sustainable emerging market equities, Swiss equities, as well as impact and thematic investing.
With 27 years of experience in the public and the private sectors, Nakamura joins Vontobel from Lombard Odier, where he spent 14 years and was chief investing officer Asia Pacific and chief executive office of the firm in Hong Kong. Previously, he was Lombard Odier Investment Managers' head of multi-assets and deputy global CIO in Geneva.
---
CCLA Investment Management – The UK's largest charity investment manager has announced two strategic appointments to bolster its sustainability team and further extend its activities to drive real-world change.
In her new role as consultant for modern slavery, Sara Thornton brings her considerable experience to accelerate CCLA's 'Find it, Fix it, Prevent it' initiative to tackle modern slavery in investee companies' supply chains. Following on from a career with the police, she served a three-year term until April this year, as the UK independent anti-slavery commissioner. She also currently holds the position of professor of practice in modern slavery policy at Nottingham University Rights Lab, where she focuses on research in the area of prevention, business responses, supply chains, and the role of the financial sector in tackling modern slavery.
Also joining CCLA is Martin Buttle who is tasked with leading CCLA's 'Better Work' stream focused on ensuring fair and sustainable working conditions for companies' labour forces that are aligned with the UN Guiding Principles on Business and Human Rights.
Joining from responsible investment charity ShareAction, where he was head of good work, Buttle has a specialist background and extensive expertise in business, human rights and labour standards.