Mercer, Lærernes Pension, Generali, BMO, Notariaat, BNP Paribas, Buck, Kirk Kapital, Aon, LPP, Candriam, State Street, PTL, Jupiter, Columbia Threadneedle, AFME, Van Lanschot Kempen, Achmea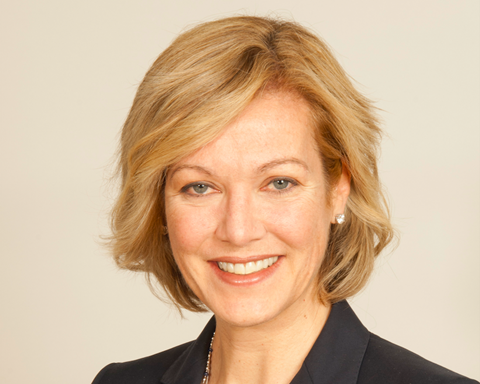 Mercer – The consultancy giant has hired Sylvia Pozezanac (pictured) as its UK CEO. She joins next month, subject to regulatory approval, and will replace Fiona Dunsire , who is set to become Mercer's global wealth leader.
Pozezanac was previously senior managing director for Prudential Financial 's client management unit, based in New York. Before her six-year spell with Prudential she had a 26-year career with Willis Towers Watson in a number of senior leadership roles in retirement and insurance. She also oversaw elements of the merger between Watson Wyatt and Towers Perrin in 2010.
In her new role, Pozezanac will be responsible for integrating the Mercer and Jardine Lloyd Thompson (JLT) teams, after Mercer's parent Marsh & McLennan completed its purchase of JLT earlier this month.
Martine Ferland, president and CEO of Mercer, said Pozezanac was "the ideal person to lead our business in the UK". Ferland also thanked Dunsire for her work leading the UK business since 2013, highlighting her "tireless work to improve opportunities for women and minorities across the industry".
---
Lærernes Pension – Paul Brüniche-Olsen has set the date for his retirement from his role as chief executive of Lærernes Pension. He will step down on 1 October, the Danish pension fund fund announced, having headed up the fund for teachers since 1995, and for most of its 26-year history.
---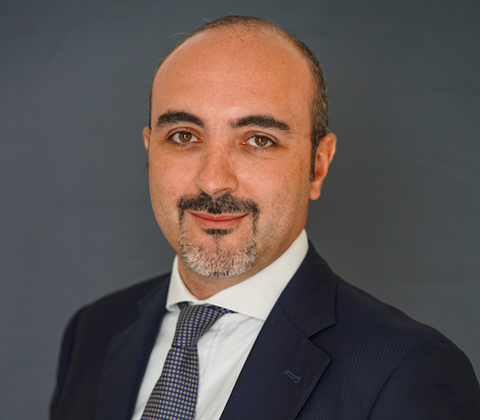 Generali – Francesco Martorana (right) has been appointed CEO of Generali Insurance Asset Management (GIAM), effective 1 April. He is currently GIAM's head of investments, a role the company said he would keep for the time being.
Martorana joined Generali in 2013 as head of group asset liability management and strategic asset allocation. He has previously worked in management positions for Allianz in Italy and Germany.
He succeeds Santo Borsellino , who has led GIAM as CEO since 2013. Borsellino has become chairman of GIAM's board and head of investments and asset management, corporate governance, implementation and institutional relations.
---
BMO Global Asset Management – The $260bn (€231bn) investment house has hired Stewart Bennett as global head of alternatives, responsible for the group's newly formed alternatives business that includes private equity, real estate and real estate securities.
Bennett will join on 7 May from Ondra Partners , an independent investment bank, where he was head of its financial institutions group. He has also held a similar role for Dresdner Kleinwort.
---
Notariaat – The €2.8bn Dutch pension fund for notaries and their staff has appointed Laetitia de Leede as a trustee, representing employees. She succeeds Toon Baakman , who was employer chair until January. His role was taken over by board member Adri Jansen. De Leede has more than 25 years' experience in financial services.
---
BNP Paribas – Geert Lippens has been named chief executive and country head for the Netherlands at BNP Paribas, responsible for all the company's Dutch group entities. He succeeds Daniel Thielemans , who held the role since 2016. Lippens was previously head of leveraged platforms and energy.
---
Buck – The UK consultancy has made four new hires to its team as it seeks to expand its offering.
Peter Dean joins from technology provider Broadstone as a senior investment consultant for defined benefit and defined contribution clients. Jamie Patterson has also joined as a senior investment consultant and principal, having previously worked for PwC. He will have particular responsibilities for Buck's work on fiduciary manager oversight.
Jenny Richards joins from BBS as a senior consulting actuary. She has also worked on committees at the Institute and Faculty of Actuaries and the Association of Consulting Actuaries.
Stuart Cameron has been appointed a senior benefit consultant. He was previously at XPS and will focus on provide benefits support to clients.
---
Kirk Kapital – Bjarne Graven Larsen has been appointed as the new chairman of Kirk Kapital, the investment company for the Kirk Johansen families, who are descendants of Lego founder Ole Kirk Kristiansen.
Graven Larsen, who recently set up his own asset management firm Qblue, will replace Casper Kirk Johansen in the role. Kirk Johansen will become deputy chair.
Oscar Mosgaard , senior industry expert at investment firm Triton, has also been appointed to the board, while Jens Jørgen Madsen and Leif Hasager have stepped down.
Graven Larsen was CIO at Ontario Teachers' Pension Plan for two years, and was CIO at ATP between 1999 and 2010. Mosgaard, meanwhile, was managing partner at Danish investment firm FIH Partners until 2014.
---
Aon – Marleen Lemmens is to start as chief transformation officer at Aon Netherlands. She has been tasked with improving efficiency in operational processes at Aon's Dutch divisions, focusing on improving service provision through digitisation and innovation. Lemmens has more than 25 years of experience in operations, transformation and optimising processes in financial services.
---
Local Pensions Partnership (LPP) – Joanne Darbyshire has been appointed as director of pension administration for the UK local authority pension collaboration. She has previously held several senior roles at Co-operative Group , and is currently a non-executive trustee and director at Leasehold Knowledge Partnership.
LPP provides pension administration services to more than 590,000 members in 17 public sector pension schemes.
---
Candriam – The €115bn asset manager has named Matthieu David as global head of financial institutions and partnerships. He will take on the role alongside his existing responsibilities as head of Candriam's Italian branch.
In the newly created role, David is responsible for global distribution for financial institutions, including banks and insurers. In Italy, he has helped Candriam's assets under management grow by more than 200% to €7bn.
David joined Candriam in 2015, and was previously head of external distribution in Italy for BNP Paribas Investment Partners. He has also worked at Fortis, Edmond de Rothschild and AXA.
---
State Street Corporation – Francisco Aristeguieta is State Street's new CEO for its international business, the financial services giant announced this week. Aristeguieta will join in July from Citigroup , where he was most recently CEO of its Asia business.
He also led Citigroup's Latin American business, and has worked as vice chairman of Banco de Chile. Aristeguieta will be responsible for State Street's business activities outside the US, the company said, including strategy, client engagement, talent development, and growth opportunities.
---
PTL – Dawn Harris has joined UK independent trustee company PTL as chief operating officer, a newly created role. She joins from Oury Clark , an accountancy and solicitors company, where she was director of finance.
Richard Butcher, managing director at PTL, said Harris' appointment reflected the company's "extremely ambitious" growth plans.
---
Jupiter/Columbia Threadneedle – European equities manager Mark Heslop has left Columbia Threadneedle Investments to join UK listed asset manager Jupiter . Subject to regulatory approval, Heslop will join in September. Jupiter plans to launch a European small cap equities fund, which Heslop will manage.
At Columbia Threadneedle, Heslop ran a £2.7bn (€3.1bn) European small cap strategy as well as working on the company's global small cap products.
Columbia Threadneedle has promoted two investment staff in response to Heslop's departure. Equity analyst Mine Tezgul is to become deputy manager of the Europe ex-UK Small Cap portfolios, supporting head of European equities Philip Dicken, while Scott Woods has been named manager of the Luxembourg-domiciled Threadneedle Global Smaller Companies fund. He was previously deputy portfolio manager.
---
Association for Financial Markets in Europe (AFME) – Founding CEO Simon Lewis will step down from his role at the end of his contract in October. He joined the European banking lobby group in 2010, and has overseen its growth to more than 80 people in three offices.
During his period as CEO he led the association's engagement with the European Commission on issues including the capital markets union, banking union, and the implementation of MiFID II, as well as AFME's work on Brexit.
The AFME board has begun its search for a successor "to ensure there will be time for a smooth handover".
---
Van Lanschot Kempen – The supervisory board (RvC) of Van Lanschot Kempen has nominated RvC chair Willy Duron for reappointment for a two-year period. It said it hadn't been able to find a suitable new candidate during an 18-month search.
---
Achmea – Achmea has appointed Roelof Joosten as a member of its supervisory board for a four-year term. He is to succeed Antoon Vermeer , who has completed his maximum term. Joosten was chief executive of dairy firm FrieslandCampina from June 2015 to January 2018, after joining the firm's executive board in 2012.
This article was updated on 29 April to amend Buck's company name.