Shell Netherlands, Sigrid Juselius Foundation, UK Labour party, NOW: Pensions, BLPK, Amundi, Mercer, Robeco, Axa IM, Invesco, Hermes, Kempen
Shell Pensioenbureau – Kenan Yildirim has been appointed as director of the Shell Pensioenbureau – which runs Shell's two pension funds, SSPF and SNPS – in the Netherlands as of 1 May. He has also joined the executive board of SNPS, Shell's defined contribution scheme for workers who joined since 2013.
Yildirim succeeds Janwillem Bouma, who starts as a trustee at the €7.4bn pension fund Hoogovens, the Dutch scheme of Tata Steel, as of 2 June. Yildirim was finance director at Shell Netherlands and has held different financial positions at Shell since 1999. Prior to this, he worked at Unilever.
The Shell Pensioenbureau also named Martin van 't Zet as senior legal counsel and compliance officer. He takes over from Stefan Tabak, who has taken on a different legal position at Shell.
Van 't Zet has also been appointed as an executive trustee at SNPS. He has been legal counsel at the Pensioenbureau since 2013, having joined from Watson Wyatt where he was a senior consultant.
Sigrid Juselius Foundation – Former Ilmarinen CIO Jussi Laitinen has taken up the role of chief executive at the Sigrid Juselius Foundation in Helsinki. He replaces Christian Elfving, who retired at the end of last year.
Laitinen headed up Ilmarinen's investment operations from 2001 to 2008, and then became chief executive of Aktia Bank for nine years until March 2017. He started work at the Sigrid Juselius Foundation at the beginning of this year.
UK Labour party – Debbie Abrahams, a member of the UK Labour party, the official government opposition, has been removed from her position as shadow work and pensions secretary. According to multiple national media reports in the UK, Abrahams had been accused of bullying members of her staff – claims she has denied.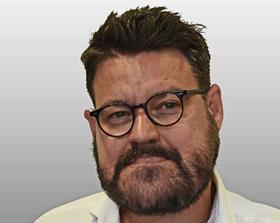 NOW: Pensions – The UK defined contribution master trust has confirmed Troy Clutterbuck as its permanent CEO. He took the role on an interim basis in August following the abrupt departure of Morten Nilsson, who had led the company since its launch in 2011. He first joined NOW: Pensions as chief financial officer in 2016, after a 15-year career with the Jardine Lloyd Thompson Group.
NOW: Pensions – wholly owned by Danish pension giant ATP – is the UK's third-largest auto-enrolment pension provider with more than £600m (€687m) in assets under management. It is the pension provider for IPE International Publishers.
In July last year it withdrew itself from the UK regulator's list of approved master trusts following administration problems, and was fined in February this year for "persistent administrative failings".
BLPK – The Swiss pension fund for the canton of Basel-Landschaft has found a new head of asset management: Thomas Monetti will be joining the CHF9.7bn (€8.1bn) pension fund from 1 September. He replaces Roland Weiss who will retire after 17 years as head of investments at the BLPK. Monetti joins from the CHF5bn pension fund for the canton of Solothurn.
Amundi – The French asset management giant has appointed Yerlan Syzdykov as global head of emerging markets. He replaces Mauro Ratto, who has "decided to explore new opportunities for the next stage of his career", according to Amundi.
Syzdykov was made Ratto's deputy in July last year following Amundi's acquisition of Pioneer Investments. At Pioneer, Syzdykov was head of emerging markets bond and high yield, having joined the group in 2000.
Mercer – Robert Baker has been named diversity and inclusion consulting leader for Europe and the Pacific region at the global consulting group. The company said Baker would "drive growth in Mercer's diversity and inclusion consulting services throughout the region by helping clients build the diverse and inclusive workforces they need for the future".
He has worked at Mercer for more than 20 years as an investment consultant and latterly as a global client director, working on multi-national accounts.
Robeco – Mark van der Kroft has been appointed as head of a new "trend and thematic" investment team for the €152bn Dutch asset manager Robeco and RobecoSAM as of 1 June.
Until March 2017, Van der Kroft had been working for Robeco as sales manager for Dutch institutional clients and as CIO for equity for 16 years. Last year, he was named director of strategic institutional business development at the €246bn asset manager NN Investment Partners.
The new 18-strong team is the result of a merger between Robeco's trend investment team and two thematic investment groups from RobecoSAM. It operates from Rotterdam and Zürich and manages 10 funds, focusing on themes such as smart energy, sustainable water, sustainable and healthy living, and worldwide fintech stocks. It has €7bn in assets under management.
Axa Investment Managers – The French asset manager has hired Matthew Murtagh as a senior consultant relations manager. He is based in London and will be responsible for European clients. He joins from boutique investment firm Oaktree Capital Management where he was assistant vice president for marketing and client services. Prior to this he worked in marketing and consultant relations at Schroders.
Invesco – The investment management giant has appointed Tom Sartain as a senior portfolio manager in its London-based fixed income team. He will work on the group's global multi-sector offerings. He previously held a similar role at Schroders, where he worked with Gareth Isaac, now CIO for Invesco's fixed income team in Europe, the Middle East and Africa.
Hermes Investment Management – The £33bn asset manager has added two new hires to its fixed income team in London. Stephane Michel joined as a senior portfolio manager on 19 March. He works on the group's asset-based lending platform and the wider multi-asset credit offerings. Andrew Lennox joined as an asset-backed securities (ABS) portfolio manager on 3 April and will focus on the European ABS market.
Kempen Capital Management – Kempen has appointed Athole Skinner to the role of senior investment manager in its Edinburgh-based European small-cap team. He previously ran his own research company, Hirta Investment Research, but has also worked at Alliance Trust, Scottish Widows and Schroders during a 20-year career.