Universal-Investment, DNB, Neuberger Berman, SAREF, Natixis, Detailhandel, AZL, ICG, Cambridge Associates
Universal-Investment – CEO Bernd Vorbeck is to hand over leadership of the Frankfurt-based asset manager and master-KVG provider to Michael Reinhard, currently chief operating officer, with effect from 1 May, as part of a leadership restructure.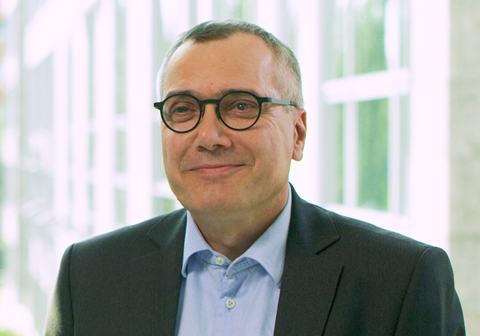 Vorbeck (pictured) is to move to Universal's supervisory board, after spending 30 years in a variety of roles at the €406bn group. He joined in 1989 and was made a member of the management board 10 years later. He has been CEO since 2007, and also sits on the management board of BVI, the German asset management industry association.
"I am proud that I was able to accompany Universal-Investment and the dedicated people who contributed to this success, and to have played an active role in shaping the company's transformation into the top infrastructure platform for the fund industry," Vorbeck said.
"In the last two years, we have successfully laid the foundations for Universal-Investment's future development, and this is now an opportune time to usher in a new generation in management."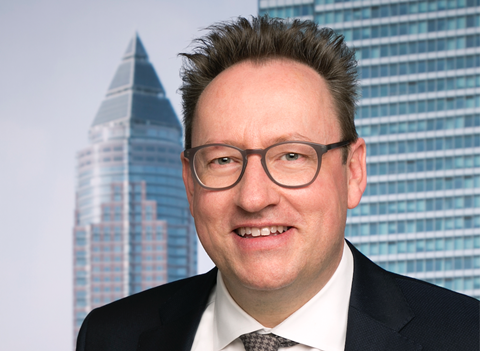 Reinhard said the company aimed to reach €500bn in assets under management and administration by 2023 and become "the largest fund service platform for all asset classes in Europe". It is hiring 150 support staff in Poland and investing in technology and automation.
He became COO last year after joining from AXA Group where he spent 15 years, latterly as global head of operations for AXA Investment Managers.
In addition, Katja Müller, currently head of sales and relationship management at Universal, is to become chief customer officer, a newly created position. She joined in 2014 after 12 years at Deutsche Bank, and also worked at DWS for 10 years.
Daniel Fischer, director at Montagu Private Equity, which owns Universal, said the asset manager was "an unparalleled success story – with Bernd Vorbeck having played a decisive role here".
---
DNB – Kommer van Trigt is to start as chief investment officer at De Nederlandsche Bank (DNB), the Dutch financial services regulator, from 1 March. He will be tasked with the management of DNB's investments as well as the financial reserves of the Dutch state, totalling approximately €23bn.
He succeeds Edith Siermann, who moved to NN Investment Partners earlier this year after less than 18 months in the job. Van Trigt joins from the €171bn Dutch asset manager Robeco, where he has worked since 1997. He left as head of its fixed income team. Prior to his role at Robeco, he worked at DNB as an economist for two years.
---
Neuberger Berman – The $304bn (€268.4bn) asset manager has hired multi-asset specialist Joe McDonnell from Morgan Stanley Investment Management (MSIM). He joins as head of portfolio solutions for the EMEA region.
McDonnell spent 10 years at MSIM, also as head of portfolio solutions, and has also held senior roles at corporate pension funds, including head of investments at Shell and head of fixed income at IBM.
In his new role, he will be responsible for designing and overseeing multi-asset mandates, and implementing "customised quantitative solutions" for Neuberger's institutional clients.
---
Syntrus Achmea Real Estate & Finance – SAREF has named Mascha Hendrickx as chief financial officer, effective from 1 July. She is to succeed Cindy Rombouts, who left on 1 January. Hendrickx joins from KMPG, where she has been an audit partner since 2012.
In addition, George Dröge, director of mortgages, intends to step down from the executive board on 1 September. He will stay on at SAREF for an additional couple of months to aid a smooth handover of responsibilities, the company said.
---
Swiss Life Asset Managers – Michael Hennig has been appointed as head of securities for Swiss Life Asset Managers' operations in Germany. He joins on 1 March and will be responsible for distribution, as well as expanding the company's services to occupational pension funds.
Hennig was previously at Fidelity International where he spent more than 11 years, latterly as head of workplace investing in Germany. He has also worked at Nordwest Finanz Vermögensberatung and several Sparkassen institutes in Germany, mostly in the areas of pension solutions and real estate.
---
Natixis Investment Managers – France's second-biggest asset manager has hired Harald Walkate as its first head of corporate social responsibility (CSR) and ESG. He will have oversight of how CSR and ESG is implemented across Natixis and its affiliate managers.
Walkate joins from Aegon Asset Management in the Netherlands, where he was global head of responsible investment. He is also an adviser to the Impact Management Project, which aims to set standards for measuring the impact of investments. He will continue this advisory role following his move, Natixis said.
---
Detailhandel – Lieske van den Bosch has been appointed to the board of the €21bn Dutch industry-wide pension fund for the retail sector, Detailhandel. Van den Bosch, a former HR manager at retailer Leen Bakker, currently runs an HR consultancy. She is also a trustee at Wonen, the €3.5bn closed pension fund for the furnishing industry and a potential merger partner for Detailhandel.
---
AZL – Pensions provider AZL has added Rob Dingemans to its executive board as director for business development. He has previously worked at insurer Interpolis and pensions provider Achmea.
---
Intermediate Capital Group – The €35.2bn private assets specialist has appointed Jamie Rivers as a managing director for its UK equity and mezzanine debt team. He will specialise in sourcing UK investments for ICG's European strategy. Rivers joins from BC Partners where he worked for 15 years, originating and executing private equity investments.
---
Cambridge Associates – The consultancy group has hired Chris Powell as an investment director in its pensions practice. He joined last month from EY where he spent more than six years on its pensions advisory team. A qualified actuary, Powell will feed into Cambridge Associates' work providing fiduciary management and investment advisory services to UK pension schemes.