Newton, ZEDRA, IFM Investors, TPT, Vidett, Gresham House, Kyrkans, FTN, IFU, FCLTGlobal, VFPK, Deutsche Bank
Newton Investment Management – Nico Aspinall has joined as head of product advocacy, a newly-created role within Newton's responsible investment team.
In this new position, Aspinall will have a global remit overseeing the development of Newton's sustainable investment capabilities. He will work with clients and industry groups, providing guidance and expertise on ESG themes as well as collaborating internally with portfolio managers and research teams on the firm's sustainability strategy. He will report to Therese Niklasson, global head of sustainable investment.
Aspinall has 15 years of relevant industry experience, most recently as chief investment officer at Connected Asset Management where he led the firm's sustainable development strategy. Prior to this, at B&CE (now The People's Partnership), he coordinated investment strategy, governance, and implementation across the group. In 2016, he founded his own consulting company to advise defined contribution (DC) pension schemes on the integration of ESG and managing climate risks.
---
Gresham House – The specialist alternative asset manager has appointed Claire Glennon as head of UK institutional sales, and Alastair Leather as director, institutional business, to work alongside Heather Fleming, managing director, institutional business.
Glennon joins on 1 August 2023 from Schroders where she was most recently UK head of sustainability. Leather joined on 3 July having most recently been director, institutional business at Ninety One (formerly Investec Asset Management).
In this newly-created role, Glennon, who has more than 25 years of industry experience, will support the continued growth of the business and meet the increasing institutional demand for sustainable investment solutions. Prior to her sustainability role at Schroders, she was co-head of the UK institutional business, and formerly head of UK and Ireland business development.
Glennon will join Fleming in growing and servicing Gresham House's expanding institutional client base, with a primary focus on Local Government Pension Schemes (LGPS) but also covering insurance companies, charities, and endowments where the business is experiencing increasing interest as institutional investors seek exposure to its innovative solutions that deliver both sustainability outcomes alongside attractive returns helping clients meet their net-zero goals.
Leather will primarily focus on managing and developing investment consultant relationships as well as sales coverage. He has held senior positions in the asset management sector for over a decade. Following 10 years at Goldman Sachs, he joined Ninety One in 2018, where he was responsible for new business development across public and private markets.
---
Kyrkans pension – David Lindenstrand, chief risk officer (CRO) of the Church of Sweden Pension Fund since September 2021, has been formally appointed as its chief sustainability officer (CSO), the pension fund announced. He now holds the two roles alongside each other.
---
ZEDRA – Mark McKeary has been appointed as ZEDRA's commercial director to support its global fund solutions team.
In his new position McKeary will be reporting to Wim Ritz, global head of funds. The appointment follows ZEDRA's rapid growth in the funds sector, with operations in key jurisdictions catering to a global clientele as McKeary will work within its London location to identify new business opportunities and to build secure and unfaltering relationships with seasoned as well as emerging fund managers and their advisers.
This entails McKeary closely working with ZEDRA's wider fund solutions team to advise fund managers who are looking to establish new investment funds, outsource fund administration or change fund administrators. In particular, McKeary will help guide fund managers on the best jurisdiction for their fund, in accordance with their specific needs.
Prior to joining ZEDRA, McKeary held senior positions including the role of commercial director with several leading fund administration players.
---
Fondtorgsnämnden (FTN) – Linda Wejde has been appointed by the new government agency running Sweden's reformed premium pension platform, the Swedish Fund Selection Agency, to work in its procurement and product strategy unit, the agency announced.
Wejde previously worked at SPP and Mercer, and most recently, was project manager and head of operations at the insurance technology firm Omocom, FTN said. She will start her new job at FTN after the summer.
---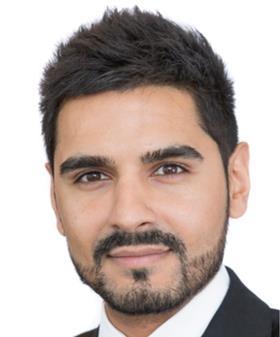 IFM Investors – Armit Bhambra has been appointed as the firm's head of client solutions EMEA. Based in London, Bhambra will spearhead IFM's client solutions business in EMEA, reporting to recently appointed head of global client solutions John Gee-Grant.
Working alongside the global team, Bhambra will focus on creating strong partnerships with EMEA-based clients and executing on IFM's client strategy in the region. He has previously held senior roles at BlackRock, including building its asset owner business for iShares in the UK and driving the initiative across EMEA.
More recently he was the head of BlackRock's UK corporate pensions business.
---
IFU – Torben Huss has decided to step down as chief executive officer of Denmark's Investment Fund for Developing Countries (Investeringsfonden for Udviklingslande, IFU) when his contract expires on 1 January 2024, the state fund announced.
However, he said he would continue working at IFU until a proper handover to a new CEO has been completed.
Huss, who has been employed by IFU for more than 30 years, said in a statement that he was sad to say goodbye, but that he looked forward to engaging in other interests and having more time with his family.
---
TPT Retirement Solutions – Paul Eagles has been appointed as senior professional services manager at the UK workplace pension scheme.
In his new role, Eagles will be responsible for providing professional services to sponsoring employers and collaborating with TPT's external strategic partners. He will also support interested employers in determining if joining a potential multi-employer collective DC scheme could create better employee retirement outcomes.
Eagles has a breadth of experience across DC schemes and the wider pensions industry. He has worked in pensions for 17 years, managing teams that covered new business development, account management and implementation.
Before joining TPT, Eagles most recently served as head of DC client commercials and business management at Legal & General Investment Management, where he was responsible for managing the retention of all existing DC schemes and oversaw a client relationship management team.
---
VFPK – The German Association of Company Pension Funds (Verband der Firmenpensionskassen e.V., VFPK) has expanded its management board by adding two new members, Heike Pohl, member of the board of directors at the multi-employer pension fund Versorgungskasse Deutscher Unternehmen, and Christian Jacob, head of pension and insurance at Nestlé Pensionskasse.
Hubert Stücke of Nestlé Pensionskasse has stepped down from the management board, which also includes Helmut Aden, member of BVV, the pension provider for the German financial sector, Carsten Ebsen, actuary at the Hamburger Pensionskasse, and Andreas Hilka, member of the board of directors responsible for asset management at the pension fund for employees of the Hoechst Group.
Aden is the chair of the board of VFPK. The position of vice-chair is jointly held by Pohl and Hilka.
---
FCLTGlobal – Carine Smith Ihenacho, chief governance and compliance officer at Norwegian sovereign wealth fund manager Norges Bank Investment Management, has been appointed to the board of directors of FCLTGlobal – a non-profit organisation based in Boston, US.
At the same time, FCLTGlobal – which develops research and tools, and whose members are large companies and investors worldwide – announced João Schmidt, CEO of Brazilian investment company Votorantim, would also join the board. Both appointments are from 1 July.
---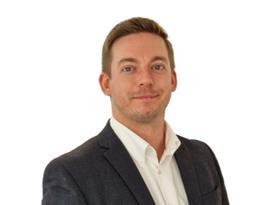 Vidett – Tom Earl has been appointed as head of opportunities to help drive business growth opportunities across the UK.
Earl joins from KPMG UK where he was senior pursuit coach. He brings more than 10 years of experience as a business-development specialist in pensions, professional services and technology to Vidett.
He started his business-development career in 2013 as a bid and commercial analyst at CenturyLinkand since then has worked in business-development teams at leading pensions organisations including Mercer, BDO, Buck and BESTrustees.
Wayne Phelan, co-CEO at Vidett, said: "Tom brings a huge amount of industry expertise and knowledge which will be invaluable to our business-development team as we focus on our growth. Vidett was only formed in February and since then we have concentrated on expanding our team with some of the top professionals in the industry. We wish Tom every success in his new role."
---
Deutsche Bank – Massimo Aglietti is the new chair of the pension fund for employees of Deutsche Bank in Italy. Aglietti, the scheme's member representative, succeeds Paolo Trivisonno, whose mandate as president has come to an end. The vice-chair of the scheme is Massimo Serva.
The pension fund for the Deutsche Bank in Italy had 4,248 members as of the end of last December.