TPT, Mercer, NextGen, Close Brothers, Fiera Capital, NLV, PMI, FTN
Pensions Management Institute (PMI) – The institute has announced the election of Robert Wakefield as its new president following its 47th annual general meeting (AGM) on 25 July 2023.
In his new role, Wakefield will chair the advisory council as well as continue to sit on the board as a non-executive director (NED). He is currently head of pensions administration at First Actuarial and has worked in the UK pensions sector for over 30 years in a variety of roles including pensions administration, actuarial and scheme secretarial including positions with Mercer, and Barnett Waddingham. At First Actuarial, Wakefield works with a range of clients of varying sizes and from a range of sectors.
Sara Cook – having served one term as president, following two consecutive terms as vice-president and a member of the advisory council, and a board member since 2020 – has stood down by rotation at the AGM. Cook has been an ambassador of the institute over her many years of service and the PMI board has thanked her for her service.
Rosie Lacey, pensions manager at Kier, has stood down in her role as vice-president, having reached the end of her first term on the advisory council and has therefore stepped down as a NED on the PMI board as well.
Announcements of the PMI's new vice-presidents will follow in due course.
Ruston Smith remains chair of the board for a further year, as agreed by the board in May 2021, as part of his three-year term.
---
Mercer – The consulting and investments firm has appointed David Morrow to the new role of insurance propositions leader for Europe, Middle East and Africa.
Morrow will lead the further development and implementation of Mercer's investment proposition and services to insurers across the advisory and solution spectrum, ensuring Mercer further expands its position as a leading provider of investment services to insurers.
"Mercer has a wide array of solutions to support insurers in optimising their assets, reducing risk and efficiently managing their investment frameworks," said Amit Popat, partner and global head of financial institutions at Mercer. "With a team of over 30 insurance professionals and multi-billions of insurance assets implemented and under advisement globally, it is important Mercer continues to invest to enhance and evolve the ways in which we empower insurance businesses globally," he added.
Morrow brings more than 15 years of experience with European insurers and joins Mercer from BNY Mellon, where he was responsible for the company's largest insurance relationships in Europe. Prior to that, he spent eight years at DWS, primarily focusing on the company's European insurance clients.
---
Swedish Fund Selection Agency – The Swedish government has appointed Hanna Kristiansson as member of the board of the Swedish Fund Selection Agency (Fondtorgsnämnden, FTN). The appointment runs until 31 August 2026. Kristiansson, a judge at the Administrative Court of Appeal in Stockholm, is replacing Mikael Westberg who, the agency says, has requested to be released from the post.
---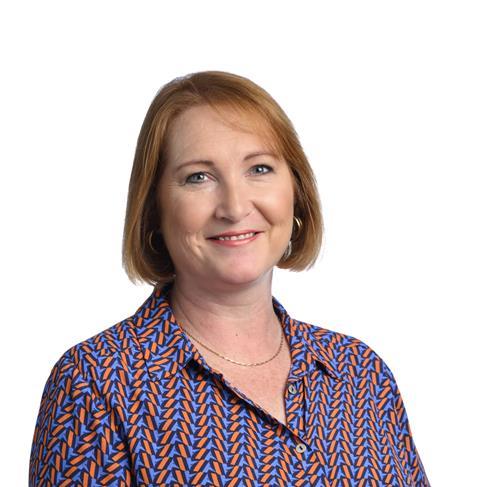 TPT Retirement Solutions – Georgie Edwards has been appointed as the firm's new head of defined contribution (DC).
Edwards brings a wealth of DC pensions experience and expertise to the role, further strengthening TPT's commitment to delivering exceptional retirement outcomes to employers and members. At TPT, she will report directly to Philip Smith, TPT's DC director.
With an extensive background in the pensions industry, Edwards has a proven track record in designing and implementing innovative retirement strategies for organisations of all sizes. She joins from Fidelity International, where over recent years she has worked on improving employer experience and proposition development. She was also responsible for fostering DC sponsor and trustee relationships. Before joining Fidelity, Edwards provided DC consulting services to corporates and trustees while at LCP and PwC.
Edwards will play a key role the development of TPT's new DC product set to launch in 2024. The offering will transform the member experience and aims to make the transition from accumulation to decumulation easier for members by providing a whole-of-life fund to provide a sustainable inflation-linked income in retirement. This new product will be part of a digital solution with tools to make retirement choices clear and easier to understand.
---
NLV – The new asset management joint venture for direct real estate investments in the Netherlands that was founded by pension asset manager MN and public transport fund Rail & OV in May, has appointed Jan Willem Siekman as its first chief executive officer.
Siekman has a background as head of distribution and sales for various asset management firms including Aegon Asset Management, MN, Amundi and Robeco. He has no specific experience in real estate. NLV (Nederlands Vastgoed, Dutch real estate) will become operational on 1 January 2024, when the 50 real estate specialists of MN and Rail & OV will join the firm.
---
NextGen – Knowledge expert Angela Sharma is set to take the reins on a new NextGen sub-committee, focused on expanding training opportunities for its members.
Central to NextGen's mission is creating a space for the next generation of pensions industry leaders to debate, learn and network. Since 2018, it has provided members with access to training and other career-development opportunities through its cross-industry mentoring programme, networking events and other initiatives.
NextGen's training sub-committee will be chaired by Taylor Wessing's Sharma, who is currently recruiting for a like-minded team of individuals to support on enhancing the training programme and content, as well as feeding into the main committee's broader strategy and decision-making.
Anyone who would like to get involved can register their interest online.
Currently senior counsel – knowledge at Taylor Wessing, Sharma has a strong background in delivering training and development programmes which encompass topics from technical knowledge and written communication, to networking and business development.
---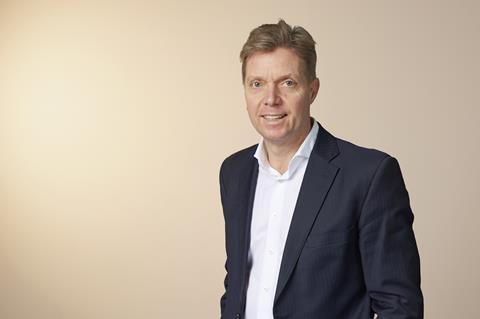 Close Brothers Asset Management – Nic Heath has joined as senior investment director. Based in Birmingham, he will provide bespoke investment management services for private clients, trusts, charities and pension schemes. He will work directly with clients and in collaboration with financial advisers, lawyers and accountants.
Heath has more than 20 years of experience in investment management, having embarked on his investment career with investment manager Albert E Sharp in 1988. He later joined leading stockbroker Gerrard, which was subsequently acquired by Barclays Wealth. In 2007, Heath joined Williams de Broe, later known as Investec W&I.
---
Fiera Capital – Mandy Adamou has been appointed as managing director, head of consultant relations, EMEA (Europe, Middle East and Africa) & Asia.
This new role aims to enable Fiera Capital to expand its presence in EMEA and continue to build and develop strong relationships with a global network of consultants.
Adamou will partner with Frederick McNeill, vice-president, institutional markets, and they will leverage their combined market knowledge and expertise to optimise Fiera Capital's consultant activities and ensure the best outcomes for its clients across the globe.
To this end, Adamou will chair Fiera Capital's global consultant committee and collaborate with internal executive stakeholders. She will report to Klaus Schuster, executive director and CEO, EMEA.
Adamou brings over 25 years of experience in consultant relations for global financial institutions to Fiera Capital. Over the course of her career, she has launched several solutions and overseen consultant activities in multiple global regions, including EMEA, Asia and the US, building trust and strategic relationships with partners around the world. In her most recent role, Amadou acted as managing director, global head of consultant relations (EMEA) at a private global asset manager in London.