PFZW, Ilmarinen, LGIM, Aegon Asset Management, INDEFI, PGGM, JØP, CQS, 100% Club, Neuberger Berman, ASR, Pensions Policy Institute, Barnett Waddingham, ECPA, iM Global Partner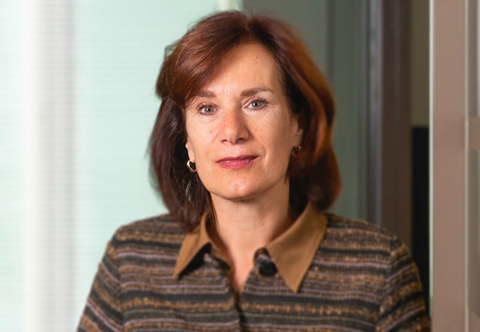 PFZW – The €217bn Dutch healthcare sector scheme has appointed Joanne Kellermann (right) as its new independent chair as of 1 June. She succeeds Carla Moonen, who stepped down on 1 November.
Between 2007 and 2014 Kellermann was a member of the executive board of regulator De Nederlandsche Bank, responsible for supervision of pension funds and insurers. Subsequently, she was a trustee at the European Banks Resolution Authority in Brussels.
Albert Vink, deputy chairman at PFZW, underlined the importance of a new chair, citing challenges including the long-awaited new pensions system.
---
Ilmarinen – Finland's biggest pension insurer has appointed Matias Klemelä as its new chief financial and risk officer and Barbara D'Ambrogi-Ola as its new chief actuary, as part of a change to its management board.
Klemelä is currently CFO and will see his role broadened to include some of the duties of the current chief risk officer and chief actuary Hillevi Mannonen, who is leaving Ilmarinen. Three functions are to be merged into one department under Klemelä as of 1 July – the financial department, actuarial services and risk management – with Klemelä remaining as a director on the board.
Meanwhile, D'Ambrogi-Ola will report directly to Ilmarinen's president and chief executive Jouko Pölönen. The provider said the management board changes were part of its ongoing reorganisation as it sought to become more customer-focused and agile.
---
Legal & General Investment Management (LGIM) – Sonja Laud has become the new CIO of the UK's largest asset manager, subject to regulatory approval. It follows the departure of Anton Eser after 13 years with LGIM as head of fixed income and CIO.
In a statement, the asset manager said Eser was returning to South Africa for family reasons while also wishing to take on "a more hands-on investing role with a particular focus on ESG and social impact investing in Africa".
Laud joined LGIM in January 2019 as deputy CIO. The company she had been working with Eser to restructure the investment team "to ensure we continue to deliver best-in-class investment solutions for our clients".
---
Aegon Asset Management – Bas NieuweWeme has been appointed as a global chief executive of Aegon Asset Management as of 24 June. He will succeed Sarah Russell who will step down after nine years.
NieuweWeme joins from Prudential Financial Investment Management, where he was managing director and global head of the institutional relationship group. Aegon said Russell would support NieuweWeme to ensure a smooth transition.
---
INDEFI – The Paris-based strategic investment management consultancy has appointed Christina Böck as partner to lead its expansion into Germany, Austria, and Switzerland. Böck was chief investment officer at Profond, a CHF7.5bn (€6.7bn) Swiss multi-employer pension fund, from 2016 to early 2018, and then started her own consulting business. She joined Profond after 15 years in different roles at AXA Investment Managers.
Richard Bruyère, managing partner at INDEFI, said: "We have always considered the DACH region as a key area for our clients. It is the largest European investment management market in mainland Europe and a fast-growing market for private assets. With Christina on board, we are looking to further strengthen our relationships with asset managers, institutional investors and fund distributors in this region."
---
PGGM – Erik Goris has started as new director for investments at the €1.4bn pension fund for the island of Aruba as of 1 June. He was previously a director of Volo, the general pension fund (APF) of the Dutch pensions provider PGGM. The consolidator vehicle is to be liquidated as it no longer fits into PGGM's strategy.
Goris started his career as lawyer of mergers, takeovers and private equity at law firm Allen & Overy. He subsequently worked as corporate finance specialist at ING Wholesale Banking and director of asset-liability management and policy advisor at the €215bn asset manager PGGM. He has been chair of Volo, which he helped set up, since 2016.
---
JØP – Helle Munk Ravnborg and Anders Ehlers Andersen have been appointed as new members of the supervisory board of the Danish pension fund for lawyers and economists, JØP. The fund has recently decided to enter into a full merger with its long-term cooperation partner DIP, one of the Danish pension funds for engineers.
Munk Ravnborg is a senior researcher at the Danish Institute for International Studies, while Ehlers Andersen is a lawyer, working both in a public-sector role and as a self-employed practitioner.
In the recent membership vote, previous board members Torben Huss and Morten Wig Harboe-Jepsen failed to win re-election. In its upcoming merger, Anders Eldrup Formand will remain as chair for the joint fund, named P+.
---
CQS – Serge Harry has joined the credit specialist manager as group chief financial officer, reporting to Xavier Rolet, CQS' chief executive officer, with whom he worked at the London Stock Exchange Group (LSEG).
From 2011 to 2013 he was senior adviser to Rolet, working on the acquisition of LCH Group. He then became a member of the group executive committee, chief of staff to Rolet, and group country head for France, Benelux and Germany. Before working for LSEG, Harry was chairman and CEO of BlueNext, a global carbon credits trading exchange.
---
The 100% Club – Deborah Gilshan has left Aberdeen Standard Investments, where she was ESG director, to focus on the future development of The 100% Club, which she founded in 2011 as a network for female governance professionals. She will also pursue new opportunities and projects in the related fields of investment stewardship, corporate governance and diversity.
Before joining Standard Life Investments as governance and stewardship director in 2017, Gilshan worked for nearly 10 years at RPMI Railpen, the in-house manager of the £28bn (€32bn) pension scheme for the UK railway sector, most latterly as head of sustainable ownership.
She told IPE that The 100% Club had "flourished into a successful multi-sector alliance", adding: "It is my contribution to retaining women in sectors challenged on gender balance and I will be focusing on new initiatives to further boost the female talent pipeline."
Gilshan is also an ambassador for the 30% Club, a group campaigning for greater representation of women on the boards of FTSE 100 boards.
---
Neuberger Berman – The US-based investment manager has appointed Jose Cosio to lead intermediary client coverage across Europe, the Middle East, Africa and Latin America.
He joins from Alliance Bernstein where he spent nine years in various senior business development roles, including most recently as managing director of global intermediaries for the UK, Middle East, North Africa and southern Europe. He has previously held roles at Wachovia Securities and Old Mutual Bermuda.
---
ASR – The supervisory board of insurer ASR is to appoint Ingrid de Graaf-de Swart as a member of the executive board. She is to fill in a vacancy that emerged as a consequence of ASR's new management structure.
De Graaf joins from Aegon Netherlands where she was chair of private clients since 2017. Prior to this, she worked in several management positions at Delta Lloyd. She has also been chief executive at ABN Amro Insurance and member of the executive board at Delta Lloyd.
---
The Pensions Policy Institute – The PPI's director Chris Curry has been appointed as principal of the Pensions Dashboard Industry Delivery Group with the Money and Pensions Service, a role he will take up on 8 July. He will reduce the amount of time he spends on PPI work as a result. The PPI council said it welcomed the recognition Curry had received in being appointed to the dashboard role.
---
Barnett Waddingham – The UK consultancy has hired Dean Hughes as head of enterprise risk management within its corporate consulting team. He was previously global head of risk and advisory at VinciWorks, an international tech, education and consulting company.
Hughes said: "Our goal is to integrate data within the risk conversation, not only for measuring risk but to provide compelling insights to inform decision making – be it through cost reduction, risk or revenue optimisation."
---
ECPA – Paul Burnett is the new chairman of the Employer Covenant Practitioners Association (ECPA), the UK covenant specialists group. Burnett is head of employer covenant at RPMI Railpen, the industry-wide pension fund for UK railway companies.
He takes over from Donald Fleming, partner at RSM. Andy Palmer, a partner at BDO, is the ECPA's vice chairman.
---
iM Global Partner – The asset management acquirer has hired Bo Huang as head of research. Before joing iM Global Partner, she was a portfolio manager for a $5bn multi-asset fund of funds at Tilney Group, and before that head analyst for Asian and global emerging markets at Stamford Associates.