PGGM, Preventable Surprises, Barings, PPF, Mobius Capital Partners, PME, Legal & General, PGB, JLT, Robeco, DWS, PGIM, Institute and Faculty of Actuaries, AlphaSimplex
PGGM – Alexandra Phillippi became the new chief operations officer (COO) of Dutch pension manager PGGM on 1 May. She joins the board of directors of and replaces Harry Vossebeld on the executive committee, who has left after eight years as COO.
Phillippi was previously at ABN Amro where she worked since 1993, most recently as managing director for international business services.
Preventable Surprises – The responsible investment think-tank and advocacy group is looking for a new chair to replace Raj Thamotheram, who is stepping down for health reasons. His successor will be chosen with a view to taking Preventable Surprises from "cottage industry to industrial scale".
The chair will appoint a new chief executive to implement this growth strategy. The organisation is looking for a senior executive from the investment world who is "disturbed by its impact on society and free to challenge it to be a more responsible and socially useful actor". The application deadline is Friday, 1 June. More information is available on the Preventable Surprises website.
Thamotheram writes a monthly column for IPE, Long Term Matters.
Barings – Former US policy adviser Christopher Smart has joined the asset manager as head of macroeconomic and geopolitical research to lead a newly established team exploring the impact of economic and political developments on financial markets.
A member of the Council on Foreign Relations, Smart spent six years as a senior policymaker for international economic affairs under US president Barack Obama, and was the special assistant to the president at the National Economic Council and the National Security Council from 2013 to 2015.
Pension Protection Fund (PPF) – The UK lifeboat fund for pension schemes has appointed Chris Cheetham and Emmy Labovitch to its board as non-executive directors. Cheetham joined on Tuesday, while Labovitch will join the board on 1 July, following the end of Sharmila Nebhrajani's term of office in late June.
PPF chairman Arnold Wagner said: "Emmy brings with her a wealth of international pensions, investment and governance experience. Chris's strong background in asset management will be equally invaluable. Both will help the board to continue to serve the interests of our members and levypayers, giving them security and confidence."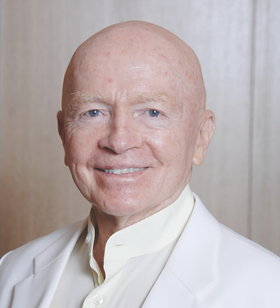 Mobius Capital Partners – Renowned emerging markets investor Mark Mobius opened his new asset management company, Mobius Capital Partners, on Wednesday with the announcement of a raft of hires. He is joined in the new venture by founding partners, Carlos Hardenberg and Greg Konieczny, both emerging market specialists with four decades of investment experience between them.
Hardenberg had previously been the manager of Franklin Templeton's Templeton Emerging Markets investment trust, alongside Mobius. Konieczny was also with the US asset manager, formerly as manager of its Templeton Eastern Europe fund.
Mobius retired from Franklin Templeton in January after 30 years with the company.
PME – The Dutch pension fund for the metal and electrical engineering sector has appointed pension lawyer Monique van der Poel to its board of directors. She currently works for EPB and is also a PhD student at the Vrije Universiteit Amsterdam. She succeeds Henri Kroezen, who retired at the end of 2017.
Legal & General – The UK insurer has appointed David Butcher to the board of trustees for its £4.5bn defined contribution master trust. He is a former CEO of Invesco Perpetual's pensions business, and was a non-executive director of BlackRock's pensions arm between 2005 and 2009.
He currently chairs the board of the Optimum Health Clinic Foundation, a UK charity specialising in research into chronic fatigue syndrome. The Legal & General Mastertrust caters for more than 80 schemes and 700,000 members.
PGB – Freek Busweiler has been appointed to the Dutch multi-employer scheme's management board to act on behalf of pensioners. Busweiler will focus on communication with members. Until recently, he was on the accountability board of PGB. He is a former board member of Pensioenfonds PostNL .
JLT – The UK consultancy has hired Michael Wray as chief operating officer and director of strategic investment solutions. Wray has held senior investment strategy roles at Fidelity, Blackrock, Kempen, and Henderson.
Robeco – The Dutch asset manager has appointed André van den Heuvel as head of institutional sales for the Netherlands and the Nordics as of 1 May 2018. Van den Heuvel joins from Actiam where he was head of business development, responsible for relations with institutional clients, marketing and communication. He has also held senior client-facing roles at NN IP, BlackRock and F&C.
DWS – Neel Mehta has been appointed chief financial officer of the asset manager's global private equity business. Mehta will lead the fund finance and accounting functions, working alongside the senior investment team to drive growth and support DWS's €2bn in private equity secondaries. He was most recently finance director at Mayfair Equity Partners.
PGIM Fixed Income – The asset management business of Prudential Financial has hired Kunal Patel as a vice president covering UK pension funds, insurance companies and consultants. Patel was most recently a vice president at PIMCO in London, where he was responsible for coverage of investment consultant firms and UK pension client relationships. Before that he worked at Deutsche Bank.
Institute and Faculty of Actuaries (IFoA) – Annette Spencer has been appointed director of public affairs and research at the UK body for actuaries, while Sarah Sim has been promoted to a new role of director of market development. They will both join the IFoA's senior leadership team.
Spencer has worked in a variety of public relations and communications roles, most recently at the Investment Association, the UK asset management trade body. She has also worked at Zurich, RSA Insurance, the Universities Superannuation Scheme and the Financial Conduct Authority. Sim joined the IFoA as head of global markets development in December 2016 having previously worked as a director at the Association of Chartered Certified Accountants.
AlphaSimplex – The hedge fund firm – an affiliate of Natixis Investment Managers – has hired Kathryn Kaminski as chief research strategist. She joins from the Massachusetts Institute of Technology's Laboratory for Financial Engineering. She has worked for several asset management firms, most recently Campbell and Company, a systematic, quantitative investment firm.