PLSA, Russell Investments, M&G Real Estate, EZVK, HSBC AM, Pensioenfederatie, APK, Capstone, APG, AXA IM
Pensions and Lifetime Savings Association (PLSA) – Emma Douglas will become the association's new chair on 14 October 2021 at the PLSA's annual general meeting (AGM).
Douglas was selected by a sub-committee of the board after an open and transparent process that included advertising the role to all PLSA members. She will initially serve as PLSA chair for three years; but this can be extended by up to a further three years. The appointment will see Douglas succeed outgoing chair Richard Butcher, whose four-year tenure ends at the PLSA's AGM.
With a wealth of experience in the pensions industry, Douglas has chaired the PLSA's Policy Board since 2018, was most recently head of DC at Legal & General Investment Management and will soon take on a new role as managing director, workplace savings at Aviva.
As part of her role as chair, Douglas will help ensure that the PLSA can fulfil its mission to help everyone achieve a better income in retirement. The board sets out the PLSA strategy, allocates its resources, reviews its financial performance and monitors the effectiveness of its lobbying, events, training and membership products and services.
---
Russell Investments – Simon Partridge has bee named head of fiduciary management solutions for Russell Investments. He will report to Jim Leggate, managing director, head of UK institutional, Middle East & Africa.
In this role, Partridge will be responsible for leading the development of the firm's fiduciary management solutions. He will work closely with Russell Investments' institutional team to manage new and existing client relationships to continue the growth of its fiduciary management business, leveraging the firm's global investment engine.
Partridge joins Russell Investments after 11 years at BlackRock where he co-founded the company's dedicated fiduciary management team and was responsible for delivering outsourced CIO services to clients. During his time at BlackRock, he also led relationships with the firm's UK institutional clients, with responsibility for business development and account management for UK pension schemes.
A qualified actuary, Partridge has more than 15 years of investment industry experience, with expertise in delivering solutions for clients across a range of asset classes, including liability and cashflow driven investing as well as private markets. He began his career as a pensions consultant at Watson Wyatt, before spending three years at Mercer as an investment consultant.
---
M&G Real Estate – The firm has poached Martijn Vos from APG to become its new head of Continental European Living. Vos, who most recently worked as the director of APG's European real estate team, will "sharpen the strategy for the European residential market to create investment opportunities for M&G's European real estate funds", according to a press release. Vos had been working at APG (then called ABP Investments) since 2005.
---
Evangelische Zusatzversorgungskasse (EZVK) – The supervisory board of the provider of occupational pensions for the employees in the protestant church in parts of Germany has appointed Volker Heinke as the new chief executive officer, effective 1 September.
Heinke will be responsible for managing EZVK's finances and asset management. EZVK's current CEO, Stephan Schulze Schwienhorst, will retire in November after three terms in office. Vanessa Baumann will remain a member of the management board.
Heinke has been responsible for asset management and finance at the insurance company Provinzial Rheinland until 2020. Prior to that, he served as board member at LVM-Versicherungen, as a member of the management board for the Kirchliche Zusatzversorgungskasse Rhineland-Westphalia (KZVK), which provides pension benefits to employees of the church and diaconal employers, and for the pension scheme for pastors and church officials of the Evangelical Church in Rhineland, the Evangelical Church of Westphalia and the Regional Church in Lippe (VKPB).
---
HSBC Asset Management – The asset manager has strengthened its sustainability proposition with the creation of a Sustainability Office and reorganisation of its responsible investment team.
The newly created Sustainability Office will be led by Erin Leonard, who is appointed global head of sustainability and will report directly to CEO Nicolas Moreau, as a member of his management committee. Under Leonard's leadership, the Sustainability Office will be responsible for the delivery of HSBC Asset Management's sustainability strategy and the business-wide transition to sustainable investing.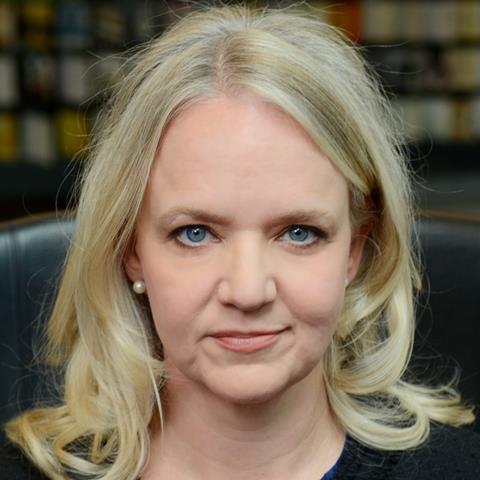 The team will also drive the firm's people-focused initiatives, including diversity, equity and inclusion, as part of its ambition to embed a sustainability culture across the business.
Leonard moves into her new role with immediate effect and will continue to be based in London. She has more than 25 years of experience in asset management, including senior global leadership roles across investments, product development, strategy and institutional sales. Most recently, she was interim global head of institutional business while also leading the firm's responsible investment initiative.
Additionally, Melissa McDonald, formerly head of responsible investment, has decided to take up a new opportunity outside of the asset management industry and as a result will be leaving HSBC at the end of August.
Stuart Kirk, currently global head of research and insights, has been appointed head of responsible investment. Reporting to global CIO Xavier Baraton, Kirk will lead a team responsible for the integration of ESG risks and opportunities across asset classes, as well as the firm's voting policy and engagement initiatives.
Kirk's team will also lead the development of new ESG, climate change and thematic products and solutions, and the delivery of thematic research contributing to industry best practices and supporting thought leadership.
Kirk joined HSBC Asset Management in September 2020 as global head of research and insights. He has more than 25 years of experience in finance, from portfolio management and strategic consultancy roles to senior positions in journalism as well as buy and sell-side research. He will retain his existing responsibilities and will start his new, expanded role on 12 July.
The firm will be expanding its responsible investment team with additional hires in areas including stewardship, climate change and data. The team will work closely with the Sustainability Office to deliver on the firm's strategic objective of becoming a leader in sustainable investing.
---
Pensioenfederatie – The Dutch association for pension funds has finally found a suitable candidate for its presidency in Ger Jaarsma, the former president of the Dutch association for real estate agents NVM.
The Pensioenfederatie's president role has been vacant for more than a year since the premature departure of Shaktie Rambaran Mishre in June 2020. Jaarsma's appointment is expected to be confirmed at the Pensioenfederatie's annual general meeting in September.
The Pensioenfederatie's interim president José Meijer does not consider Jaarsma's lack of job experience in the pension sector problematic. "His experience with themes such as financial resilience and housing are supplementary to all topics the Pensioenfederatie will work with," she said commenting on Jaarsma's appointment.
---
Aargauische Pensionskasse (APK) – The CHF12.1bn Swiss pension fund for the employees of the Aargau canton has officially appointed Marlene Arnold as a new management board member. Arnold replaces Yvonne Reichlin-Zobrist, who is temporarily filling in for Brigitte Lüthi and will remain part of the management board until further notice.
Arnold works for insurance company Coop Rechtsschutz Versicherung. She is also a board member at the Aargauische Gebäudeversicherung (AGV), a company insuring buildings in the canton of Aargau, the health insurer ÖKK and Bedag Informatik.
---
Capstone Investment Advisors – The global alternative investment management firm has appointed Tom Leake to lead its Solutions Platform.
The Solutions Platform, which engineers investment outcomes for Capstone's clients through the use of derivatives strategies, manages over $3bn (€2.5bn) of Capstone's $9bn total assets. Leake will work closely with Capstone's portfolio management teams to design bespoke investment strategies for its clients.
Leake has moore than 17 years of industry experience and joins Capstone from Goldman Sachs where he was a partner in the markets division, serving as global head of the systematic trading strategies business. Prior to this, he worked at Deutsche Bank for more than seven years, holding several roles including global head of equity derivatives distribution and global head of sales and structuring for equity derivatives.
---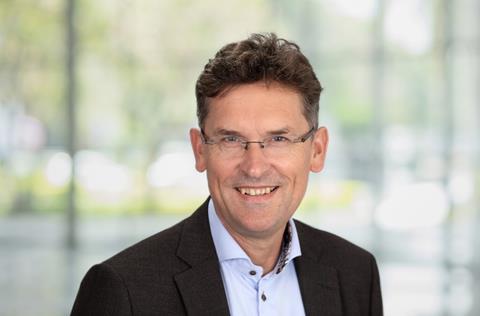 APG – Wim Koeleman, who has been leading PwC's pension practice in the Netherlands for the past 20 years, has joined APG as its new managing director, New Pension System.
Koeleman, who will report directly to APG's CEO Annette Mosman, will lead the pension asset manager's transition to the new defined contribution-based pension system. He has broad experience in the pension sector, having served as head of pensions at Blue Sky Group and as pension secretary at the employers' association VNO-NCW.
He will succeed Wim Henk Steenpoorte, who likened the upcoming pension transition to an open heart surgery for pension asset managers last year, and will leave APG after the summer. Steenpoorte's departure is the second senior management change at the firm this year after the exit of CEO Gerard van Olphen a few months ago.
Both Van Olphen and Steenpoorte cited a need for a better work/life balance as the main reason for their departure.
---
AXA Investment Managers – Lionel Pernias has been appointed head of a new investment solutions team at the asset manager, fixed income solutions. The new team combines AXA IM's Buy & Maintain and LDI teams.
AXA IM said the new remit of the team would allow it to build more innovate solutions, such as climate aware strategies, while continuing to build on its LDI and CDI capabilities.
Pernias was previously head of UK Buy & Maintain at AXA IM.
To read the digital edition of IPE's latest magazine click here.