ThomasLloyd, Danica Pension, MaPS, Janus Henderson, Generali, BNP Paribas AM, Kempen, Cushon, Downing, AXA IM, Newton, Value Partners
ThomasLloyd – The impact investment solutions provider has appointed investment industry expert Mike Craston to its board of directors, as its new independent non-executive chair.
Craston has a long and distinguished career in the investment industry. He was appointed chair of the board of Aviva Investors in September 2017 and is currently chair of the Aviva Investors nomination committee.
He is also chair of Railpen, which manages the UK railways pension schemes, and chair of the London CIV board. Craston was previously a member of Aviva Investors global executive committee where he led the client solutions functions. Prior to this, he held a number of roles at Legal & General Investment Management including that of chief executive officer America and Asia, as well as senior positions at Aegon Asset Management, Scottish Equitable and Schroders.
---
Danica Pension – Søren Lockwood, who has been acting chief executive officer of the Danske Bank pensions subsidiary, has now been appointed permanent CEO.
Lockwood stepped into the role on a temporary basis four months ago after the previous CEO, Ole Krogh Petersen, resigned to become CEO of rival Danish commercial pension provider PFA Pension.
Glenn Söderholm, chair of the Danica Pension board, said the board saw Lockwood as "an experienced and confident top manager in a time of great uncertainty around us".
---
MaPS Advisory Group – Matt Hammerstein, CEO of Barclays UK, is now chair of the Money and Pensions Service's Advisory Group, taking over from Vim Maru, who steps down after more than two years in the role.
The Advisory Group, established in May 2020, helps ensure that MaPS delivers on its vision of everyone making the most of their money and pensions, and provides input, oversight and ongoing challenge on progress towards the UK Strategy for Financial Wellbeing's 10-year goals.
The group meets quarterly to advise and assist the MaPS executive and board in delivering its vision of everyone making the most of their money and pensions. Members also act as ambassadors for the strategy, and for the development and sharing of good practice.
---
Janus Henderson – the firm has appointed a four-strong emerging market debt (EMD) team into its global fixed-income platform.
The team comprises long-standing portfolio managers Bent Elvin Lystbaek, Jacob Ellinge Nielsen, Thomas Haugaard, and Sorin Pirău. They join from Danske Bank Asset Management, where they managed €6bn in hard currency EMD pooled vehicles and segregated accounts for both institutional and retail clients. They will join Janus Henderson by 1 September 2022 and report to Jim Cielinski, global head of fixed income. The team will be based in Copenhagen, further expanding the firm's northern European footprint.
Cielinski said the EMD team acquisition emphasises Janus Henderson's focus on meeting clients' needs for standalone EMD strategies and enhancing Janus Henderson's overall global fixed-income franchise and ability to build multi-sector fixed-income solutions.
---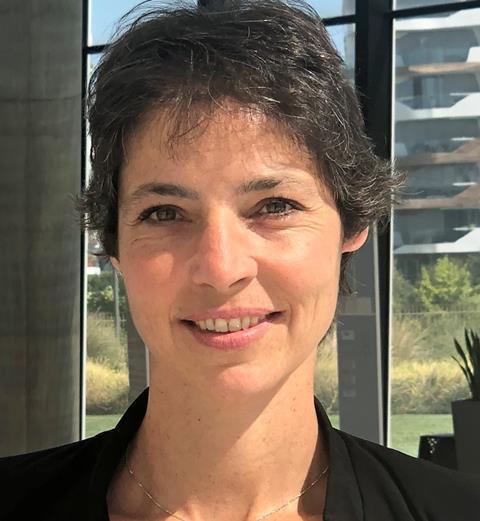 Generali Investments Partners – Sandrine Richard has joined as head of private debt, a newly-created role aimed at strengthening the competences in private debt within the Generali Real Assets and Private Markets Hub, led by Aldo Mazzocco.
A senior investment professional with strong experience in private markets at European level, Richard, in her new role, is responsible for driving the ambitious development plans that Generali has set for its direct lending business, and for steering the growth of the indirect lending business. She reports to Roberto Marsella, head of private assets at Generali Investments Partners.
Richard brings to Generali more than 25 years of investment and business development experience in the European asset management industry. She joins from Muzinich, where she steered the European and French senior secured and private debt strategy in senior leadership roles, contributing to launching and managing private debt funds with robust ESG processes. Prior to that, she covered senior roles at AXA Investment Managers, including leading the private debt investment team, and at Exane.
---
BNP Paribas Asset Management – The asset management firm has added to its consultant relations team. Simon Mooney joined as head of consultant relations, UK, while Catherine Gill joined as senior consultant relations manager. Both are based in London.
Mooney is responsible for overseeing the development and maintenance of relationships with key local consultants and selected global and specialist consultants, as well as working closely with consultant relations team members in Europe and the US to develop innovative solutions to meet client needs. He reports to Phil Dawes, head of distribution for UK and Ireland.
Gill reports to Mooney and will work closely with him in managing relationships with key consultants to obtain ratings for BNPP AM's flagship strategies.
Mooney joins from State Street Global Advisors in London, where he spent seven years in the consultant relations team, most recently as head of consultant relations for the UK. Prior to that he held sales and consultant relations roles at Insight Investment and F&C.
Gill joins from Newton Investment Management, where she spent seven years in international consultant relations and business development. Prior to that she held business development and consultant relations roles at Baring Asset Management, and sales and relationship management roles at Heptagon Capital and Thomson Financial.
---
Kempen Capital Management – The investment management arm of Van Lanschot Kempen has appointed Michael Schlieper as director business development for Germany and Austria.
In his new role, Schlieper will be responsible for providing Kempen´s services to banks, wealth managers and institutional investors. He previously served as regional director for asset management network iM Global Partner, responsible for investment product distribution in Germany and Austria. Prior to that, he was head of the German and Austrian business development team at SYZ Asset Management.
---
Cushon – The workplace pension and savings fintech has appointed Rachel Beagles as its new non-executive director during a time of rapid growth and as the business continues to fundraise.
A specialist in financial services with long-term experience in the wealth and asset management sector, and strong sustainability credentials, Beagles's expertise will be invaluable as Cushon seeks to generate further funding and growth. With a background in audit and risk, she will also chair Cushon's audit and risk committee, monitoring Cushon's overall risk management framework, financial reporting processes, and compliance processes.
Beagles has more that 20 years of experience in investment. Previously, she chaired the Association of Investment Companies where she led succession planning and the board's strategy to promote the sector as a suitable investment vehicle for illiquid assets. She was also the senior independent director at Aberdeen New India Investment Trust, where she headed restructuring and changes in fee structure.
She currently advises several investment companies, holding non-executive director positions at Gresham House, Witan Investment Trust, and The Mercantile Investment Trust.
---
Downing – Roger Lewis has been appointed to the newly-created role of head of ESG. He joins Downing from River and Mercantile where he was group head of ESG and was responsible for implementing and overseeing the group's ESG philosophy and core principles across its investment divisions.
In his new role, Lewis will lead Downing's ESG strategy, reporting to James Weaver, chief operating officer.
Prior to joining River and Mercantile, Lewis worked at Aviva Investors, where his responsibilities included aligning ESG strategy and factors with investment functions across its £47.3bn real assets platform.
---
AXA Investment Managers (AXA IM) – The asset manager has appointed Laurent Caillot as global chief operating officer effective 1 September 2022. He will take over from Godefroy de Colombe, who will pursue a career in a new professional sector.
Based in Paris, Caillot will be a member of the AXA IM management board, reporting to Marco Morelli, executive chair of AXA IM. In this role, Caillot will oversee project management, security, procurement, facilities and innovation in addition to his current responsibilities in technology, operations and data management.
Caillot initially joined AXA IM in 2019 as global head of technology, and his scope was expanded in 2020 to include operations and in 2022 to include data management. Since 2021, he has also been the chair of the board of directors of AXA Funds Management Luxembourg.
---
Newton Investment Management Group – The asset management group, which is part of BNY Mellon Investment Managemernt, has bolstered its multi-asset senior leadership team with the appointments of Paul Flood as head of mixed assets investment, and Hilary Meades as head of charities investment.
The appointments follow the decision by Rob Stewart, current head of multi-asset balanced and charities, to retire later this year, and will see Newton splitting the leadership of its mixed assets and charities investment capabilities.
Flood, who is currently lead manager of the BNY Mellon Multi-Asset Income Fund and BNY Mellon Multi-Asset Diversified Return Fund, will assume Stewart's responsibilities as lead manager of the BNY Mellon Multi-Asset Growth Fund.
In his enhanced role, Flood will continue to provide leadership and analysis on asset allocation, derivatives, investment trusts and convertible bonds within the multi-asset team, as well as maintain his responsibility for generating ideas within alternative assets for the wider business, which he has been leading on since 2008.
He will step down as named portfolio manager on the global income strategy on 1 August but will continue to play an active part in the management team's discussions, given his continued management of the multi-asset income strategy.
Meades will be responsible as head of charities investment for leading on the investments of Newton's charities investment team and for managing the team of other portfolio managers focused on those investments.
In these newly created roles, both Flood and Meades will report to Mitesh Sheth, chief investment officer of multi-asset, and will join the multi-asset senior leadership team.
---
Value Partners Group – June Wong has been appointed as the group's chief executive officer.
In her new role, Wong will dedicate more effort to her responsibilities in managing the group's overall business, corporate strategy, and operations. Her reporting line remains and she reports directly to the group's co-chairs and co-chief investment officers Dato' Seri Cheah Cheng Hye and Louis So.
Wong joined Value Partners in October 2021. She most recently served as the group's president. She was appointed as an executive director of the board of Value Partners on 24 January 2022 and is currently a member of the leadership committee and the risk management committee of the group. Wong is an esteemed industry veteran with three decades of experience and expertise in the finance, actuarial, and asset management industries across Asia.