Redington, St James Place, Man Group, Hymans Robertson, Societe Generale, Schroders, Epoch Investment Partners, Mesirow Financial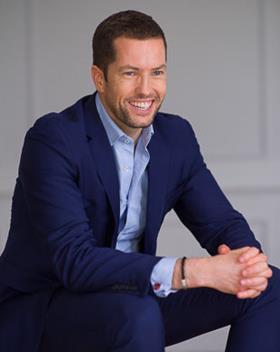 Redington/St James Place – Rob Gardner (left), co-founder of the UK investment consultancy firm, is leaving to become director of investment management at St James Place , a FTSE 100-listed wealth manager. He replaces David Lamb, who will retire as a director in the new year.
He established Redington in 2006 with Dawid Konotey-Ahulu , and led it to become one of the country's leading investment consultants. Gardner will retain a non-executive position at the company when he takes on his new role from 7 January 2019.
Redington currently works with St James Place on an advisory basis, helping it select fund managers for its range of investment products offered exclusively to clients of its 3,800 financial advisers.
---
Man Group – The global active investment management firm has promoted Jason Mitchell to co-head of responsible investment. He holds the role alongside Steven Desmyter . In a statement, the company said the pair would work across its business "to ensure that investment processes and policies identify and integrate operational, governance and strategic risks".
Mitchell will also advise funds for which ESG, impact investing, engagement and "norms-based screening" represent a principal feature of the strategy, the company said. He was previously a sustainability strategist at Man Group, where he has worked since 2010.
---
Hymans Robertson – The pensions and risk consultancy has promoted Anthony Ellis to the role of head of its investment consultancy practice. He takes over from John Walbaum , who is an equity partner at the company and will continue to work within the investment consultancy practice.
Ellis has led the firm's defined contribution investment proposition for three years and was made a partner in 2014. Before joining Hymans Robertson, he was an investment actuary at Phoenix Group.
---
Santander UK Pension Scheme – Paul Trickett has been appointed chairman of Santander UK Pension Scheme's board of trustees, succeeding Lord Shuttleworth. Trickett is also chairman of Railpen Investment, a non-execuive director of Aviva Life, and a trustee of the Mineworkers' Pension Scheme. His previous roles include head of the EMEA global portfolio solutions group at Goldman Sachs Asset Management and CEO of the British Coal pension schemes.
---
Societe Generale Securities Services – SGSS has appointed Mathieu Maurier as country head for Luxembourg, effective 1 September. He was previously head of coverage, leading the global sales and distribution efforts for the custodian. He has worked for the French financial services group in various roles since 1994.
Meanwhile, Gildas Le Treut has been appointed global head of sales and relationship management, replacing Maurier. He joined the company in May from ABN Amro, where he was global director of prime clearing.
---
Schroders – The UK-based listed asset manager has hired Claire Walsh as personal finance director, working across the firm's communications, business development and public affairs departments. Walsh is a chartered financial adviser and joins from Aspect8 , a financial planning company based in Brighton and part of Benchmark Capital, in which Schroders has invested since 2016.
---
Epoch Investment Partners – US-based equity specialist manager Epoch Investment Partners has named Philipp Hensler as president and chief operating officer. He replaces Timothy Taussig , a co-founder of the company, who is to retire at the end of the year.
Hensler joins from Swiss asset manager Vontobel where he was president and CEO. He has also led distribution at OppenheimerFunds and worked for Deutsche Asset Management (now DWS) for more than 10 years in various leadership roles in the US and Switzerland.
---
Mesirow Financial – The Chicago-based asset manager has hired Christopher Langs as managing director in its core fixed income management team. The company said Langs would work as a portfolio manager and credit analyst, responsible for the oversight of portfolio construction and trade implementation.
Langs was previously a portfolio manager at GW&K Investment Management , a US fund manager, where he ran high yield and investment grade strategies. He has also worked at Calamos Investments and Aviva Investors.