Redington, DAV, ITS, Partners Capital, FIR, Tesco Pension Investment, BMO, KPMG, SEI, The Investor Forum, SEC
Redington – Zoe Taylor, chief operating officer at consultancy Redington, has been appointed deputy CEO. This new position was created following a governance structure review at the beginning of the year, she told IPE. She joined the firm four years ago as a managing director, strategy, and was previously a principal consultant at Aon for over 13 years.
Redington announced this week it would be aligning all default client advice with the goal to reach net zero carbon emissions by 2050 at the latest, as outlined in the Paris Agreement.
---
German Association of Actuaries (DAV) – The association has elected Herbert Schneidemann as the new chair for the next two years. Schneidemann, currently chief executive officer of the insurance group Die Bayerische, succeeds Guido Bader, who will continue to be a member of the board at DAV.
Schneidemann has served at Die Bayerische since 2007. He has been member of the board at the insurance group since 2008 and CEO since 2012. He has been a member of the board at DAV since 2016, leading the training and examination committee. He has been deputy chair at DAV for the past two years.
Additionally, Maximilian Happacher, board member at ERGO International and head of the accounting and regulatory committee at DAV, has taken over the post of deputy chair. He has been a board member at ERGO since 2018, responsible for Global Life. Prior to that, he was responsible for the development of the classic German life insurance business as a member of the board.
Happacher has been a DAV board member since 2003 and a member of the board and head of the accounting and regulatory committee and vice chair of the insurance accounting committee at the International Association of Actuaries.
The DAV has also elected Hans-Joachim Zwiesler and Thomas Mack as its honorary members for their two decades of commitment to the profession, training and education.
---
Independent Trustee Services (ITS) – Pauline Gordon has been hired as director, joining ITS's growing team of 18 trustee directors as it expands its presence into Scotland.
Gordon has more than 25 years of experience in the pensions industry and is already a trustee and independent member to four schemes: RELX/Reed Elsevier, Avon, British Horseracing Authority and the Church of Scotland.
She joins from Heineken UK where she worked as the pension and de-risking manager for the £4bn Scottish & Newcastle Pension Plan.
Her previous roles also include Mercer, where she trained as an actuary, and Baillie Gifford. She has extensive experience in major corporate and scheme transactions, funding, investment, de-risking, and covenant, as well as trustee compliance, governance and supplier management.
---
Partners Capital – Emmanuel Pitsilis has joined the firm as a managing director based in Singapore. He will serve as co-head for the Asia Pacific region alongside managing director Adam Watson and report to CEO Arjun Raghavan.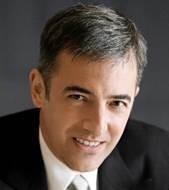 Pitsilis will work closely with Watson and Dominik Burckgard, head of the firm's Hong Kong office, to deepen the firm's capabilities in offering blue-chip regional and global investment solutions for its world-wide client base.
Pitsilis brings more than 25 years of experience in APAC as an investor and leader in the financial services industry. Prior to joining Partners Capital, he was an entrepreneur and early-stage venture investor focused on Asia B2B SaaS and FinTech sectors. Over the last seven years, he co-founded two tech businesses and built a successful venture portfolio.
In addition, he spent over 20 years at McKinsey & Company, mostly in Hong Kong, where he was a senior partner in the financial services practice focused on building the Asian practice. At McKinsey, his clients included global investment banks, regional financial institutions and senior policy makers such as governments, central banks or securities regulators.
---
FIR – Marie Marchais is leaving French pension fund ERAFP to join the Forum pour l'Investissement Responsable (FIR), the French sustainable investment organisation. She has been hired to lead FIR's shareholder engagement platform.
Marchais worked in a socially responsible investment (SRI) role at ERAFP from July 2016, carrying out shareholder voting and engagement campaigns in the context of initiatives such as the Institutional Investor Group on Climate Change and Climate Action 100+.
Before joining ERAFP Marchais was at Novethic and before that at Ardian.
---
Tesco Pension Investment – Daisy Waggett has joined Tesco Pension Fund's in-house investment manager as ESG analyst, IPE has learned. She was previously a fixed income sales analyst at Eurex, focussing on its listed product suite.
---
BMO Real Estate Partners (BMO REP) – The firm, which is part of Canada's BMO Financial Group's Global Asset Management business, has appointed Joanna Tano as head of research.
Tano will be based in London, reporting directly to Angus Henderson, head of business and product development. She will work across BMO REP's European footprint with the teams in the UK, Germany and France to enhance existing and develop new products, as well as the overall positioning of the company with clients.
Tano brings with her more than 20 years of experience as an international real estate research and strategy specialist and joins from Cromwell Property Group, where she was the head of research and responsible for setting and delivering the research strategy for the international platform.
In addition, Tano was also in charge of developing new thematic based funds from concept through to fund launch and was part of the capital raising team for launching new funds. Prior to this, she was at Cushman & Wakefield for 17 years and held several positions, including partner, head of operations, EMEA research.
Tano's appointment follows the departure of Sue Bjorkegren who is retiring after 22 years at the company.
---
KPMG – Monica Swalef has been appointed as the new head of pensions advisory at KPMG in the Netherlands as of 4 June. Swalef has run an independent consultancy offering advice on pensions to companies and pension funds since the turn of the century.
"I look forward to leading KPMG's pensions team in an era where an array of challenges are to be confronted around the implementation of the new pension system," Swalef said.
KPMG's pension practice serves pension funds, pension asset managers and asset managers on risk management, digitalisation and change management.
---
SEI – Nigel Aston has been appointed sales director of defined contribution (DC) for SEI's UK institutional group. Based in London, he will oversee SEI's DC business development for the EMEA region, continuing to grow SEI's Master Trust, the company's DC governance solution.
Before joining SEI, Aston most recently served as a senior managing director at State Street Global Advisors, where he was responsible for global workplace strategy and ESG. He also previously held roles at Standard Life, AXA and technology startup DCisions, spanning areas including investment design, sales, marketing and communication.
---
The Investor Forum – Simon Fraser, who co-founded the UK stewardship group in 2014 following Professor John Kay's review of UK equity markets and long-term decision making, is stepping down. Michael McLintock has been appointed as a non-executive director from 1 May and will take over from Fraser as chair in October 2021.
McLintock served as chief executive officer of M&G for 19 years (1997-2016), and is currently chair of Associated British Foods plc, and chair of Grosvenor Group.
During Fraser's tenure, over 50 asset managers and asset owners became members of the Investor Forum, which together represent around 33% of the FTSE All Share market capitalisation. It has been involved in over 40 major collective engagements with UK companies, and has expanded its activities to include work on a widening range of environmental, social and governance issues.
"It has been an honour to help build the Investor Forum's unique platform," said Fraser. "Over the past seven years, we have seen tremendous growth in stewardship and engagement which are now seen as critical responsibilities for investors. I have no doubt that Michael's wide-ranging experience will help guide the Investor Forum in delivering further impact."
---
SEC – Heather Slavkin Corzo, former head of US policy at the Principles for Responsible Investment (PRI), has been appointed as policy director for chair Gary Gensler at the US Securities and Exchange Commission. She joined the PRI in 2018. During her time there, she pushed back against the previous administration's policies at the Department of Labor and SEC that were sceptical of ESG integration and limited the ability of shareholders to exercise their rights in the proxy process.
Before joining the PRI, Corzo worked at trade union federation AFL-CIO, starting in 2007 as a senior legal and policy advisor and then carrying out the role of director of the Office of Investment from 2014-2018. Corzo is a member of the advisory group for the OECD project on Responsible Business Conduct in the Financial Sector. She also serves on the advisory board of the Progressive Talent Pipeline, which works to attract, recruit, and train diverse progressive candidates to work in the US federal government. She is a member of the Steering Committee of Americans for Financial Reform.
Her appointment at the SEC comes a month after the regulator requested comments on corporate climate change disclosure.
To read the digital edition of IPE's latest magazine click here.