Capita Pension Solutions, PIC, BlackRock, Phoenix Group, Liontrust, Partners Group, Credit Suisse, Club Vita, Impax, LaSalle, GAM, Redington, Actis, ISSB
Capita Pension Solutions – Former UK pensions minister Baroness Ros Altmann has been appointed as Capita Pension Solutions' non-executive director (NED).
Altmann has more than 40 years of experience in the pensions, savings and investment industry and is an award-winning expert on later life issues – most notably pensions, long-term investment, finance, retirement planning and elderly care policy.
For years, Altmann has worked to improve the administration of pension schemes for the benefit of providers, members and trustees. Her breadth of experience within the pensions sector – as an academic, investment manager, a NED, an adviser and a policy maker – will bring a unique and internationally-respected perspective to Capita's board.
Capita Pension Solutions looks after more than 4.5 million members on behalf of 450 clients. The business was simplified in 2021 as part of Capita's wider transformation, with Capita Pensions Solutions now focusing on administration, consulting and data remediation services following the sale of Master Trust.
The appointment of Altmann to the board will further strengthen Capita Pension Solution's commitment to executing the digital delivery and growth strategy of the business as well as working to improve data quality and administration in preparation for Pensions Dashboards.
---
Pension Insurance Corporation (PIC) – David Weymouth has been appointed chair of PIC's board, as well as chair of the board of PIC's parent company, Pension Insurance Corporation Group Limited. He will join both boards on 1 October and take up his roles as chair of each subsequently, subject to regulatory approval.
Weymouth replaces Jon Aisbitt, who announced in January his intention to step down once a successor had been identified.
Weymouth has 45 years of experience across a number of sectors in financial services. During his executive career he served on the group executive committees of Barclays and Royal Sun Alliance, as chief information officer and chief risk officer, respectively. He has previously served as senior independent director on the board of the Royal London Mutual Insurance Society, chaired the audit committee at Bank of Ireland UK, and the risk committee at the Financial Services Compensation Scheme. He has served as non-executive director on boards in the public sector, the charitable sector, and in the US.
He is currently chair of OSB Group, Mizuho International, and FIL Investment Services (UK) Limited. He has announced his intention to step down from his board roles at Fidelity International prior to taking up his appointments at PIC.
---
BlackRock – Christopher Kaminker joins BlackRock as deputy head of BlackRock Sustainable Investing (BSI), as the firm continues to expand the investment options, capabilities and research it provides for clients.
As deputy head, Kaminker will focus on research-driven product innovation across all regions globally and in areas such as energy transition, biodiversity, and climate resilience. He will partner with the BlackRock Investment Institute (BII), as well as BlackRock investment platforms, as the firm continues to root its sustainable investing strategies in robust research and cutting-edge analytics.
Prior to joining BlackRock, Kaminker served as group head of sustainable investment research, strategy and stewardship at Lombard Odier. His previous roles include banking at SEB and Goldman Sachs and economic analysis at OECD.
---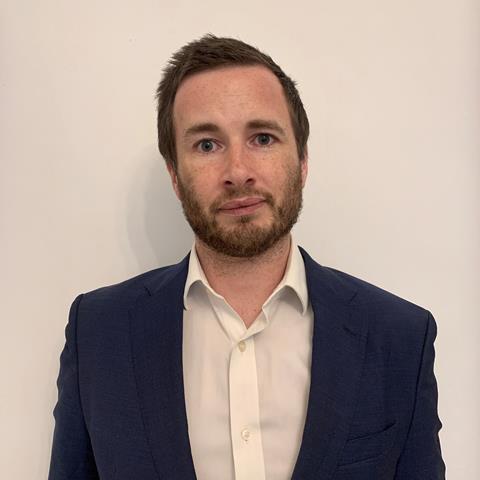 Phoenix Group – The UK's long-term savings and retirement business has appointed Tim Fassam as public affairs director, effective 30 August 2022.
Fassam joins from PIMFA, the trade association for financial advisors and wealth managers, where he was director of government relations and policy. He previously worked for TheCityUK as managing director, public affairs, policy and research, and helped launch the Financial Services Skills Commission. He started his career at Barclays, before moving to Prudential for 10 years, ending his tenure there as UK public affairs director and head of the group chair's office.
---
Liontrust – Claude Ewen has joined Liontrust as international sales director to expand the asset manager's distribution in Europe with a focus on Germany and Austria.
Fluent in four languages and based in Luxembourg, Ewen brings broad experience of distributing funds across Europe. In his previous role at Columbia Threadneedle, he spearheaded the distribution of responsible investment strategies in Europe.
---
International Sustainability Standards Board (ISSB) – Tae-Young Paik and Elizabeth Seeger have been appointed as inaugural members of the International Sustainability Standards Board (ISSB) and are at advanced stages of the remaining appointments to reach the full complement of 14 members.
Paik brings a wealth of accounting and sustainability experience to the ISSB, having worked as an academic and policy advisor on accounting and sustainability matters for over 30 years both in Korea and internationally. He currently serves as professor of accounting at Sungkyunkwan University in Seoul and chair of the sustainability evaluation and disclosure committee in the G7 Korea Impact Alliance, an organisation created to support the G7 Impact Taskforce initiatives.
Seeger has more than 20 years of experience of standard-setting, investment and working on corporate environmental and social issues. She joins the ISSB from global investment firm KKR, where she has served as managing director, sustainable investing, responsible for helping oversee the firm's consideration of sustainability matters throughout KKR's investment process and part of KKR's global impact team.
The appointments take to 10 the number of board members ahead of its inaugural meeting in Frankfurt, Germany, on 20 July.
---
Warwick Capital Partners – The special situations investment firm has expanded its presence in the US by opening two offices and appointing two partners to drive its growth.
Headquartered in London, Warwick Capital Partners has $2.5bn of assets under management deployed in the firm's closed-end flagship funds predominately focused on European special situations, and specialist funds investing in thematic opportunities across the US and Europe. As Warwick expands its investment activity in the US the firm has opened offices in Stamford, Connecticut and Houston, Texas.
As part of its growth plans, the firm has appointed Leland Hart and Andrew Welty, who will be jointly responsible for overseeing investing and business activities in the US, working closely with founding partners Alfredo Mattera and Ian Burgess.
Hart joins from Alcentra, where he was co-chief investment officer, sitting on several of the firm's investment committees. Prior to this, he was a managing director at BlackRock, heading the firm's US loan and CLO businesses.
Welty has worked as a consultant to Warwick Capital Partners for 10 years, supporting its investment activity and business development. In particular, he played a key role in building the firm's energy and energy transition businesses, including the formation of Warwick Carbon Solutions. Previously, Welty had worked with Warwick's co-founders in a senior portfolio management role, and previously held roles at Nomura, Deutsche Bank, JP Morgan, BNP Paribas, and WR Huff Asset Management.
---
Partners Group – The firm has announced the appointment of Wolf-Henning Scheider as partner and head of its private equity department. Scheider will join Partners Group at the conclusion of his current contract and will be based in the firm's global headquarters in Baar-Zug, Switzerland.
Scheider will succeed David Layton, Partners Group's chief executive officer, as head of private equity. Layton had retained leadership of the private equity department after being appointed co-CEO in 2018 and sole CEO in 2021.
Scheider is currently CEO and chair of the board of management at ZF Group, a global technology company that manufactures systems for passenger cars, commercial vehicles, and industrial technology. Previously, he served as CEO and chair of the management board at MAHLE Group. Scheider started his career at Robert Bosch in 1987 and later became a member of the firm's management board.
At Partners Group, Scheider will give particular focus to the firm's control private equity portfolio, which is organised around four industry pillars: goods and products, health and life, services, and technology. Within this portfolio, the firm owned more than 100 companies in 23 countries and employed over 250,000 individuals as of 31 March 2022.
---
Credit Suisse Pensionskasse – The Swiss bank's pension scheme has named Joëlle Laprévote and Damian Hodel as members of the board of trustees representing employees. It has also appointed Daniel Imhof as an employer representative.
Laprévote will take over the role of board member for Pension Fund 1 after the departure of Daniel Ammon. Hodel will be a member of the board for Pension Fund 2. Imhof replaces Aaron Matzinger as employer representative in Pension Fund 1 and Pension Fund 2.
Imhof is global head of investment management, providing investment advisory and wealth management solutions to wealth management clients, and a member of the global investment committee. He is also the chair of the investment management committee, and of the global asset allocation committee.
---
Club Vita – The longevity data analytics specialist has announced several appointments to bolster its pension team across the globe.
Jill Gallagher joins as head of pensions, UK, based in Club Vita's Glasgow office. An actuary, Gallagher has more than a decade of experience in supporting both private and public sector pension schemes in the UK. She will focus on implementing Club Vita's vision of improving access to cutting edge data-science tools and techniques in the UK pension market as well as developing relationships with current and prospective pension fund clients and their advisors.
In the US, Carmen Gatta joins as client delivery director, US,from Aon where he spent the previous nine years advising clients as an enrolled actuary and associate of the Society of Actuaries. Gatta will be primarily focused on supporting Club Vita's US pension plan subscribers and partners in understanding, quantifying, and managing longevity risk.
With these appointments, Mark Sharkey transitions from his role managing UK client delivery to head of pension strategy, global. He will focus on leading the growth and delivery of the longevity analytics services that Club Vita offers to club members and their advisors. Sharkey will split his time between Club Vita's UK, US, and Canadian bases.
---
Abrdn Investments Deutschland – The German arm of abrdn, formerly Standard Life Aberdeen, has appointed Fabian Klinger as the new chief executive officer, effective 1 September. Klinger, who succeeds Harmut Leser, is deputy chair of the board of abrdn Investments Deutschland and head of residential, real estate.
---
Capital Cranfield – The firm has appointed Ryan Ellett as a professional trustee in its specialist professional corporate sole trustee team.
Ellett is a qualified actuary with more than 20 years of experience, working for leading consultancies, most recently First Actuarial. He will add his wide-ranging experience of operational and long-term strategy issues to Capital Cranfield's specialist professional corporate sole trustee team.
---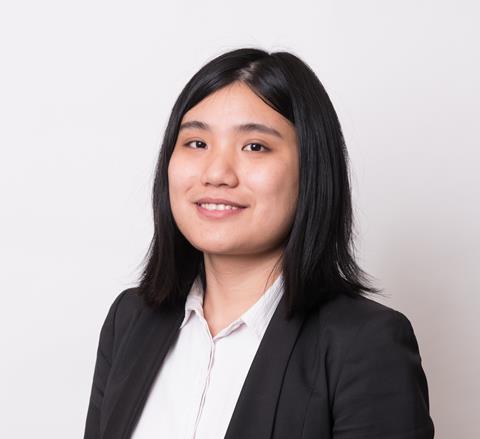 Impax Asset Management – The asset manager has announced the appointment of Nana Li as head of sustainability and ESG, Asia-Pacific.
Li joins from the Asian Corporate Governance Association (ACGA) where she was research and project director, China. The ACGA is an independent organisation dedicated to working with investors, companies and regulators in the implementation of effective corporate governance practices in Asia-Pacific.
In this newly-created role, effective as of 1 July 2022, Li will be based in Impax's Hong Kong office and will report to Lisa Beauvilain, head of sustainability and ESG. She will be responsible for leading Impax's sustainability, stewardship, advocacy and engagement activities in the region.
---
LaSalle Investment Management – The global real estate investment manager has appointed Rosanna Phillips as managing director in its debt investments team and Kevin Kong as director of acquisitions for value-add investments, adding to the continued growth and expansion of LaSalle debt and value-add strategies in Europe.
Based in London, Phillips brings extensive legal experience in commercial real estate transactions. Most recently, she was general counsel at Intriva Capital, an investment firm focused on asset-backed special opportunities in Western Europe.
In that role, she was responsible for overseeing legal matters in relation to the business including legal advice, risk evaluation, structuring and execution. Prior to that, she spent over 10 years at Linklaters, with a particular focus on European real estate finance, and was seconded to LaSalle in that role.
Kong joins LaSalle with more than 12 years of real estate investment experience. Most recently, he served in UBS Asset Management's multi-managers real estate group as a director, where he led coverage of non-fund investments such as JVs, co-investments and fund formations.
Prior to this, he spent eight years at Meyer Bergman, most recently as senior vice president for acquisitions, where he was responsible for value-add transactions across Europe.
---
Oldfield Partners – Charlotte Dicker has been appoiknted as responsible investment lead. She will be responsible for continuing to build and maintain OP's sustainability function, supporting both OP's investment team and its core business in terms of policy and implementation.
Dicker was previously consultant relations director at Allspring Global Investments where she was responsible for building their UK defined contribution pension strategy, with the integration of sustainability.
---
Canada Life UK – Katy Johnston has been hired fo the newly-created role of head of digital transformation, where she will support the company's ambition to consolidate its strong position in core markets while also providing a framework where it can more easily build out into new markets.
Johnston joins from Aviva where she held a number of transformation leadership roles across both savings and retirement and general insurance. She has a track record of delivering large scale digital and operational transformation projects which deliver tangible value, and she has a wealth of experience in delivering a better digital experience for customers.
---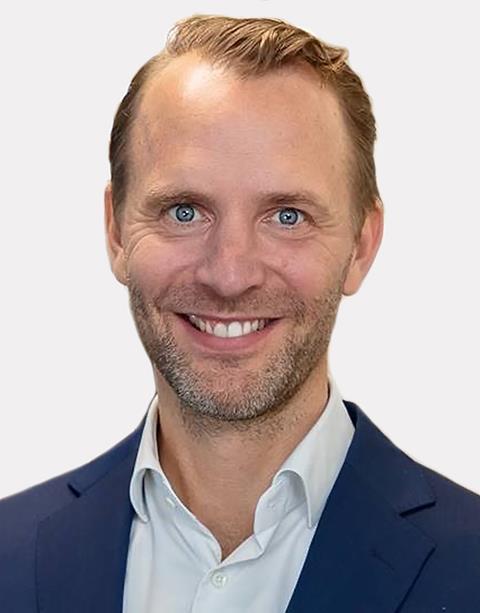 GAM Investments – The firm has appointed Magnus Jahnke as head of Nordics, distribution. Jahnke will report to Jill Barber, global head of institutional solutions, and will join the firm on 1 September 2022. He will be based in Stockholm.
In this role, Jahnke will be responsible for GAM's distribution strategy in the Nordics and will lead business development, client service and engagement with consultants in the region.
With his longstanding experience in asset management and his established network in the region, his appointment will significantly strengthen GAM's local distribution expertise and deepen the firm's relationships with its clients.
Jahnke joins from Jupiter Asset Management, where he was managing director, head of Nordics for the past six years. Prior to that, he spent five years at Lancelot Asset Management AB, latterly as portfolio manager and head of fund selection, which he joined from Nordea Investment Management.
---
Redington – The investment consultant has made several promotions to support its long-term strategic growth plans. Mohamed Fazal, Nick Lewis and Alexander White have all been promoted to managing director, while Maria Kendall, Christoforos Bikos and Oliver Wayne have been promoted to director within Redington's investment consulting and manager research teams, respectively.
Fazal joined Redington in 2012 and heads up the firm's asset liability management (ALM) client solutions team. A key focus for his role will be to deliver Redington's advice and technical modelling tools to a wider range of defined benefit (DB) schemes, helping them strengthen their investment decision-making.
Lewis has been with the firm since 2014, joining from Aon Hewitt where he worked in their consulting and fiduciary management practices. As managing director, he leads the strategic advice to some of Redington's largest, most sophisticated DB clients. He will also lead Redington's oversight of fiduciary manager, implementation manager and outsourced chief investment officer (OCIO) mandates.
White leads Redington's ALM research team and devises new models, approaches, and strategies for clients. Since joining in 2011, he has led the adaptation and development of the firm's modelling in response to significant developments such as CDC, LIBOR termination and emission regulation.
Overall, the firm has made 23 internal promotions across its ALM, investment consulting, manager research, corporate functions, and technology teams, all of which came into effect on 1 July 2022.
---
Actis – Jaroslava Korpanec has been appointed as partner and head of central and eastern Europe. Korpanec, who will join the firm in September 2022 from Allianz Capital Partners, will lead Actis' energy infrastructure investment activity in the CEE region.
Korpanec brings indepth knowledge of the infrastructure space, as well as deep insight into central and eastern Europe, with more than 17 years of experience in the infrastructure and energy sectors. As one of the founding partners of Allianz Capital Partners she has been instrumental to the build-out of the direct infrastructure business at Allianz Capital Partners, a business which has grown from zero to €11bn of assets under management.