ABP, Aon, PGIM Real Estate, Aviva Investors, ICI, ATP, Lothian Pension Fund, PTL, ASIP, Aba, Nuveen, ITS, Movestic, Janus Henderson, Value Partners, T. Rowe Price
ABP – Alfred Slager will join the board of the Dutch civil service scheme ABP as of 1 June, on behalf of the employers. Slager has been a professor in pension fund management at Tilburg University since 2011, a function he will combine with his work for ABP.
Before starting an academic career, Slager worked as an investment strategist for pension provider PGGM between 2000 and 2008. Slager is also a trustee at Pensioenfonds Huisartsen, is a member of the supervisory board of Pensioenfonds PGB, and sits on the investment committees of the pension funds PME, Rail & OV and SNS Reaal.
---
Aon Switzerland – Roland Schmid, an experienced Swiss pension fund expert, has joined the board of directors as a non-executive director at Aon Switzerland.
He joins from Swiss Life Pension Services (SLPS), where he was chief executive officer from 2010 to 2021. In this position, he established the company as one of the leading management and consulting companies in Switzerland in the field of occupational pensions. From 2008 to 2010 he headed the group life business and was a member of the executive board at Zurich Insurance.
Schmid has been associated with Aon Switzerland for many years, having worked for both PRASA and Hewitt at the beginning of his career, where he was CEO until 2008.
---
PGIM Real Estate – Hanneke Veringa has joined PGIM Real Estate to develop its business in the Netherlands. Veringa will work from PGIM's yet to be established office in Amsterdam, once PGIM Real Estate has received a permit to set up shop in the country. Veringa left AXA Investment Managers last year after her previous job as country manager Netherlands disappeared following a reorganisation.
---
Aviva Investors – Sam Tripuraneni, most recently at BlackRock, is joining Aviva Investors as head of sustainable outcomes to oversee the firm's stewardship and sustainable outcomes franchise.
Aviva said Tripuraneni would lead on enhancing the existing sustainable funds' philosophy and processes, related data and quantitative research models, and the quantification and delivery of sustainability impacts. He will also be responsible for overseeing ESG thematic research and how this is integrated across liquid market asset classes, as well as play a key role in the development of new sustainability and impact strategies.
Tripuraneni reports to Mirza Baig, global head of ESG investments, and manages a team of eight sustainability specialists. He was at BlackRock for seven years, most recently as a director in its sustainable investing team. He was a captain in the British Army before joining the financial services industry.
---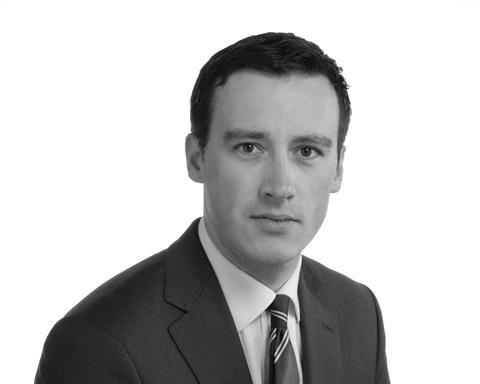 Investment Company Institute (ICI) – Victor van Hoorn is leaving the European Sustainable Investment Forum (Eurosif) to lead European operations for ICI Global from this September. US-based ICI Global represents the worldwide regulated investment fund industry and the interests of long-term investors.
"Victor's experience in advocating before European policymakers will be invaluable as ICI Global expands its presence in Brussels and broadens its engagement in the EU on behalf of our members and investors around the world," said Michael N. Pedroni, CEO of ICI Global.
Van Hoorn, a dual citizen of France and the Netherlands, served as executive director of Eurosif since 2020. At Eurosif, van Hoorn expanded the association and helped establish the group as a leading voice on sustainable finance and ESG issues. He is also an appointee to the French Ministry of Finance's advisory committee on ESG fund labeling.
Earlier in his career, van Hoorn headed financial services public affairs for an international communications firm. As an attorney, he has worked on capital markets issues in commercial practice.
Will Oulton, chair of Eurosif, said the board warmly thanked van Hoorn for his contribution over the past two years.
"The organisation is now more robust than ever, with a strong team in place to help members navigate the complexities of the EU Sustainable Finance Action Plan and investors and policy makers reach their sustainability objectives," he said.
---
ATP – Astrid Cederholm Schaadt has been appointed as the new head of tax for Denmark's largest pension fund. The firm said she would replace Lars Toft, who had taken up a new role at law firm Plesner. ATP said Schaadt joined the pension fund from her most recent role as head of corporate tax and transfer pricing at Danske Bank.
The DKK858.5bn (€115.3bn) statutory pension fund said Cederholm Schaadt would be responsible for ensuring it met its high standards regarding responsible tax practices, including developing the set of tax principles it developed in 2019 together with Industriens Pension, PensionDanmark and PFA.
Per Ventzel has been appointed as the new chief auditor for ATP, replacing Christoffer Max Jensen. He previously worked for Danske Bank since 2007, as senior vice president for internal auditing for the last seven years. Prior to this, he was employed by PwC and Deloitte.
---
Lothian Pension Fund – David Hickey has left the Scottish local authority pension fund, where he was European equity portfolio manager and responsible investment lead. Announcing his departure on LinkedIn this week, he said that after 11 years it was time to move on.
Hickey has been an outspoken figure in responsible investment in the UK, working with Adam Matthews of the Church of England Pensions Board on a podcast, 'Talking Responsibly', and playing a key role in the birth of the Asset Owner Diversity Charter. During his tenure at Lothian, the pension fund has espoused a 'engage our equities, deny our debt' mantra.
Writing on LinkedIn, Hickey thanked his "broader group of collaborative partners, without whom I would have been rudderless in the difficult seas of responsible investment".
Hickey's next professional destination is currently unknown, but he said he would be "starting a new journey in a few weeks time".
---
T. Rowe Price Group, Inc. – Poppy Allonby will join the firm in June as head of ESG enablement, a new role in which she will oversee the firm's corporate ESG positioning, global ESG product range, regulatory engagement, and go-to-market approach. She will report to Eric Veiel, head of global equity and member of the management committee with oversight responsibility for the firm's ESG investing, corporate, and operational activities.
Allonby was most recently head of global product, EMEA and APAC, for BlackRock. She also serves on the external advisory board of the Massachusetts Institute of Technology (MIT) Energy Initiative, MIT's hub for energy research, education, and outreach.
---
Swedish Investment Fund Association (Fondbolagens förening) – Javiera Ragnartz, CEO of SEB Investment Management, has been appointed as the new chair of the supervisory board of the lobby group. She replaces the previous chair, Liza Jonson, CEO of Swedbank Robur, who will become an ordinary board member.
Before her current position as CEO of SEB IM, which she has held for over three years, Ragnartz worked as head of asset management at pension fund AMF.
Other new board appointments made by the Swedish Investment Fund Association this week include AMF's head of asset management, Tomas Flodén and the CEO of Lannebo Fonder, Jessica Malmfors.
---
Association Suisse des Institutions de Prévoyance (ASIP) – The Swiss pension fund association has elected Martin Roth, CEO of Pensionskasse Manor, as its new president, succeeding Jean Rémy Roulet.
The association has named Beatrice Eichenberger Schäpper, managing director of the Pensionskasse for the Mettler-Toledo group, and Emmanuel Vauclair, managing director of the pension fund for Swiss public broadcaster SRG SSR, as vice presidents. Claudia Gianetti, director of Fondo di Previdenza per il Personale dell'ente Ospedaliero Cantonale, was elected as a member of the board.
---
Aba – The German occupational pension association has named Claudia Picker as its new deputy chair. She succeeds Richard Nicka, chair BASF Pensionskasse's board, who is retiring.
Picker has been a member of the board of directors at Aba since May 2017 and is a member of the Pensionskassen association. She is head of local experts HR Germany at Bayer and deputy chair of the management board of Bayer-Pensionskasse.
The board of directors have also elected Heinke Conrads, management board member at Allianz Lebensversicherungs, to succeed Laura Gersch as head of direct insurance, and Marko Brambach, board member of PSVaG, to replace Hans H. Melchiors who retired.
---
Nuveen – Jonas Karlson and Ersen Taskiran have been appointed as director and vice president, respectively, of the US asset manager's Nordic business. The firm said it was expanding its footprint in the region, with both of the new employees reporting to Christoffer Hedberg, Nuveen's head of Nordics and Benelux.
Karlson will be based in Stockholm, and joins Nuveen from BlackRock, where he was head of asset management for its Nordic business.
Nuveen said Taskiran would be based in Copenhagen, and that his most recent role was as chief client manager and head of sales for Nykredit Portfolio Administration, having previously held roles at Northern Trust, JP Morgan and Danske Bank.
---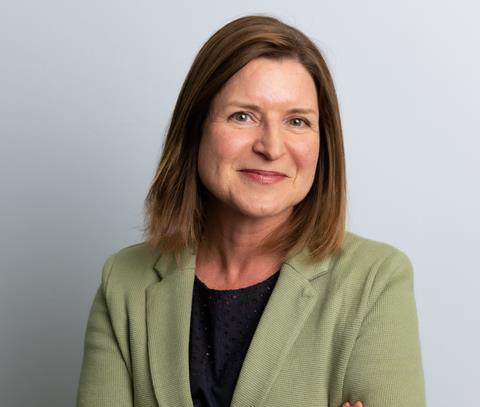 Independent Trustee Services (ITS) – Graeme Griffiths has been appointed as a trustee director, expanding ITS's team of ESG experts to support schemes in managing climate risk and accelerating progress towards net zero.
Griffiths joins from the UN-supported sustainable investment initiative Principles for Responsible Investment (PRI), where he was chief operating officer. With 40 years of experience in asset management, ESG and corporate finance, he has worked with investors and corporates across a range of consumer, industrial and financial sectors. He is also a mastertrust board member and a director of the Chartered Alternative Investment Analyst (CAIA) Association.
Additionally, Jennifer Adams has been named associate director, joining from law firm Burness Paul. She has also worked for Pinsent Masons and as legal director of the financial services company Aegon UK plc.
---
Movestic – Johan Andersson has been appointed as head of distribution and sales at the Swedish pensions firm. Movestic said he had worked for the firm since 2010, and was being promoted from his current role as team leader for broker sales, and head of sales for the Southern region, to replace Robert Edberg.
Prior to this, Andersson also worked for Söderberg & Partners, Kaupthing Pension Consulting and Skandia. Andersson is being replaced by Tobias Prytz, whose new title will be head of broker sales, currently works for Movestic as sales manager for the Northern region.
Prytz has worked at Movestic since 2015, and at SEB prior to that.
---
Janus Henderson Investors – Panos Nikopolitidis has been appointed as head of operations at Janus Henderson Investors. Nikopolitidis, who assumed the role on 16 May 2022, will be based in London and report to global chief operating officer JR Lowry.
As part of his role, Nikopolitidis will be responsible for operations strategy, fund administration, investment operations, client operations, investment control, third party administrator oversight, and performance and client reporting. He will also be a member of the Janus Henderson executive committee.
Nikopolitidis joins from Russell Investments where he was head of global investment and data operations since 2017. While at Russell he implemented a "Follow the Sun" global operating model as well as an Enterprise Data Management (EDM) model under the firm's data strategy programme, focusing on building the foundation for data governance and controls.
---
Value Partners Group – The group has announced the appointment of Otto Choi as senior director, institutional business. He is responsible for developing Value Partners' institutional business in North Asia.
At the same time, he also collaborates with the group's overseas offices on global institutional business and consultants relations coverage. Based in Hong Kong, Choi reports to the group's president, June Wong.
Choi has extensive experience in the asset management industry. He was most recently head of China institutional business at Allianz Global Investors (AGI). He joined AGI in 2011 and has spent more than 10 years with the company. During his time at AGI, he served in senior positions in the company's Hong Kong and China institutional business divisions.
---
PTL – The independent trustee and governance services provider, which is now part of ZEDRA since last January, has appointed Sam Burden as a client director in its Birmingham office.
Richard Butcher, managing director of PTL, said: "Sam is a highly experienced pensions professional and has worked with a wide range of sponsors and trustees across both DB [defined benefit] and DC [defined contribution] arrangements in many sectors. His in-depth understanding of pension issues, particularly with DC arrangements, will be of huge benefit to the schemes we represent."
Burden is an associate of the Pensions Management Institute and has spent 25 years' in the pensions industry. Before joining PTL, he held senior roles at WTW and KPMG. Beyond his pensions experience, Burden is a former Birmingham City Councillor where he chaired the audit committee, a current charity trustee, and he stood for Parliament in 2010.