UBS Asset Management, Univest, Pension Insurance Corporation, Amundi, SEI, Fiera Capital, Fulcrum Asset Management, Kempen Capital Management, Eaton Vance Management
UBS Asset Management – The Swiss investment house has hired Karianne Bail-Lancee as a sustainable research analyst, based in London. She started her new position on Monday.
Bail-Lancee has worked for six years as investment and sustainability manager at Univest, the in-house investment manager for Unilever. While there, she set up a dedicated sustainable investment fund for use by Unilever's various pension funds around the world. She is also a member of the listed equity advisory committee for the UN's Principles for Responsible Investment.
---
Pension Insurance Corporation – Simon Abel has joined the specialist insurer as head of corporate development and strategy. He takes over from David Collinson, who has led PIC's strategy team since 2014 and will continue to work with the company in a senior advisory capacity.
Abel was most recently a board director of Aon Securities Limited, the investment bank within Aon, and has worked for financial services-focused investment banks such as Fox-Pitt, Kelton, and Keefe Bruyette & Woods.
---
Amundi – France's biggest asset manager has appointed Philip Philippides to lead its third-party distribution efforts in the UK. He joined Amundi in January 2014 as head of ETF and indexing sales for UK and Ireland. He has also worked for Old Mutual, Morgan Stanley and iShares.
---
SEI – Louise Whyte has been appointed regional director of defined contribution (DC) in the fiduciary manager's institutional group. Whyte will be responsible for business development in the EMEA region.
She most recently served as a relationship manager at BlackRock where she was responsible for more than 100 DC pension plans. Before joining BlackRock, Whyte worked in a variety of client-facing roles at JM Finn & Co, Jupiter Asset Management, and M&G.
---
Fiera Capital Corporation – Kanesh Lakhani has been appointed European CEO of the independent asset manager Fiera, succeeding Jayne Sutcliffe. Prior to joining Fiera Capital, Lakhani was managing director for EMEA and Asia distribution at First State Investments for more than seven years, and before that he worked for State Street Global Advisors.
---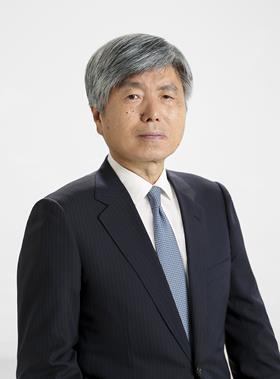 Fulcrum Asset Management – The £4.7bn (€5.3bn) UK-based investment manager has named the former head of Sumitomo Mitsui Trust Asset Management as a senior adviser as it seeks to expand its international footprint. Akio Otsuka is currently an executive adviser to Sumitomo Mitsui Trust Bank, where he has worked in a variety of senior roles since joining in 1976.
During his career in Japan Otsuka has led a drive to increase investment in alternatives and multi-strategy products, while in charge of Sumitomo Mitsui's fund management group.
Andrew Stevens, Fulcrum's chief executive, said Otsuka's reputation and experience was "second to none and his comprehensive understanding of the asset management business in Japan will be invaluable as we fully commit to serving clients in the country".
---
Kempen Capital Management – The Dutch investment house has made two hires to fill newly created roles within its UK team. Alastair Greenlees has been appointed as senior investment strategist and Craig Stevenson as consultant relations director.
Stevenson has more than 20 years of experience within the pension and investment industry from both an investment consulting and asset management perspective and was head of institutional and consultant relations at Old Mutual Global Investors before joining Kempen this month. Before that he was a senior investment consultant in the hedge fund manager research team at Willis Towers Watson. Greenlees joined Kempen from Willis Towers Watson where he was a senior investment consultant.
Johan Cras, managing director at Kempen, said the company created the two new roles "to handle the demand for our client solutions and our plans to grow in the UK market".
---
Eaton Vance Management – The US asset manager has recruited Dónal Kinsella as an institutional portfolio manager for its corporate credit strategies, a newly created position. Eaton Vance is specifically targeting corporate credit investors in Europe, Asia and Australia, and Kinsella will be tasked with overseeing market research and analysis, and providing investment communications and market insights.
Kinsella was previously a client portfolio manager at Janus Henderson Investors, where he was also a trustee of the company's defined benefit and defined contribution pension schemes. Prior to joining Janus Henderson he worked as an investment consultant at Mercer and Lane Clark & Peacock.