Union Investment, Quoniam Asset Management, AP Pension, Industriens, DSM, Schroders, Generali, East Capital, Ortec Finance, FRC, ICI Global, Barnett Waddingham, Finance for Tomorrow, T Rowe Price
Union Investment/Quoniam Asset Management – Nikolaus Sillem is leaving Union Investment to take over as CEO of Quoniam Asset Management from Helmut Paulus, who is leaving the company for personal reasons.
André Haagmann will in turn take over Sillem's responsibility for the institutional arm of the Union Investment group.
Paulus, who co-founded Quoniam in 1999, will leave at the end of June. In a statement, the supervisory board thanked him "for his outstanding achievements and his unwavering commitment to making the company one of the leading quantitative asset managers".
Sillem has been in charge of Union's institutional and international business since 2003, while Haagmann has worked for Union since 2006, joining the board of directors of its institutional arm in 2015. Most recently he has been responsible for building and managing relationships with German and international institutional clients.
---
AP Pension – The supervisory board of Danish pension fund AP Pension has appointed Sara Brinks Larsen and Henrik Engmark to its executive board, while Jesper Bjerre has resigned after a two-year tenure.
Engmark replaces Bjerre as chief operating officer and Brinks Larsen will be the pension fund's chief corporate affairs officer. Both have worked for the fund for many years. Brinks Larsen was previously director of corporate affairs and strategy and Engmark was in charge of the integration of Skandia's Danish pension business, Skandia Denmark.
AP Pension said that, as a result of the merger with Skandia Denmark , its supervisory board saw the need to expand and make changes to AP Pension's executive board. The executive board now consists of four members, including chief executive Bo Normann Rasmussen and Thomas Møller, chief mathematical officer.
---
Industriens Pension – Laila Mortensen, chief executive of Danish pension fund Industriens Pension, has joined a new climate panel set up by the Danish Innovation Fund. The fund, created by Denmark's Ministry of Education and Research in April 2014, aims to provide grants for the development of innovative research and technology.
The panel brings together companies and researchers to invest in projects that could help to tackle the world's major climate and environmental challenges. While the innovation fund as a whole invests around DKK1.5bn (€200m) annually, in recent years more than DKK1bn has been invested in climate-related schemes, prompting the need for a more focused panel, the fund said.
---
DSM – Edith Schippers has been appointed chair of the board of Pensioenfonds DSM, the corporate scheme for healthcare company DSM Nederland. The former Dutch health minister became the boss of DSM Nederland earlier this year. On the pension scheme's board she succeeds Hans van Suijdam.
---
Schroders – The UK-listed asset manager has hired Peter Arnold to lead its private assets distribution efforts. He will join next month lead the £421bn (€477bn) investment house's alternative sales unit, which was set up last year as a global distribution hub for private assets.
Arnold was previously global head of international fund distribution at Citi, specialising in private debt, real estate and global infrastructure. He has also worked at JP Morgan, UBS and Societe Generale.
Schroders manages £38bn across private assets and alternatives, including private equity, infrastructure finance, insurance-linked securities, real estate and securitised credit.
---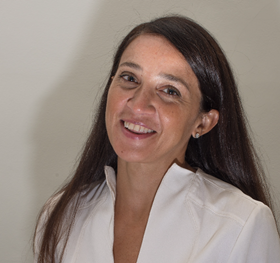 Generali Investments – Anna Maria Reforgiato Recupero has been appointed head of Generali's strategic investors group, which acts a hub for all of the Italian company's asset management units, boutiques and affiliates when dealing with strategic partners and key accounts. Reforgiato Recupero joined Generali Investments in September 2017 as head of insurance and liability-driven investors solutions.
---
East Capital – The emerging and frontier markets specialist has hired the former Swedish finance minister Anders Borg as an adviser. Borg was Sweden's finance minister from 2006 to 2014, during which time he was also president of the EU's group of member state finance ministers and served in the governing institutions of the IMF and the World Bank.
He is currently on the board of directors for Nordic Entertainment Group and Stena International, and is also a senior adviser to companies such as IPsoft, Kinnevik and MTG.
Peter Elam Håkansson, chairman and CIO of East Capital, said Borg had "exceptional knowledge about the global economy at large [and] in specific emerging markets", as well as an "extensive global network".
---
Ortec Finance – René Goris joined Dutch consultancy firm Ortec Finance at the beginning of this month as a senior investment and risk consultant. Goris previously worked for more than 11 years as a senior investment consultant at Willis Towers Watson.
---
Financial Reporting Council (FRC) – David Rule has been named executive director of supervision at the UK's audit regulator, which is transitioning to a new entity, the Audit, Reporting and Governance Authority, following an independent review. He will take on the newly established position in September, joining on secondment from the Bank of England's Prudential Regulation Authority, where he is executive director for insurance supervision.
At the FRC, Rule will lead its audit quality and corporate reporting review functions and sit on the FRC's executive committee.
---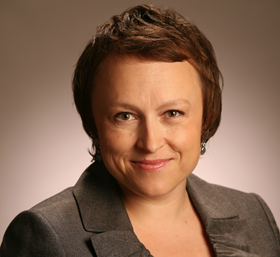 ICI Global – The Investment Company Institute (ICI) has appointed Anna Driggs as a director and associate chief counsel for global funds policy, based in London. The appointment is part of the US asset management trade body's plans to grow its presence in Europe.
Driggs has worked on ICI's global team for most of her 12-year career at the organisation. Most recently she was associate chief counsel for global retirement policy.
ICI Global's managing director Patrice Berge-Vincent said Driggs was "the ideal person to deepen our engagement with EU financial policymakers" given her work on the pan-European personal pension product.
---
Barnett Waddingham – Allan Engelhardt has been appointed to the consultancy to lead a team supporting companies in data-based decision-making. Engelhardt has over 20 years' experience in management consulting and data science across numerous sectors and, before joining Barnett Waddingham, ran a data consultancy service, CYBAEA , with the aim of making data science commercially accountable.
---
Finance for Tomorrow – Philippe Zaouati, CEO of Mirova , part of Natixis Asset Management, has stepped down as chair of Finance for Tomorrow, a French sustainable finance initiative. Pierre Ducret, special adviser for climate change at Caisse des Dépôts Group and chair of I4CE Institute for Climate Economics, will assume the interim presidency until a new chair has been elected.
---
T Rowe Price – The $1.1trn (€1trn) US asset manager has appointed Colin McQueen to its global equity team, where he will lead its $10.6bn international value equity strategy. He joins from Sanlam Investments, a UK-based fund manager, where he was in charge of its global equity team.
From 1 July, McQueen take over management of the international value equity strategy from Sebastien Mallet. Mallet runs T Rowe Price's global value equity strategy and has been in charge of the international version since last summer. Mallet took over from Jonathan Matthews last year after he moved to a business management role.
McQueen has previously led global value equities investment at Morgan Stanley Investment Management and was a global value equity portfolio manager at UBS Global Asset Management.