USS, DWP, Seafarers' Pension Fund, La Française, PensionDanmark, PFA, JOHCM, BNP Paribas AM, Willis Towers Watson, FNV, Newton, Amundi
USS Investment Management – Phil Edwards has been appointed head of manager selection and oversight at the wholly-owned investment management arm of the Universities Superannuation Scheme. This is a strategic role within investment management, managing the allocation to external managers in public markets as well as contributing to the governance of internal managers.
Edwards joins USS from a business he co-founded, Ricardo Research, an investment advisory business focussed on large, long-term institutional investors. In his new role, Edwards will join the investment product management team in enabling USS Investment Management to make informed decisions about third party managers. This will be a key hire in delivering investment innovation as well as furthering the integration of ESG factors into investment mandates.
Edwards has spent his career in investment, spending 15 years at Mercer where he became global director of strategic research. In this role, he developed research across all asset classes as well as being a member of the asset allocation oversight committee which supported the development of Mercer's fiduciary offerings in Europe across both defined benefit (DB) and defined contribution (DC) clients.
In 2018, Edwards co-founded Ricardo Research where he was focussed on the development and dissemination of new research based on ideas created by the Paul Woolley Centre for the Study of Capital Market Dysfunctionality at the London School of Economics.
---
Department for Work & Pensions (DWP) – Guy Opperman has been reappointed as the UK's pensions and financial inclusion minister in prime minister Boris Johnson's cabinet reshuffle last week. "Serving as a Minister on behalf of the elected government, the PM and Her Majesty, is a genuinely great honour, and wonderfully challenging," he said on his Twitter feed.
He added that the UK government has "lifted autoenrolment workplace pensions to 8% savings pa, progressed pension dashboards, created a new collective defined contribution pension, sorted simpler statements" and said the new pension schemes bill passed at the beginning of the year had "transformed UK workplace pensions" as all secondary regulations were progressing this year.
---
Seafarers' Pension Fund – Sauli Hämäläinen has been appointed as the new CIO of Finnish earnings-related pension fund the Seafarers' Pension Fund – and a member of its executive leadership group. Hämäläinen has worked for the pension provider since February as an investment consultant, having worked for the Sigrid Jusélius Foundation as an investment consultant prior to that.
The Seafarers' Pension Fund said Hämäläinen – who is due to take up the new role on 1 January next year – was especially knowledgable about listed equities. The fund said the incoming CIO had contributed to the development of its portfolio this year by focusing on domestic, direct equity investments.
Jari Puhakka, CEO of the pension fund, said that having worked with Hämäläinen several times, he was convinced his input would facilitate even better returns and advance the development of the Seafarers' Pension Fund's responsibility strategy.
---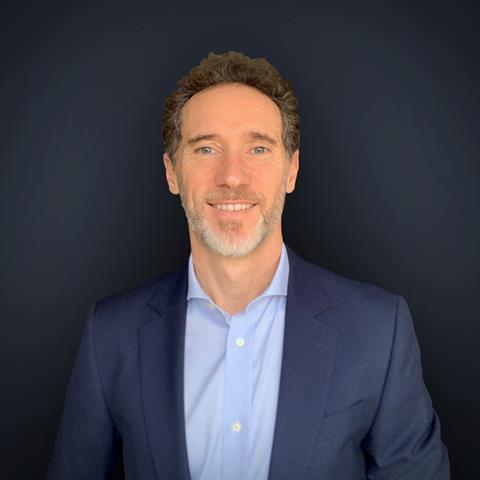 La Française – The asset management group is strengthening its international development team (excluding France) and has announced the appointment of David Martin as head of business development for Switzerland. He will report to Gerardo Duplat, head of international business development.
Martin joins the international team after 20 years at La Française, during which he has developed the securities and real estate business, in his role as sales director for institutional investors – France. He has a sound knowledge of the entire range of funds and expertise offered by La Française and a vast experience in serving the needs of institutional investors. These skills give him a broad technical know-how and will allow him to support Swiss professional investors in their investment decisions. He will undertake these new responsibilities alongside his current role as sales director – institutional investors, France.
---
University Pension Plan Ontario/PensionDanmark – Former PensionDanmark man Peter Martin Larsen has been appointed as senior managing director, head of private markets and senior managing director, at Canada's University Pension Plan Ontario (UPP).
Larsen worked at PensionDanmark for more than seven years up to March this year, latterly as senior investment director. He is also currently a member of the investment committee of the Danish SDG Investment Fund, a public-private partnership between IFU – Denmark's state investment programme for developing markets – and Danish pension funds.
At UPP, Larsen will be responsible for the pension plan's unlisted investments including infrastructure, real estate and private equity.
---
PFA – Denmark's largest commercial pension provider has appointed Sasja Beslik as its new head of sustainability. Beslik joins PFA from his most recent role as head of sustainable financing and business development at Swiss private bank J. Safra Sarasin. He has previously worked for Nordea for nearly six years as head of sustainable finance and as head of responsible investments.
A spokesperson from PFA told IPE that the head of sustainability role had been a vacant position prior to Beslik's appointment. At PFA, Beslik would be heading up a team of three people and would report to Mikkel Friis-Thomsen, deputy director within communications and external relations, he said.
Beslik will work across PFA's overall corporate responsibility strategy at group levels with a focus on the agendas that PFA has promoted on responsible investments, healthy working life and a good senior life, the Danish pension provider said.
J O Hambro Capital Management – Andrew Parry, previously had of sustainable investing at Newton Investment Management, has been appointed head of investments at JOHCM and a member of its executive team.He will join in mid-February 2022 to provide investment oversight to JOHCM's 14 investment teams including Regnan, the responsible investment arm, as well as the trading functions.Before joining Newton in October 2019, Parry had worked at Hermes Investemnt Management for 13 years, where he was head of sustainable investing. While there he formed the impact opportunities team with Tim Crockford, who heads up the equity impact solutions team at JOHCM's responsible investment arm.
---
BNP Paribas Asset Management (BNPP AM) – Maya Bhandari has joined as global head of multi-asset, effective from 1 November. Based in London, she will report to Denis Panel, CIO of multi-asset, quantitative and solutions.
Bhandari will be responsible for further developing BNP Paribas Asset Management's multi-asset business. In particular she will focus on strengthening the investment process, and delivering consistent and strong returns for clients. She will also contribute to BNPP AM's thought leadership and fundamental research, which are at the core of the firm's investment approach, as well as the continued integration of ESG within its multi-asset offering.
Bhandari joins from Columbia Threadneedle Investments where she was executive director of the multi-asset portfolio business, managing and co-managing a global range of diversified growth, multi-asset income and institutional mandates. Before that, she was director, global macro and asset allocation at Citigroup.
---
Willis Towers Watson – Timo Toimi has been appointed as a new senior liability specialist within Willis Towers Watson's (WTW) risk and broking department for Finland, the firm announced.
Toimi is joining the consultancy from his current role as an account manager at insurance broker Howden Finland, where he has worked since January. Prior to this, Toimi worked for banking company OP Financial Group for nearly four years as a liability underwriter and a senior underwriter.
---
FNV – Gerard Riemen will join trade union FNV as a policy officer and pension fund trustee as of 1 November. Riemen, the president of the Dutch Pensions Federation until 2019, is leaving pensions consultancy Sprenkels & Verschuren after a one-year stint as a partner.
Commenting on his move, Riemen told trade publication Pensioen Pro he was delighted with his new job as had been "raised as a trade unionist" by his father, a long-time trade union activist.
---
Newton Investment Management – Jennifer Law has joined the asset manager from BlackRock as head of stewardship, reporting to head of responsible investment Ian Burger.
In BlackRock's corporate governance and responsible investment team Law was responsible for corporate governance analysis, including voting and engagement with issuers, for a number of markets in Europe and Africa. She was at BlackRock since 2007, having previously worked at BMO Nesbitt Burns in Canada.
---
Amundi – The asset manager has appointed Alexander Preininger as head of institutional clients coverage as of 20 September 2021.
Preininger joins from Robeco Institutional Asset Management where he was head of institutional coverage EMEA since February 2019. Prior to that, he was head of institutional coverage EMEA at DWS Group since 2016. he held several senior roles at DWS Group, where he was global co-head client solutions from 2012 to 2017 and head of asset and wealth management at DWS in Japan from 2014 to 2016, based in Tokyo during this time.
Prior to that, Preininger was global head of iverlay management at DWS from 2009 to 2012. He began his career as senior portfolio manager in the multi-asset portfolio management team in 2002 at DWS.
---
Alderwood Capital – The London-based fund manager has named Cathy Jones as partner and member of its investment committee.
A senior human capital executive, Jones focuses on all aspects of high value performance management in the asset management sector, with a particular emphasis on succession planning, understanding how investment teams interact and make successful decisions, and sustaining thriving cultures. Alderwood's investment process places a heavy reliance on understanding the leadership and investment 'DNA' of its target businesses and Jones will lead this effort.
Jones was previously a partner at Northill Capital where she worked alongside existing Alderwood Partners Jon Little, Rick Potter, Jeremy Bassil and Ryan Sinnott as they built the business from start up to over $91bn of assets under management. Prior to this, she was at BNY Mellon for almost a decade where she served as human resources director for the asset servicing division in EMEA, managing a 60-strong team looking after over 5,000 employees.
Jones has also held a number of non-executive board roles in recent years, including at Securis Investments Partners, Vantage Infrastructure Holdings and Strategic Investment Management.
---
Bank J. Safra Sarasin – Sasja Beslik has left his position as managing director, head of sustainable business development at the Swiss bank, according to his LinkedIn profile. He left last month after just under two years in the position, having joined the bank from Nordea in October 2019.
To read the digital edition of IPE's latest magazine click here.