Metallrente, BNP Paribas Asset Management, DWP, NEST, LGIM, OTPP, HSBC AM, EY-Parthenon, Triton, TCW Group
MetallRente – Hansjörg Müllerleile and Kerstin Schminke will succeed Heribert Karch as co-managing directors of the German industry-wide pension fund MetallRente, effective from January 2022.
Karch, MetallRente's current managing director who also chaired the occupational pensions association Aba, will retire at the end of the year.
The fund has appointed Müllerleile as the management spokesman. He currently serves as director of corporate pensions and related benefits and is head of the legal department at Bosch Pensionsfonds. Prior to that, Müllerleile was head of the company pension plan and additional benefits division at the employers' association Südwestmetall. He is chair of the employers' group at PensionsEurope on a voluntary basis and is a member of the management team of AG Europe at Aba.
Co-managing director Schminke is an expert in company pension schemes. She has served so far on the board of the union IG Metall as a political secretary in the department responsible for collective bargaining policy. She has been a member of the MetallRente advisory board since 2014 and is also a member of the pension fund's investment committee.
---
BNP Paribas Asset Management – Lucien Carton has succeeded Anton Wouters as head of solutions and client advisory at BNP Paribas Asset Management. Carton has been working at the firm (formerly Fortis Investments and ABN Amro Bank) for his entire career, starting as a management trainee in 1997. He has a history as a portfolio manager European equities and head of retirement products. Most recently, he was head of investment process. In this role, he was "responsible for driving, with all relevant stakeholders, the continuous optimisation of investment processes," according to his LinkedIn profile.
Until his retirement next year, Wouters will remain a member of the solutions and client advisory team, but in a different role in which he will focus on preparing clients for the upcoming pension transition in the Netherlands.
---
DWP/NEST – David Farrar, senior policy manager at the UK's department for work and pensions, will be joining defined contribution master trust NEST on secondment as climate and stewardship policy manager.
"After seven years working on workplace pensions policy issues including costs, disclosure, governance and most recently climate change and stewardship, I'm delighted to be joining NEST, the UK's largest DC occupational scheme, to take the agenda forward in practice," he said.
His departure comes as new climate risk governance and reporting requirements kick in in October for occupational pension schemes of a certain size.
---
Legal & General Investment Management (LGIM) – The asset manager has announced the appointment of Jackson Loi as head of institutional sales, Asia ex-Japan.
Loi will be responsible for driving forward LGIM's plans to further grow its client base in Asia Pacific. He will lead the firm's distribution efforts focused on Asia's institutional asset owners, bringing a wealth of experience working with investors across the region. He will report to Natasha Mora, managing director for LGIM in Asia, taking on a new role based in the Hong Kong office as LGIM continues the expansion of its Asia sales team.
Loi joins from Vanguard where he worked for nine years as managing director, head of distribution based in Hong Kong, responsible for growing Vanguard's client base in Asia. Prior to this, he was vice president at SYZ & CO, based in Hong Kong, working with institutional investors across Asia. He has also worked for Willis Towers Watson in Hong Kong as an investment consultant.
---
Ontario Teachers' Pension Plan – Avid Larizadeh-Duggan has joined the Canadian pension investor as managing director of the Teachers' Innovation Platform (TIP) for EMEA, a role that will see her leading OTPP's focus on late-stage venture and growth equity investments in leading-edge technology companies in the region.
OTPP said Larizadeh-Duggan's career in technology spans more than 20 years as an international investor, founder, board member, chief operating officer and product manager. She was most recently COO of Kobalt Music Group, Google Venture's first European investment and a leading music services company.
TIP was established in 2019 and has a roughly C$5.6bn portfolio of funds and direct investments, with TIM aiming to deploy up to C$2bn per year in markets around the globe.
---
PTL –The independent trustee and governance services provider has appointed Mark Stopard as its new head of proposition development.
Richard Butcher, managing director of PTL, said: "Mark has a distinguished career at the forefront of innovation and solution development in our market. He will utilise this experience and knowledge to help our team enhance and diversify our services, to meet the current and future challenges facing our clients."
Stopard has more than 30 years of experience in pensions and 15 years at the forefront of proposition and solution development, as well as innovation, in the retirement market. He joins PTL from Just Group Plc where he was director of new solutions. He has also held roles at Mercer, Sun Life Financial, Aon, Origen Financial Services and North American insurer, The Hartford, where he was pensions director.
---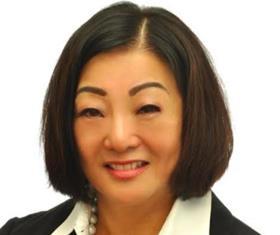 HSBC Asset Management (HSBC AM) – The firm has appointed a new direct real estate team as part of its strategy to build out its alternatives business.
Based in Singapore, the team will be led by Victoria Sharpe, managing principal and head of real estate, Asia-Pacific, who joined HSBC Asset Management on 1 September. Reporting to Joanna Munro, CEO HSBC Alternatives, Sharpe will be responsible for the strategic growth of the firm's real estate platform across Asia-Pacific.
Sharpe brings nearly 40 years of investment experience in real estate, investing on behalf of institutional investors globally. She joins from DWS, where she was responsible for building and leading its Asia Pacific real estate business since 2016. Prior to DWS, she spent 16 years with PGIM, the last 11 years based in Singapore, as head of real estate, Asia Pacific. She also held senior investment roles at LaSalle Investment Management and Northern Trust, in Chicago and New York.
Lionel Low and James Bartlett join as managing principals, reporting to Sharpe. They have more than 40 years of combined experience in the real estate sector and started their new roles on 2 August.
Low joins from Ascendas Asia Real Estate Fund Management (the regional investment manager of CapitaLand), where he held a number of positions since 2013, most recently executive director and prior to this, head of China funds. Bartlett also joins from DWS, where he was real estate deputy CIO, Asia Pacific and head of real estate, Australia.
In Singapore, the team will work closely with and report locally to Patrice Conxicoeur, Singapore CEO and head of South East Asia, HSBC AM, to grow the real estate proposition.
In June 2021, HSBC AM brought together all of its existing alternatives capabilities under a single business unit, HSBC Alternatives, with a 150-strong team. This is part of its strategy to re-position the business as a core solutions and specialist emerging markets, Asia and alternatives focused asset manager, with client centricity, investment excellence and sustainable investing as key enablers.
---
EY-Parthenon – The firm has made four appointments to its pensions strategy practice as it responds to increased market demand and invests in continued growth.
The appointments come as the practice – which offers services to pension scheme sponsors and trustees, capital providers, government, regulators and policymakers – reports 18% revenue growth in advisory services over the past financial year, with ambitious plans to double the size of the practice over the next three years.
The new appointments include:
Marc Hommel to lead EY-Parthenon's UK pensions actuarial practice. He has more than 30 years of experience in the pensions industry including serving as UK and global pensions advisory leader at PwC and a founder of The Pensions Superfund.
Leah Evans to lead EY-Parthenon's UK pensions end-state advisory and pensions risk transfer transactions practice. She joins from Mercer, where she advised UK and multinational clients on pensions strategy and risk management. She is also the chair of the pensions board of the Institute and Faculty of Actuaries.
Julianna Oladipo to lead EY-Parthenon's UK pensions fund operational and governance effectiveness practice. For the last 14 years she has been group pensions director to EY's own UK and Irish pension arrangements including leading on strategy and governance.
Rich Cowell joins EY-Parthenon's covenant advisory team to build out its core capabilities and support the integrated covenant and actuarial transactions teams, focusing on transactions involving DB pension schemes from a buy-side, sell-side and trustee perspective. Previously, he had a major strategy and transformation role at Royal Mail Group.
---
Triton – Ashim Paun has joined the private markets investor's ESG team as head of sustainable investing. He will focus on the acquisition of companies that are catalysed by sustainability themes and on capital raising for future funds.
Paun joins from HSBC, which he joined in 2014 from Newton Investment Management. Most lattterly at the investment bank he was managing director leading a team of 12 ESG analysts. He is a member of the board of advisors for the Journal of Impact and ESG Investing.
---
TCW Group – The US asset manager has announced the appointment of Olivia Albrecht as global head of ESG. She joins after 10 years at PIMCO, where she was most recently head of ESG business strategy coordinating a diverse and integrated team of over 50 investment professionals. Before that she helped drive PIMCO's global fixed income product strategy team.
To read the digital edition of IPE's latest magazine click here.