CERN, Hymans Robertson, Neuberger Berman, HSBC AM, Climate Group, RadiantESG, Aegon AM, Impax
CERN – Doug Heron has started in his role as the new CEO of the nuclear research institution's pension fund, replacing Matthew Eyton-Jones. Heron was chosen as the new CEO in March, with his appointment publicly disclosed this summer in conjunction with the fund's annual results announcement of 9.21%, with strong returns across all asset classes.
Heron was previously CEO of Lothian Pension Fund, in Scotland. He was replaced there by David Vallery.
---
Hymans Robertson – The consultancy has promoted Callum Stewart to head of DC investment, who will manage and embed Hymans Robertson's climate and responsible investment strategy.
With 13 years of experience in the pensions industry, Stewart joined Hymans in 2015, and is a fellow of the Institute and Faculty of Actuaries. He is responsible for DC mastertrust and single-employer clients, and has been actively involved in driving the firm's approach to tackling climate change and responsible investment.
Stewart recently co-founded an industry action group to encourage all pension providers to make a climate impact investment option available to all DC savers across the UK.
---
Neuberger Berman – The asset manager is deepening its commitment to the Nordics by expanding its on-the-ground client coverage team. To that effect, Senait Asgede has been appointed client relationship manager based in Stockholm and will cover the Swedish and Finnish institutional markets.
With more than a decade of sales experience, Asgede joins from Schroders, where she spent six years as a senior client director focused on the Nordic institutional market. Before that she held roles at Credit Suisse AM and Aviva Investors covering a range of products including alternatives and long-only solutions.
Having operated in the country since 2004, Neuberger Berman opened its first Nordic office in Stockholm in January 2020 to provide dedicated on-the-ground support for Nordic clients.
---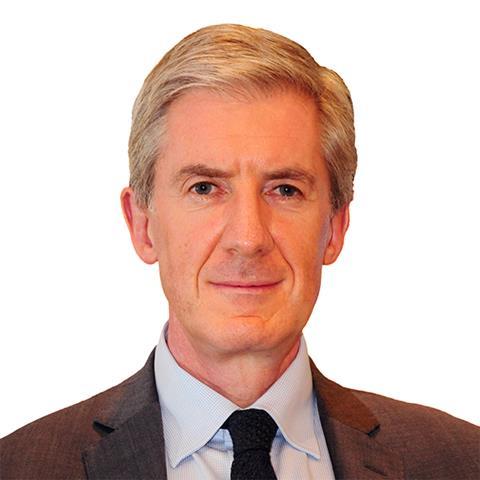 HSBC Asset Management – The asset management firm has appointed Michael Cross as global fixed income CIO, effective 1 September. Based in London, Cross succeeds and will report to Xavier Baraton, global CIO.
In his new role, Cross will be responsible for leading the firm's fixed income investment platform including chairing the fixed income strategic forum and coordinating its investment outlook, scenarios, risks and themes. Cross moves into this role with more than 30 years of industry experience. He joined HSBC Asset Management as global head of official sector institutions in 2015, and was most recently vice-chair of the institutional business.
Prior to joining HSBC, Cross spent over three years at the International Monetary Fund and 20 years at the Bank of England – in the last 12 of which he was leading a large investment team comprising portfolio managers, FX dealers, and policy, research and market intelligence managers and analysts.
---
Climate Group – Meryam Omi, head of sustainability and responsible investment strategy at Legal & General Investment Management (LGIM), and Sumant Sinha, chair and managing director of ReNew Power have joined the board of Climate Group.
Joan MacNaughton, chair of the board of Climate Group, said: "We are delighted to welcome Sumant and Meryam to Climate Group's UK Board, strengthening our links and understanding with the global investment industry, and also with important renewable investors in India, a country that is central to the global energy transition away from fossil fuels."
Omi was recently appointed one of COP26's UN high level champions for Climate Action, leading many Race to Zero campaigns in the finance sector, and brings over 16 years of investment experience. In 2010, she created a sustainability role within LGIM and launched successful engagement campaigns on topics such as independent directors in Japan, corporate tax and removal of quarterly reports. She instrumentally led the launch of Future World Funds – flagship climate change solution funds and spearheaded the Climate Impact Pledge – in a multiple award-winning engagement programme to drive tangible climate action from investee companies globally. She is also on the board of TransitionZero and is an associate fellow at Chatham House.
Sinha, who founded ReNew Power in January 2011 with a vision to transform the way energy is produced and consumed in India, also chairs the India Advisory Group of the Climate Group and serves on the board of directors of the US India Strategic Partnership Forum (USISPF). He is the co-chair of the Electricity Governor's group and a member of the stewardship board on Shaping the Future of Energy at the World Economic Forum.
---
RadiantESG Global Investors – The firm, which launched last month with the backing of HSBC Asset Management has made three strategic hires that will accelerate its build-out of an investment capability focused on creating next generation ESG investment opportunities for institutional and wealth management clients globally.
The firm was co-founded by Heidi Ridley and Kathryn McDonald, former CEO and head of sustainable investing for Rosenberg Equities, respectively.
RadiantESG's first three senior hires will report to McDonald and all join from Rosenberg Equities. The trio bring a combined 50+ years of experience in utilising quantitative techniques in fundamental investing and have extensive experience working with complex ESG data sets and integrating ESG insights into US and global equity strategies across the cap spectrum.
Mauricio Bustos joins as head of data and technology after spending more than 22 years at Rosenberg Equities in a variety of research, data and technology positions.
Harry Prabandham will be the firm's chief investment officer. After 10 years in software and corporate M&A, his tenure with Rosenberg Equities exceeded 14 years, spanning long only and long/short strategies as portfolio manager and deputy CIO for the Americas before he was appointed head of multi-factor and alpha strategies.
Kevin Lin, who joins as a senior portfolio manager, spent over 17 years at Rosenberg Equities. He was most recently principal researcher of multi-fFactor and alpha strategies, and lead portfolio manager for the firm's small cap strategies.
All three will be equity owners in the firm and bolster its diversity profile.
---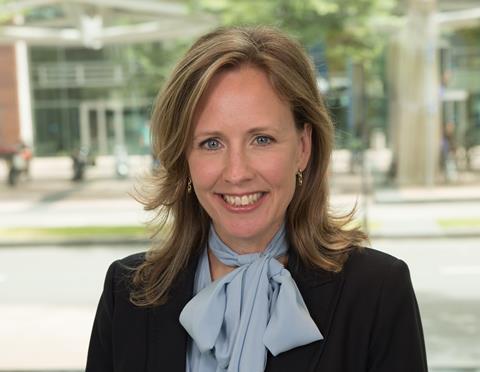 Aegon Asset Management – The firm has appointed Nicole Grootveld-Sandig as its new chief technology officer.
Reporting to Aegon AM's global chief administration officer Sander Maatman, Grootveld-Sandig will be responsible for defining and executing its enterprise architecture plans and strategic roadmaps, as well as overseeing its governance activities related to technology design, implementation and information security.
Grootveld-Sandig has more than 25 years financial, operations and information technology experience and joins Aegon AM from MN NV, Vermogensbeheer, where she was director investment management services (chief operations officer) for the Netherlands based specialist pensions management company.
---
Impax Asset Management – The asset management firm has appointed Catherine Bremner as chief comercial officer.
In this newly created role, Bremner will be responsible for a number of Impax's internal operations, including risk, compliance and IT, and will work with Impax's founder and CEO, Ian Simm, on group-wide strategic projects. Bremner joins Impax's executive committee and will report to Simm.
Bremner has more than 20 years of experience in sustainable development, finance, strategy and change management, having worked in financial services, the public sector and consultancies. She joins Impax from the UK government's Department for Business, Energy & Industrial Strategy (BEIS) where most recently she was director, international energy and climate finance responsible for the UK government's international energy policy, its G7/ G20 energy and climate negotiations, and for management of BEIS' £2.5bn international climate finance portfolio, supporting COP26 outcomes.
Previously, Bremner was global head of environmental sustainability at ANZ bank and chief operating officer at Low Carbon Australia.
To read the digital edition of IPE's latest magazine click here.