Keva, PLSA, CPR AM, Stoneport, LifeSight, Willis Towers Watson, Renewity, Barings, Hymans Robertson, Tikehau Capital, Oaktree Capital Management
Keva – Jaakko Kiander has been appointed as the new chief executive officer of Finland's largest pension fund, the public-sector provider Keva, after receiving unanimous approval from the fund's board of directors. He will replace Timo Kietäväinen, the pension fund's current CEO, who announced some time ago that he will retire at the beginning of November.
Kiander is currently director, research, statistics and planning at the Finnish Centre for Pensions. He has previously worked at pensions insurance company Ilmarinen the Labour Institute for Economic Research in Finland.
Kari Nenonen, deputy chair of Keva's board said the fact the panel had been united in its decision was very important for the pension fund's operations. "A unanimous choice gives the new CEO the strong support he will need in leading the pension provider through changes in the years to come," he said.
"Kiander is the person with the experience and knowledge to best navigate Keva through the future stage of change," Nenonen said, adding that his "excellent" knowledge of the whole subjects of earnings-related pensions and the system itself made him a safe choice.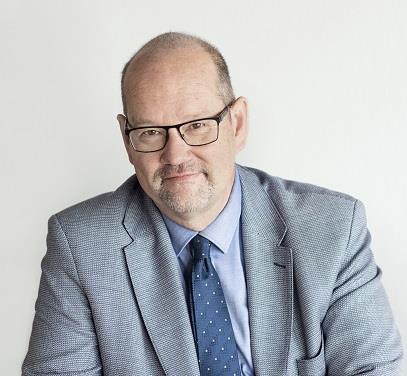 Kiander will take up his new job this autumn.
---
Pensions and Lifetime Savings Association (PLSA) – The association is calling for nominations for the new chair of its policy board.
The policy board chair will oversee the PLSA's policy programme, provide leadership in bringing a diverse range of members together behind common policy goals, and represent the PLSA's membership in policy making.
It is expected the policy board chair will serve an initial term of three years and may serve an additional term of up to three years by agreement with the PLSA board. The selected chair will also become a non-executive director on the PLSA board.
The successful nominee will commence in their role following the association's annual general meeting on 14 October, when existing policy oard chair, Emma Douglas, will commence in her new role as chair of the PLSA board.
The position is open to all PLSA members and nominations will close on 20 August 2021. Details about how to apply and further information about the requirements and selection process are available via the PLSA website.
---
CPR Asset Management – The asset manager has appointed Olivier Mariée as CEO, from 6 September. He will also join Amundi's executive committee.
Mariée joins from Direct Assurance (AXA Group) where he was CEO since 2020. Prior to that, he was sales director of AXA France from 2017 and responsible for defining and implementing the distribution strategy, marketing strategy and sales promotion of AXA France. He was also responsible for the sales teams of the life business lines (savings, pensions, provident, health) and of the distribution networks for AXA France.
---
Stoneport – The new defined benefit (DB) pension consolidator scheme from Punter Southall has expanded its team with the appointment of Margaret de Valois as a senior consultant, who will play a major role in driving business growth.
De Valois will advise and guide Stoneport's clients through the consolidation process and help with new business and developing the client portfolio. She brings to Stoneport more than 20 years of experience in the pensions industry advising clients on pension strategies. She has a track record of growing financial service firms, both as an independent consultant and as an executive leader.
Previously, De Valois held senior roles at firms including Western Pensions, Star Actuarial Futures, Schroders and Mazars, where she was head of pensions and led a new team offering implementation of corporate pension solutions for small businesses. She developed Mazars' pensions practice into a £2m business with over 300 clients.
---
LifeSight – Willis Towers Watson's UK defined contribution (DC) master trust has appointed Howard Williams as a new trustee. He replaces Shar Nebhrajani who stepped down at the end of June after serving two terms on LifeSight's trustee board.
Williams has a 35 year career in investment management having worked at JP Morgan Asset Management for more than two decades where he was chief investment officer and head of global equities until his retirement in 2017.
During his investment career Williams worked closely with a wide variety of institutional investors including DC and defined benefit pension schemes based in the UK and around the world. He is now a non-executive director at Schroder Unit Trust Ltd and senior independent director at Dunedin Income Growth Investment Trust PLC.
LifeSight has a five-strong trustee board, responsible for the oversight and delivery of its services to members, all of whom are independent of Willis Towers Watson. The trustee board contains a broad range of skills and experience which has been recognised for its strength. With nearly 250,000 members, LifeSight manages over £10bn of assets under management.
---
Willis Towers Watson – The consultancy has appointed Christopher Schumbert as its new managing director for its subsidiary Versicherungsservice, which provides international and medium-sized companies in Germany with insurance solutions for company pension schemes.
Schumbert succeeds Uwe Kettler, who retired at the end of last year, and Sybille Siefer, who retired on 30 June.
At WTW, Schumbert leads its pension brokerage consulting unit focusing on designing and further developing insurance-based company pension schemes. Schumbert has close to 25 years of experience in the field of company pension schemes. He joined WTW in 1997 and specialises in product and provider comparison, labour law and the management of WTW's Unterstützungskassen (support funds).
---
Renewity – Bev Durston, an institutional investment veteran, has joined the renewable energy multi-manager specialist as an independent member of its investment committee.
Durston's previous experience includes roles with several Australian superannuation funds and Singapore's sovereign wealth fund, and managing British Airways Pensions' alternatives portfolio. In 2013 she founded Edgehaven, a boutique institutional alternatives advisory business, with teams now based in Australia and the UK.
David Hunter, Renewity CIO, said: "Bev is one of the leading manager research professionals on the planet. She shares our passionate belief that multi-manager solutions help investors maximise their impact on the climate challenge and achieve compelling, attractive returns from renewables."
Renewity launched in March 2021 to rapidly scale renewable energy investing for institutional investors.
---
Barings – The asset manager has appointed Kristina Arsenievich as director, European real estate ESG, to lead and enhance its ESG programme across the equity and debt portfolios.
Arsenievich brings over 10 years of experience in sustainability leadership and a strong track record of delivering impactful ESG strategies, driving innovation, and unlocking the potential of value chains. Her role as an ESG director builds on technical expertise in delivering transformational change through insightful stakeholder engagement, change management and data transparency.
Based in London, Arsenievich will join the Barings Real Estate Global ESG Committee and work alongside the global sustainability team based in Charlotte to support the evolution of a firm level real estate ESG strategy, both equity and debt, aligned to the over-arching firm-level sustainability policy. Reporting to James Salmon, head of European real estate asset management, Arsenievich will lead the ESG strategy for European real estate and launch carbon neutral and climate resilience policies that will aid the delivery of Barings' Net Zero Carbon ambition.
---
Hymans Robertson – The consultancy has appointed Leonard Bowman to the new role of head of corporate DB endgame strategy, recognising the increasing importance for companies with defined benefit (DB) schemes to strategically plan their journey over the next decade as they enter the final stages of their lifecycle. Bowman, already a partner at Hymans Robertson, joined the firm earlier this year as part of its acquisition of Bath Actuarial Consulting (BAC).
Bowman has vast experience advising companies on designing, implementing and managing strategies to see their DB schemes through to the end of the scheme journey. He co-founded BAC in 2012 having previously held senior corporate actuary and management roles at Willis Towers Watson for 10 years. At BAC he grew, from scratch, a corporate consulting business with clients whose DB liabilities ranged from £200m to over £20bn in size.
---
Tikehau Capital – The global alternative asset management group has appointed Cécile Cabanis as deputy chief executive officer, a newly-created position.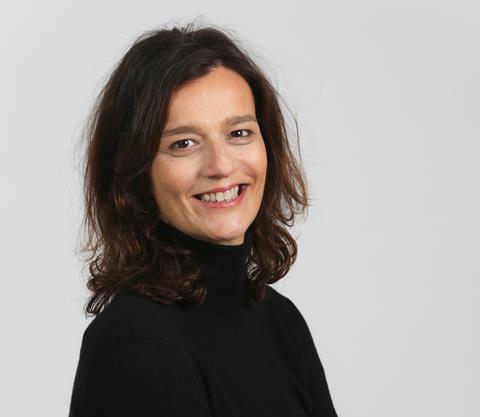 Cabanis will oversee the human capital, ESG/CSR, communications and brand marketing functions of the group and will also coordinate the firm's efforts to develop its global network with corporates.
Cabanis will report to Antoine Flamarion and Mathieu Chabran, the co-founders of Tikehau Capital, and will work alongside Henri Marcoux, deputy CEO of Tikehau Capital in charge of finance and risks, technology and transformation as well as operations, and Thomas Friedberger, CEO of Tikehau IM, who, in his capacity as co-chief investment officer, will also take up the position of deputy CEO of Tikehau Capital.
Cabanis' appointment aims to strengthen Tikehau Capital's managerial organisation and is fully in line with the group's new growth and development phase following the approval of its future-facing and simplified organisation at its shareholders' general meeting on 15 July 2021.
---
Oaktree Capital Management – Priya Prasad Bowe has been named Oaktree Capital Management's head of ESG.
Prasad Bowe will spearhead the firm's ESG efforts globally and will lead Oaktree's ESG governance committee, reporting directly to co-chair and CIO Bruce Karsh.
Prasad Bowe joined Oaktree in 2019 as a credit product specialist focused on private and multi-strategy credit. She has been integrally involved in the design and implementation of the ESG framework for global credit, Oaktree's flagship multi-strategy product.
Before joining Oaktree, she spent over a decade in credit-, sales- and strategy-focused roles at Citadel Securities and Morgan Stanley.
To read the digital edition of IPE's latest magazine click here.